Unidentified individuals tired to set fire to Yabloko activist's house once again
Press release, 26.06.2017
Unidentified individuals tired to set fire to Yabloko activist Vladimir Yegorov's house in the city of Toropets, the Tver Region, on the night of 25 June. Yegorov's wife and to children were inside the house when it happened. Yegorov's neighbour noticed fire by a lucky chance and called the fire brigade. Vladimir himself had left Russia after a series of threats. This way he hoped to secure the safety of his family.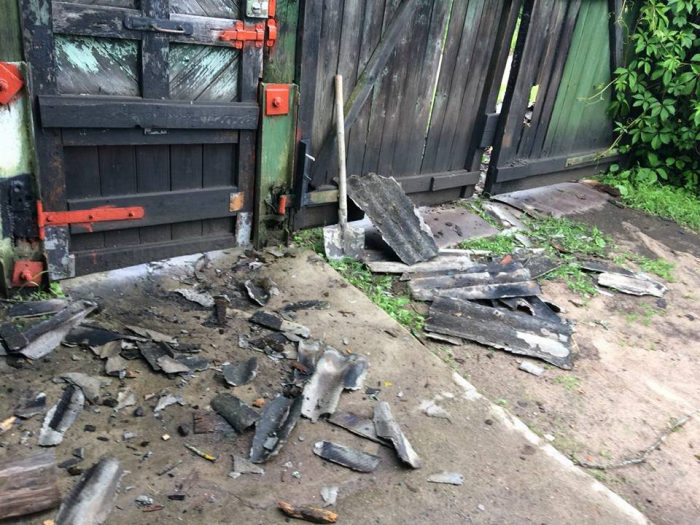 This is not the first time the activist and his family were attacked. Someone tried to set fire to their house on 2 May. According to the activist, the attacks were connected with his investigation into corruption in the Toropetsky district. He had published his investigations on social media.
One of his investigation was devoted to illegal removal of soil from sand-pits by Spetsstroi company. According to Yegorov, head of the Toropentsky district Alexander Blizh and head of Zapadnodvinsky department of the Ministry of Interior Victor Smirnov were connected with the owner of the company.On 26 April, after the investigation was published, a joint owner of the company Andrei Smirnov arrived at Yegorov's house. He threatened the activist and broke a window with a stone. Yegorov called the police. The police officers filed a report, however, Andrei Smirnov did not bear any responsibility for his actions.
Vladimir Yegorov forwarded his investigation data to the Investigative Committee, the Federal Security Service and the Prosecutor Generals.
Yabloko Deputy Chair Nikolai Rybakov also appealed to Prosecutor General Yuri Chaika with the demand to ensure safety of Vladimir Yegorov and his family. However, taking the latest developments into consideration, no reaction followed.
Posted: June 26th, 2017 under Human Rights, YABLOKO against Corruption.