Igor Artemyev entered the list of 20 most influential politicians in Russia according to GQ Magazine
Press release, 26.06.2017
Head of the Federal Anti-Monopoly Service, member of Yabloko's Federal Political Committee Igor Artemyev entered the list of 20 most influential politicians in Russia in 2017 according to GQ Magazine.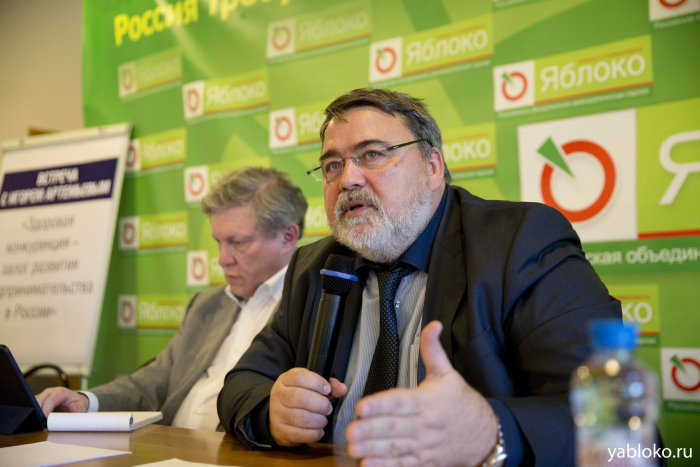 Top 20 politicians list was made as part of 150 Most Influential People of Russia List 2017. Defence Minister Sergei Shoygu, Finance Minister Anton Siluanov, Moscow Mayor Sergei Sobyanin and other politicians entered the list along with Igor Artemyev.
Igor Artemyev has been Yabloko member since the day it was founded. In 2004 he headed the Federal Anti-Monopoly Service. The Service developed several anti-monopoly packages changing the legal framework and making the rules of the market game more transparent.
Posted: June 26th, 2017 under YABLOKO against Corruption.