Tambov branch of YABLOKO commemorated Boris Nemtsov
Press release, 27.02.2017
On February 27, activists of the Tambov branch of YABLOKO held a series of one-person pickets to commemorate Boris Nemtsov.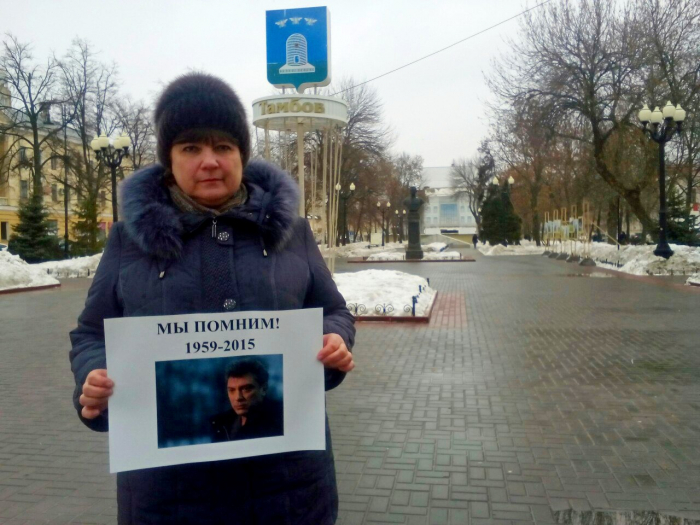 The participants of the action held a placard which said: "We remember!". The passers-by approved of the action.
YABLOKO also participated in the memorial actions paying tribute to Boris Nemtsov in other Russian cities. In Moscow YABLOKO leader Emilia Slabunova, party Deputy Chair Nikolai Rybakov, Federal Political Committee memebers Grigory Yavlinsky, Sergei Mitrokhin and Victor Sheinis headed YABLOKO' column at the demonstration. Party activists participated in rallies in Voronezh, Rostov, St. Petersburg, Stavropol and Vologda, in the latter three cities the party was the organiser of the rallies. Novosibirsk activists were co-organisers of the demonstration and in Nizhny Novgorod YABLOKO was a participant in the demonstration. In Karelia, Tambov, Orel, Omsk, Chita, YABLOKO held pickets. In the Kemerovo the city administration refused to give a permission for a demonstration, therefore pickets were held there. In Murmansk YABLOKO conducted a round table dedicated to the memory of Boris Nemtsov.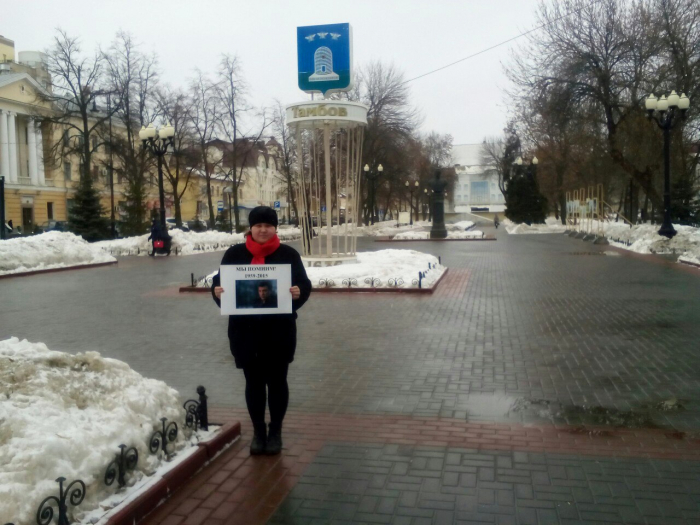 Posted: February 28th, 2017 under Freedom of Speech, Human Rights, Murder of Boris Nemtsov.