Nizhny Novgorod residents commemorated Boris Nemtsov
Press release, 27.02.2017
On Fabruary 26, a demonstration in memory of Boris Nemtsov took place in Nizhny Novgorod. The regional branch of YABLOKO participated in the action. The protesters demanded to put an end to murders and persecution on political grounds.


About 600 people participated in the demonstration.
"Nemtsov is a hero of Russia", "Heroes never die", "Putin means war", "No to war", "Russia will be free", "Russia without Putin" were the slogans chanted by the protesters.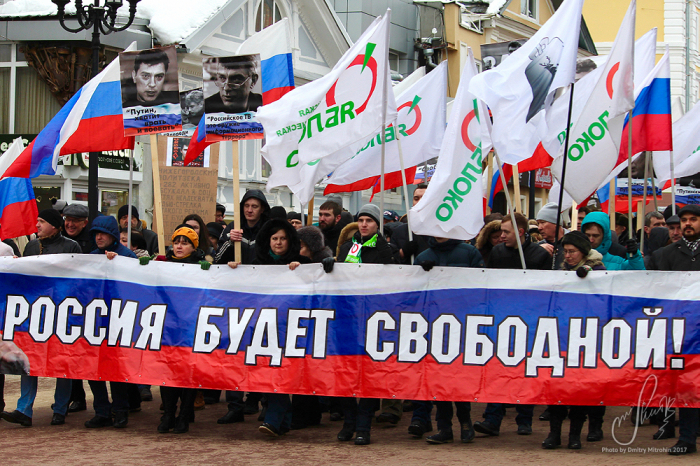 The participants of the action demanded to find those who ordered the crime in spite of their high rank positions and bring them to responsibility.
"We are determined to continue his [Boris Nemtsov's] efforts in order to make our country a peaceful European state, which meets its international commitments and gives absolute priority to the international law over domestic law," runs the resolution adopted at the rally.
Boris Nemtsov was the first governor of the Nizhny Novgorod Region.
YABLOKO also participated in the memorial actions paying tribute to Boris Nemtsov in other Russian cities. In Moscow YABLOKO leader Emilia Slabunova, party Deputy Chair Nikolai Rybakov, Federal Political Committee memebers Grigory Yavlinsky, Sergei Mitrokhin and Victor Sheinis headed YABLOKO' column at the demonstration. Party activists participated in rallies in Voronezh, Rostov, St. Petersburg, Stavropol and Vologda, in the latter three cities the party was the organiser of the rallies. Novosibirsk activists were co-organisers of the demonstration. In Karelia, Tambov, Orel, Omsk, Chita, YABLOKO held pickets. In the Kemerovo the city administration refused to give a permission for a demonstration, therefore pickets were held there. In Murmansk YABLOKO conducted a round table dedicated to the memory of Boris Nemtsov. On 27 February, demonstration in memory of Boris Nemtsov will be held in Ryazan, YABLOKO activists will take part in it.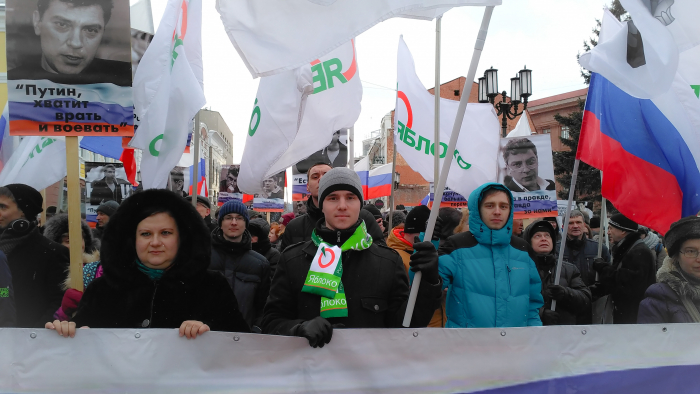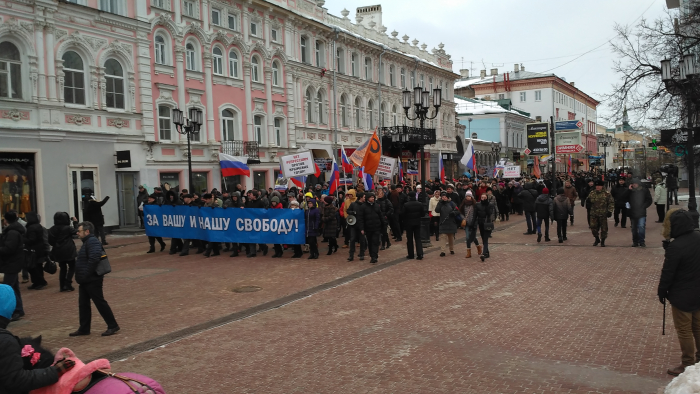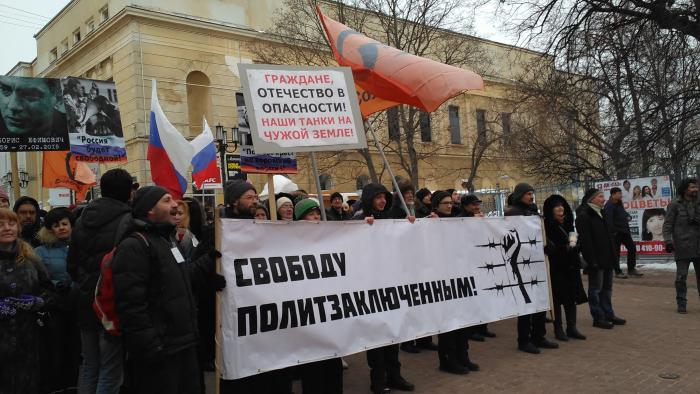 Posted: February 28th, 2017 under Human Rights, Murder of Boris Nemtsov.