Rostov branch of YABLOKO participated in a rally in memory of Boris Nemtsov
Press release, 27.02.2017
YABLOKO activists participated in a rally in memory of politician Boris Nemtsov, which took place in Rostov-on-Don, south Russia, on February 26.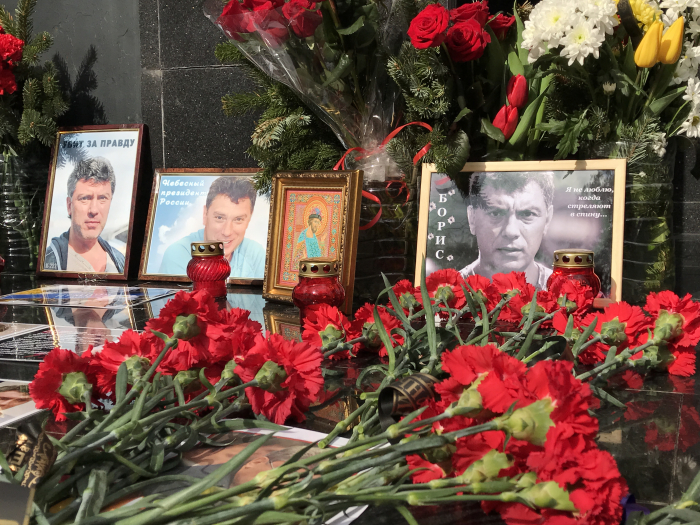 About 100 people participated in the action.
"Boris Nemtsov is a key figure for Russia's opposition on the whole and the democratic movement in particular. He is the bravest person I have ever known. I think that the progress in terms of consolidation of the forces, which would like our country to become free and prosperous, began due to him," Andrei Sklyakov, Chair of the Rostov branch of YABLOKO Youth, noted.
The protesters adopted a resolution demanding to find those who murdered Boris Nemtsov and bring them to responsibility.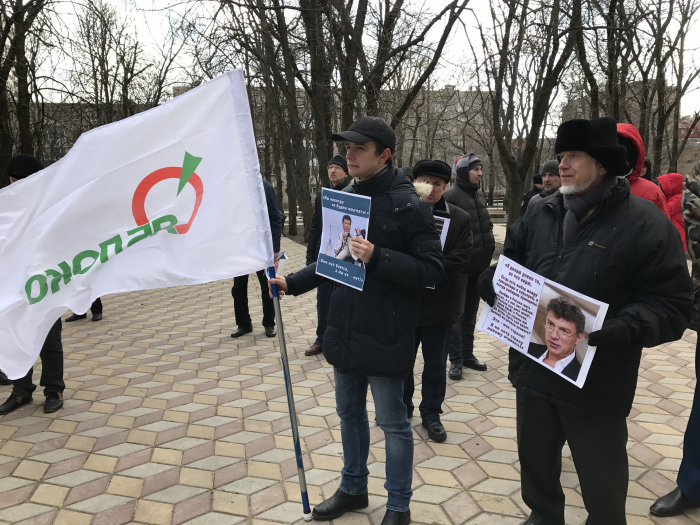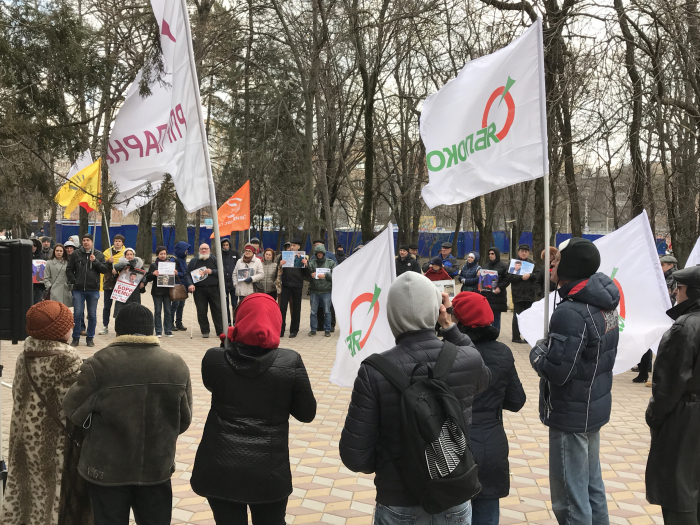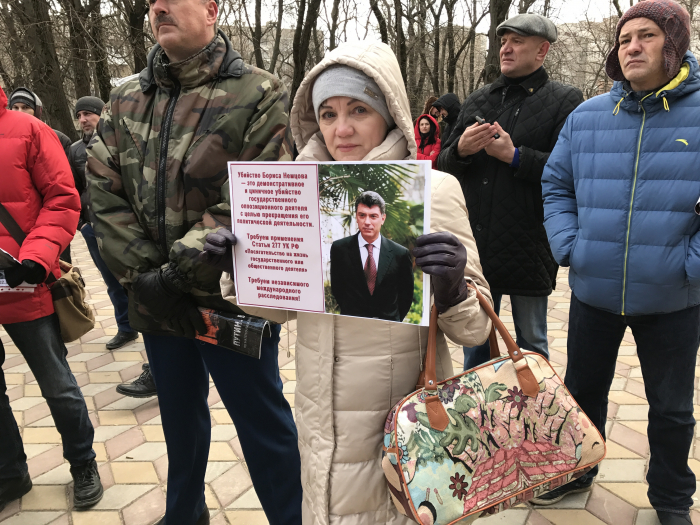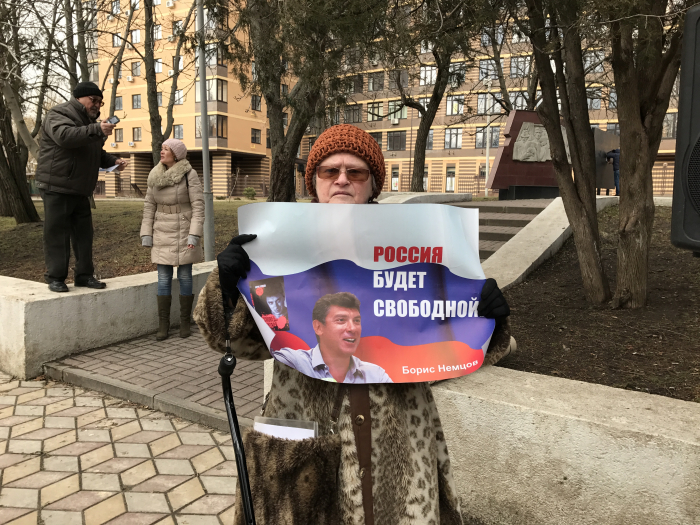 Posted: February 27th, 2017 under Human Rights, Murder of Boris Nemtsov.