Investigative Committee fail to investigate the murder of Natalya Estemirova whiсh was committed in Chechnya eight years ago
Yabloko Deputy Chair Nikolai Rybakov calls the Investigative Committee to make an inquiry into the investigation
Press release, 17.07.2017
Yabloko Deputy Chair Nikolai Rybakov sent a request to the head of the Investigative Committee of the RF Alexander Bastrykin with a call to make an inquiry into the investigation of the murder of Natalya Estemirova and inform the society about the results of the investigation for the time being.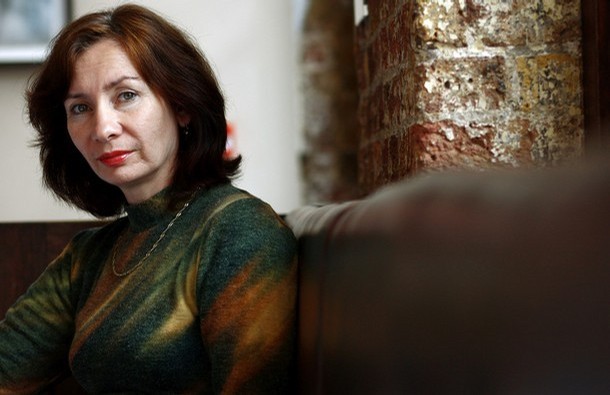 Human rights defender and journalist Natalya Estemirova was kidnapped and brutally murdered in the Chechen Republic on 15 July, 2009.
The Investigative Committee of the Public Prosecutor's Office of the Russian Federation filed a criminal case on the murder under Articles 105 and 222 of the Criminal Code (murder and illegal turnover of weapons and ammunition). Then President of Russia Dmitry Medvedev and President of the Chechen Republic Ramzan Kadyrov took the investigation under their special control. However, the murder case has not been solved yet, those guilty of this crime have not been brought to responsibility and there is no information on the investigation of the case.
"All this makes us doubt the intensity of the investigation and whether the authorities are really interested in the solution of the crime," Nikolai Rybakov says.
Yabloko claims that the murder of Natalya Estemirova is connected with her professional activity on human rights protection in Russia, the politician notes.
Nikolai Rybakov calls Alexander Bastrykin to make an inquiry into the investigation and report its results for the time being.
The politician laid flowers to the Solovetsky Stone – a relic from the Solovki labor camp in Russia's Far North – to commemorate Natalya Estemirova.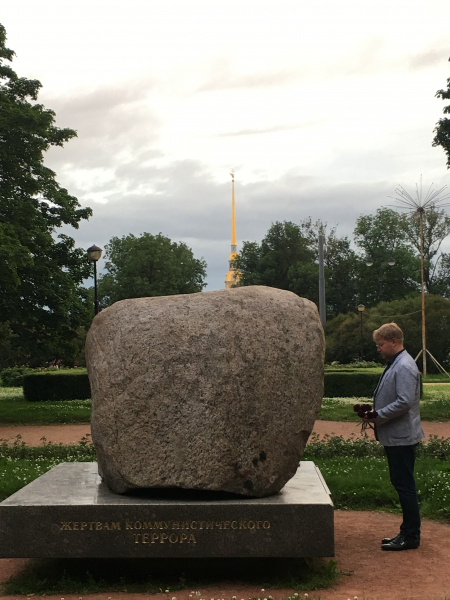 Natalya Estemirova was born in a Russian-Chechen family in the Saratov region. She graduated from the historical faculty of the University of Grozny, Chechnya. Until 1998 she worked as a history teacher in one of the schools in Grozny. Then she engaged into journalism specializing in human rights. In the beginning of the Second Chechen War she worked in Grozny, in 2000 she joined the Memorial human rights society. Estemirova was a member of the commission protecting prisoners' rights, fought against falsification of criminal cases, visited prisons, fought against torchures and investigated kidnappings of people and non-judicial executions in Chechnya and Northern Caucasus.
She was also a correspondent of the Novaya Gazeta paper. Estemirova received the Right Livelihood Award at a ceremony in the Swedish parliament building in 2004. Along with Sergey Kovalyov, chairman of Memorial, she was awarded the Robert Schuman Medal by the Group of the European People's Party in 2005. In October 2007, she was awarded the first Anna Politkovskaya Award by Reach All Women in War (RAW), a human rights organization supporting women human rights defenders in war and conflict. Estemirova worked with investigating journalist Anna Politkovskaya and human rights lawyer Stanislav Markelov, both of whom were also murdered, in 2006 and 2009.
Posted: July 17th, 2017 under Human Rights, The Murder of Natalya Estemirova.