Roizman and Yavlinsky call for boycott of gubernatorial elections in the Sverdlovsk Region
Press release, 18.07.2017
Yevgeny Roizman, oppositional Mayor of Yekaterinburg and Yabloko's candidate in the gubernatorial elections of the Sverdlovsk Region, has announced the end of his election campaign and has called his supporters to boycott the forthcoming gubernatorial elections in the region. His call has been supported by Grigory Yavlinsky, the head of Yabloko's Federal Political Committee. Today the politicians have given a press conference in Moscow.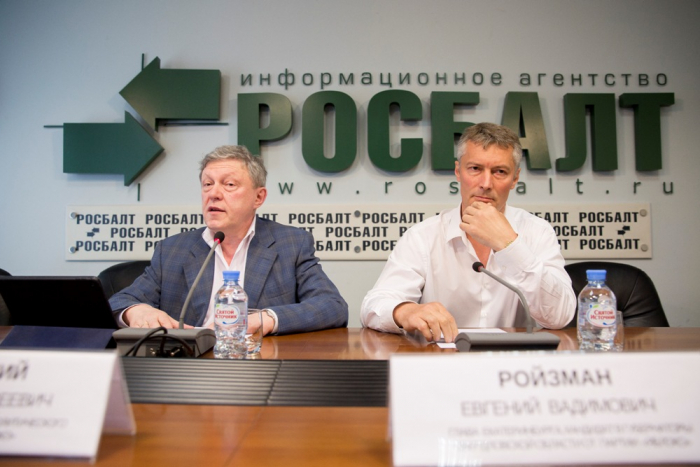 According to Roizman, the municipal filter was insuperable and that had become clear before he was nominated. [TN: Candidates in the gubernatorial elections in the Sverdlovsk Region must collect 126 of municipal deputies in order to go through the municipal filter and be registered. A municipal deputy can put their signature to support only one candidate. The authorities are using the municipal filter to remove unwanted candidates from the elections.] All the signatures were "picked out" at the very start of the campaign so that when Roizman entered it, there were no free 126 signatures left.
Grigory Yavlinsky called all the claims of the Central Electoral Commission and regional Electoral Commission against Yabloko's procedure of nominating Yevgeny Roizman candidate "small talk".
"The party nominated Yevgeny Roizman candidate in accordance with the law. All the rest is small talk. Those who disagree with Yabloko's procedure of nomination may challenge it in court," he said.
Roizman noted that the municipal filter was "anti-constitutional and illegal". He stressed that there was a provision of the law according to which all deputies must provide a governor with their income declarations, and a governor has the right to recall a deputy.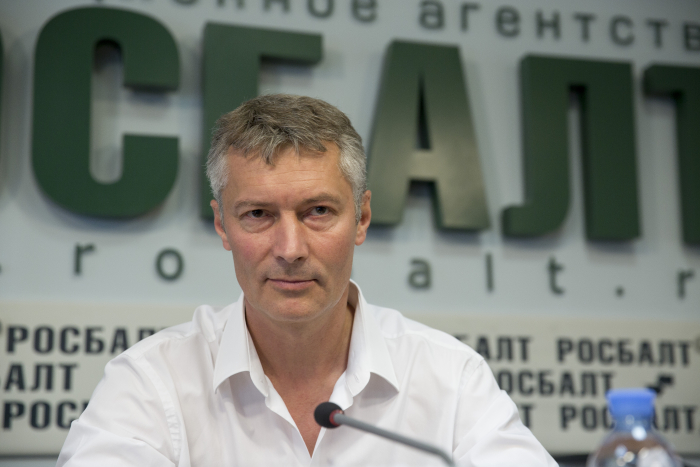 Yavlinsky said that the municipal filter had been introduced on purpose to prevent any political competition. He reminded that Yabloko appealed to the Prosecutor General's Office, the Investigative Committee and their regional branches with the demand to investigate the cases of administrative pressure on municipal deputies in the regions where Yabloko's candidates were participating in the gubernatorial elections. In the evening Emilia Slabunova was going to make a speech in support of Yabloko's candidate Anna Cherepanova at a rally in Novgorod.
Yevgeny Roizman called everyone who was going to vote for him to boycott the gubernatorial election in the Sverdlovsk Region calling it a true fraud.
Grigory Yavlinsly explained that Yabloko shared Yevgeny Roizman's stance and "for the first time in our history we are ready to join the address to our voters to boycott the elections in cases when the municipal filter is used as a preventative mechanism, and free independent candidates cannot participate in elections".
"We believe that such elections are not fair, transparent or competitive. Basically, it is a mechanism of consolidation of power," Yavlinsky concluded.
Posted: July 18th, 2017 under Gubernatorial Elections.