Grigory Yavlinsky to launch new books at International Book Fair in Moscow
Press release, 08.09.2017
Tomorrow, 9th September, Chair of Yabloko Federal Political Committee Grigory Yavlinsky will launch his new books at the International Book Fair that is held at the All-Russia Exhibition Centre.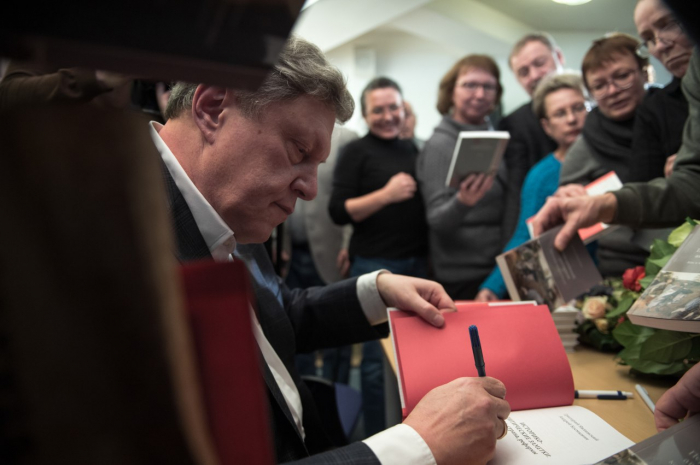 Yabloko published two collections of articles by Grigory Yavlinsky this year – "The end of epoch" containing Yavlinsky's publications in 2013-2017 and "The main publications" – Grigory Yavlinsky's most important articles and speeches in 2015-2017.
Grigory Yavlinsky will meet the visitors of the book fair at 13:00. He will also sign the books and answer to the questions of the guests.
Yabloko's book stand at the 30th International Book Fair is situated at No F27, hall A. Yabloko leaders are launching new party books here everyday. On 6th September, Yabloko Deputy Chair Nikolai Rybakov opened the stand. Next day Galina Mikhaleva launched the books dedicated to the 100th anniversary of the developments of 1917 and 80th anniversary of the Great Terror – "The 100th anniversary of the February Revolution and the goal of political modernisation in the 21st century", "Overcoming Stalinism" and other books.
On Friday, 8th September, Chair of the Moscow branch of Yabloko Sergei Mitrokhin will launch a report of Yabloko's Anti-Corruption Policy Centre from 15:00 to 18:00.
Posted: September 9th, 2017 under Education and Science.