Emilia Slabunova visited North Ossetia to support Yabloko's list of candidates for the regional parliament
Press release, 28.07.2017
On July 26-27, Yabloko Chair Emilia Slabunova visited the Republic of North Ossetia to support Yabloko's list of candidates for the regional parliament. The party collected 2,782 signatures in order to go through the municipal filter. On 26 July, the activists brought the signatures to the regional electoral commission.


Yabloko leader called the fact that the activists managed to collect so many signature a great victory. "You have done a great job. Thank you very much for this," she thanked the party activists, who participated in the signature collection.
Despite the fact that Yabloko collected so many signatures within a few days it does not give a guarantee that the electoral commission will register the list of candidates nominated by the party.

"The situation is quite difficult. We are facing great pressure of the administrative resourse," Badri Gazzati, head of Yabloko's list of candidates, said.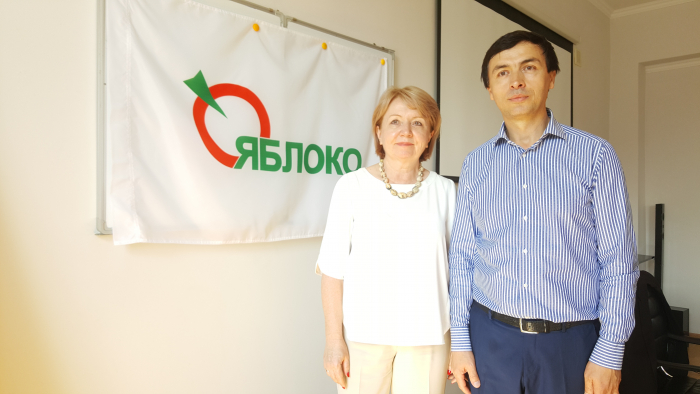 But he also said that they had two main aims: to show their compatriots that there was an alternative in the region and give people an opportunity to learn the truth about what was going on in the country. "We have a chance if we prevent election fraud," the politician noted.
There are 14 people on Yabloko's list of candidates for deputies of the regional parliament. The list is headed by editor-in-chief of the Svobodny Vzglyad newspaper Badri Gazzati. Lawyers Dzhabrail Gabichev and Valeri Tsomartov take the second and the third places on the list.
Emilia Slabonova expressed her wish for honest and free elections at the meeting with the head of the Central Electoral Commission of the Republic Zhanna Morgoyeva.

"My experience as a deputy of the Legislative Assembly of the Republic of Karelia shows that the presence of true opposition in a parliament is important: it keeps the current authorities in good shape, points out their inaccuracies, suggests ways to solve problems. Life shows that these decisions were correct," Slabunova explained.
Yabloko leader also spoke about the necessity to fight the use of the administrative resource.

The head of the regional Electoral Commission assured her that "we are doing everything possible to provide equal conditions for all political parties".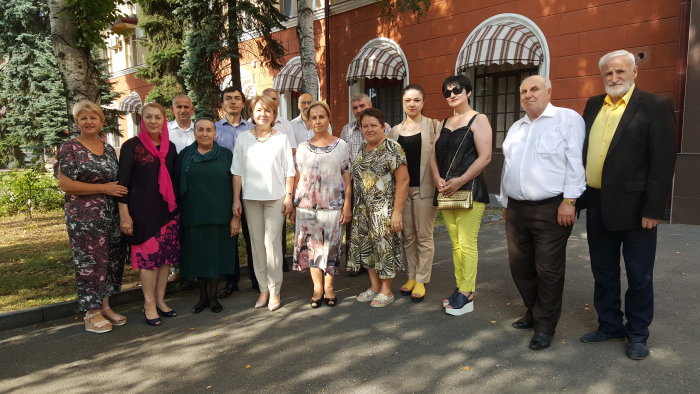 Emila Slabunova also gave a press conference. She told the journalists that the party counts on the votes of those people who "realise that it is the Yabloko party that will stand for their interests, give honest estimations to what is going on in the country, propose alternative ways of development and try to solve current problems".
The politicians received a lot of applications from the local residents concerning regional issues. She promised to consider them forward requests to the relevant authorities.
Emila Slabunova also commemorated the victims of the Beslan school siege.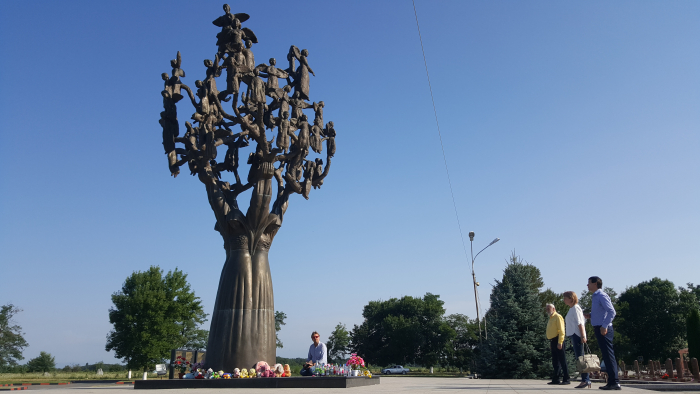 The elections to the regional parliament will be held on 10th September.
Posted: July 31st, 2017 under Regional and Local Elections.