Yabloko's campaigners attacked in Barnaul
Press release, 09.08.2017
On 9th August, a man attacked Yabloko's picket that was held as part of the election campaign to the Barnaul City Duma, the Altai Territory.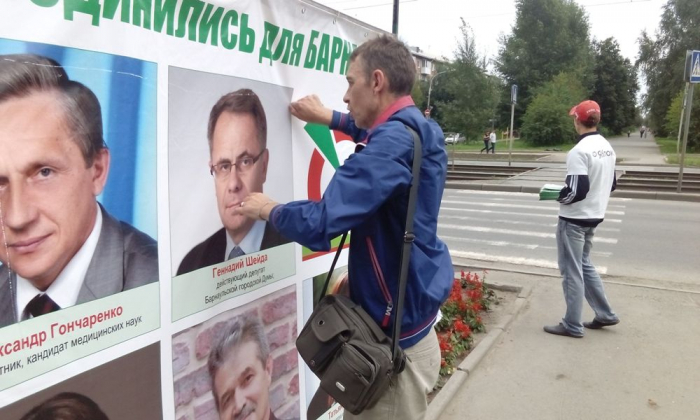 The intruder damaged a campaign stand and a campaigner's mobile phone.
The activists managed to take a picture of the attacker.
The participants of the picket, including the candidates for the Barnaul City Duma deputies Vyacheslav Filippov and Vladimir Kiriyenko, managed to neutralise the attacker themselves and keep him until the police arrival.
"Let's hope that it is an isolated case and not a campaign against Yabloko with the use of "thugs for hire". I hope that the police carry through the case and the attacker does't get away with it," Alexander Goncharenko, Chair of the Barnaul branch of Yabloko, noted.
The elections will be held on 10th September.
Posted: August 9th, 2017 under Elections, Local and Municipal Elections 2017.