Yabloko Youth calls for investigation of the murder of journalist Timur Kuashev
Press release, 31.07.2017
On 31 July, activists of the Moscow Yabloko Youth conducted a series of one-person pickets by the Investigative Committee demanding to investigated the murder of journalist and Yabloko member Timur Kuashev.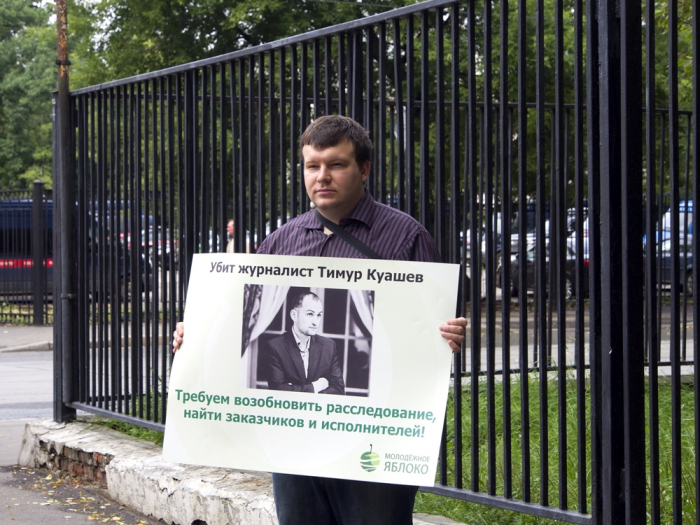 Timur Kuashev, 26, was gone on July 31, 2014. The next day the Rescue Service found his body in a forest in the suburbs of Nalchik, the Republic of Kabardino-Balkaria. Timur's relatives and friends are certain that he was murdered because of his political activity because Kuashev had received threats form the law enforcement including the Center for Combating Extremism (or Center E, as it is usually referred to, whose officers spend their time monitoring civil activists, harassing them at rallies, and spying on opposition politicians). In June 2016 the investigation for the murder of Timur Kuashev was closed.
"We think that Timur Kuashev was murdered. This murder was connected with his human rights and political activity. However, nothing has been investigated yet. A murder case was filed only three months after his death," member of Yabloko's Federal Council Nikolai Kavkazsky said.
"Those who committed and ordered this crime must be brought to responsibility," Chair of Moscow branch of Yabloko Daniel Agnevsky noted.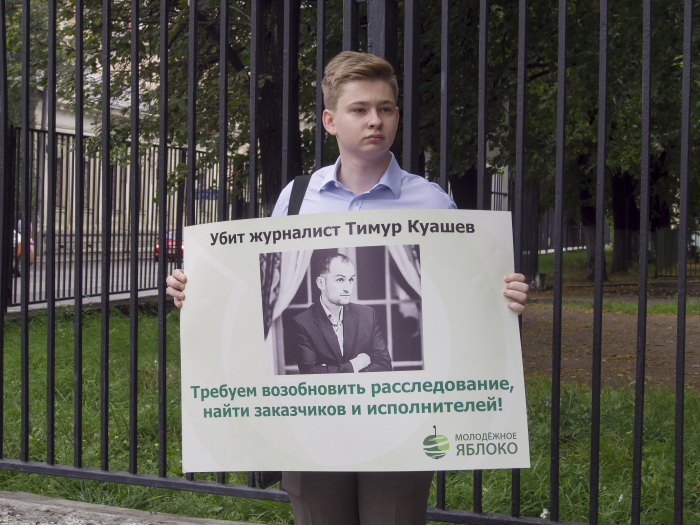 Posted: July 31st, 2017 under Human Rights, Timur Kuashev's case.