Yabloko to nominate about 900 candidates for Moscow municipal deputies
Press release, 27.06.2017
The Yabloko party is holding meetings with Muscovites and activists who want to participate in the forthcoming municipal elections. Yabloko Chair Emilia Slabunova, presidential candidate Grigory Yavlinsky and Moscow Yabloko Chair Sergei Mitrokhin are present at the meetings. On 29 June, the regional council of the Moscow branch of Yabloko will nominate the candidates for municipal deputies.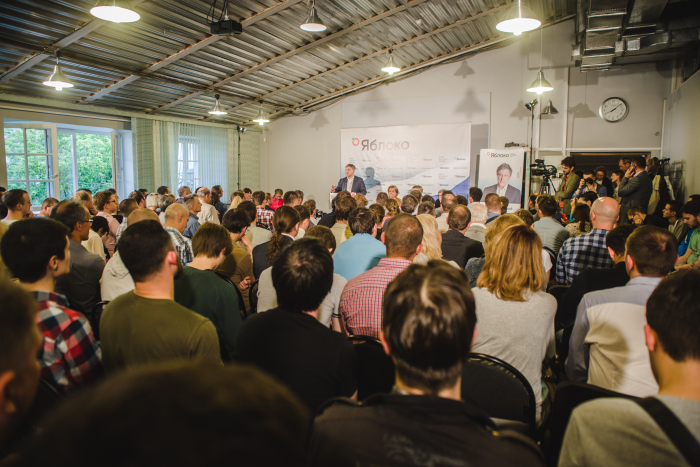 According to the official data, nearly 10 per cent of voters supported Yabloko in the election last year, Yabloko Chair Emilia Slabunova noted opening the meeting on 26 June. "We really appreciate this trust and want to justify it and believe that a large team of municipal deputies must defend the interests of the Muscovites, who rely on our party," she said.
"Local authority is the basis of statehood. This election is extremely important for us because it is a front line where the fight for the residents' interests takes place," she said.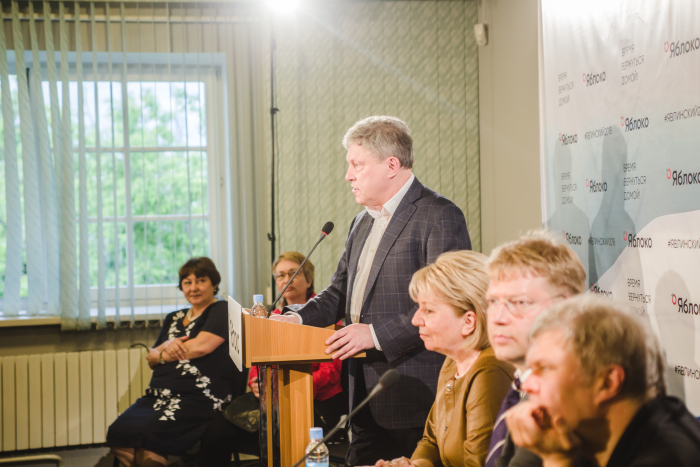 "It is quite valuable when people begin their political career from the very foundation – the municipal assemblies. These elections have a significant advantage in comparison with the federal and regional elections – you can shake hands with all or nearly all your voters. They will tell you what they want and what they expect from you," Grigory Yavlinsky, Chair of Yabloko's Federal Political Committee, noted.
He also expressed hope that those who came to participate in the municipal elections would continue cooperation with the party.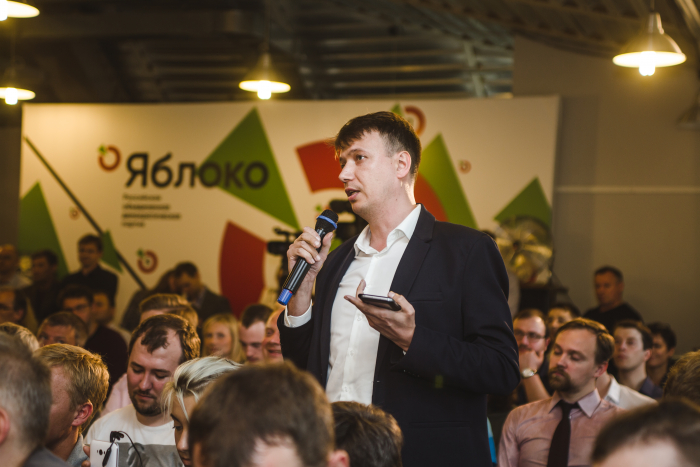 The nomination of candidates for municipal deputies will take place on 29 June. Candidates will have to collect about 20 signatures of the residents in their district in order to be registered. Yabloko candidates will not have to collect signatures in 17 districts of Moscow where Yabloko has representation in municipal assemblies.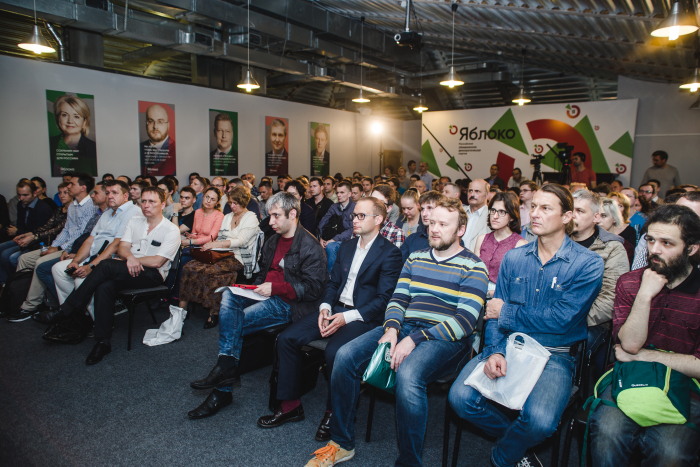 Posted: June 27th, 2017 under Elections, Regional and Local Elections.