YABLOKO to honour the memory of lawyer Stanislav Markelov and journalist Anastasia Baburova
Press Release, 16.01.2018
On 19 January, Yabloko activists and leaders will lay flowers to the place where lawyer Stanislav Markelov and journalist Anastasia Baburova were killed by neonazists – at 1 Prechistinka Ulitsa.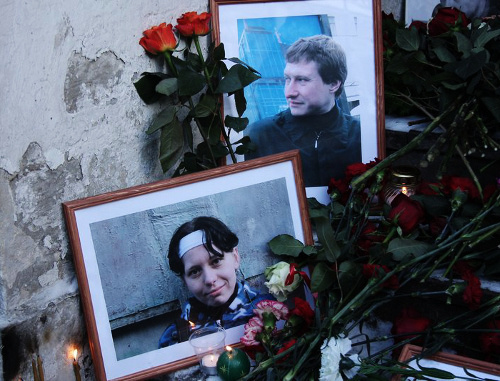 Markelov and Baburova were murdered in the centre of Moscow in plain daylight on 19 January 19, 2009, shot in the head by a gunman.
Yabloko annually conducts actions in memory of Markelov and Baburova.
The action will begin at 13:00.
Posted: January 16th, 2018 under Human Rights.