Grigory Yavlinsky's campaign headquarters collected 87,500 signatures
Press release, 15.01.2017
As of January 15, Yabloko campaign headquarters in 79 regions of Russia managed to collect 87,500 signatures in support of Grigory Yavlinsky's nomination for President.
By 31 January, Yavlinsky must transfer to the Central Electoral Commission at least 105,000 voters' signatures in favour of his nomination, whereas only 2,500 signatures per region is allowed. However, Yabloko plans to collect 150,000 signatures.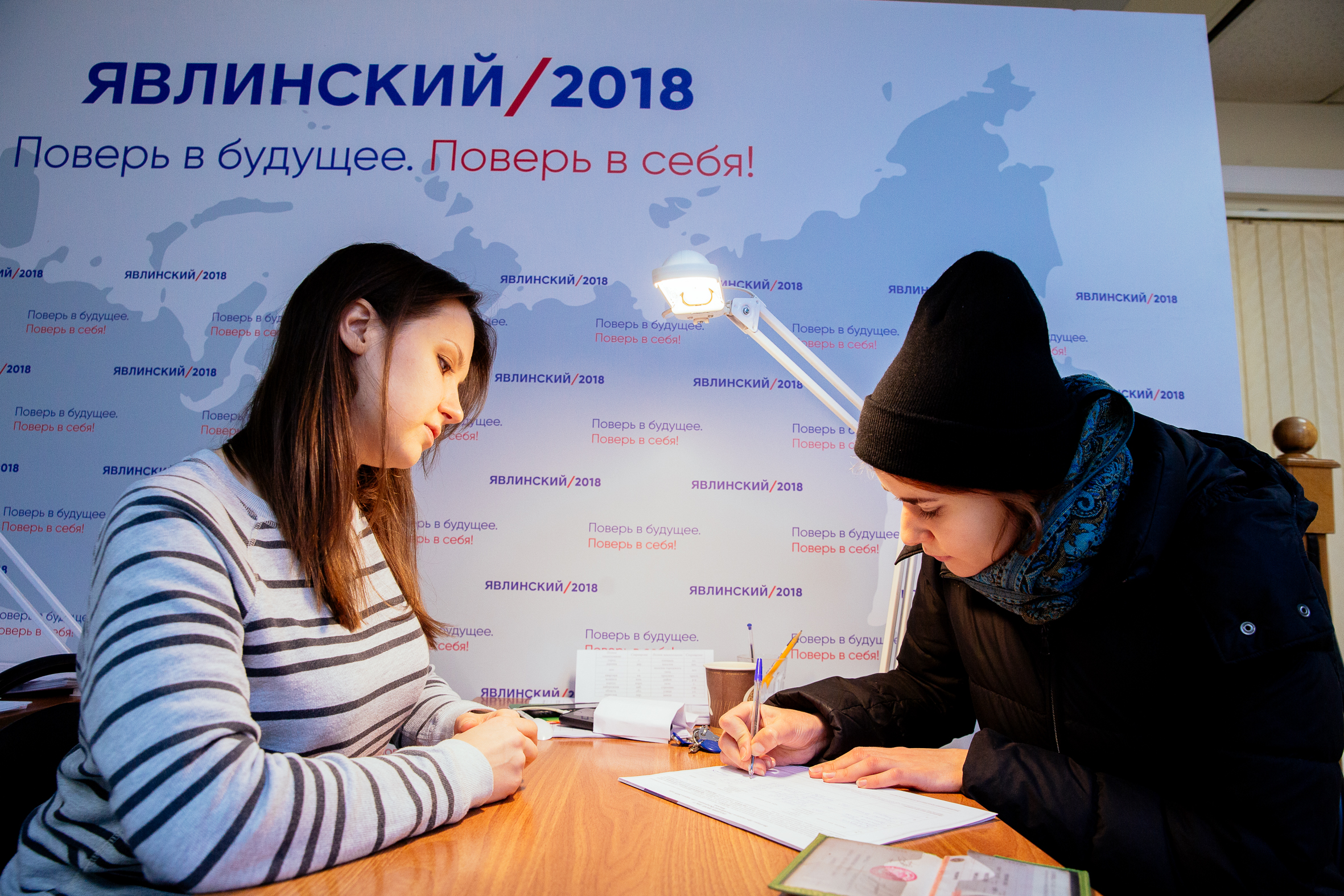 The collection of signatures is finished in the Kaliningrad, Kirov, Novgorod, Tomsk, Tula and Chelyabinsk regions.
"We will collect the required 105,000 signatures within days," says Nikolai Rybakov, the head of Grigory Yavlinsky's campaign headquarters. "Firstly, we want to present the Central Electoral Commission with the signature lists, the validity of which cannot be disputed. Secondly, we want to win new supporters by collecting signatures".
About three thousand people around the country are officially registered as signature collectors. Thousands of people – party members and supporters – have taken signature lists to collect signatures from their relatives and friends.
Yavlinsky's campaign headquarters have been working without daily since 27 December. Signature lists from regional headquarters are forwarded to Moscow, where about 30 experts check them daily.
On 16 January, Gregory Yavlinsky will meet people who are coming to the Moscow headquarters in person.
Posted: January 16th, 2018 under Presidential elections 2018.