Yabloko to hold pickets against Moscow housing renovation programme
Press release, 23.06.2017
On 28 May, the Moscow branch of Yabloko will hold pickets against the law on housing renovation by the Council of Federation, the upper house of parliament.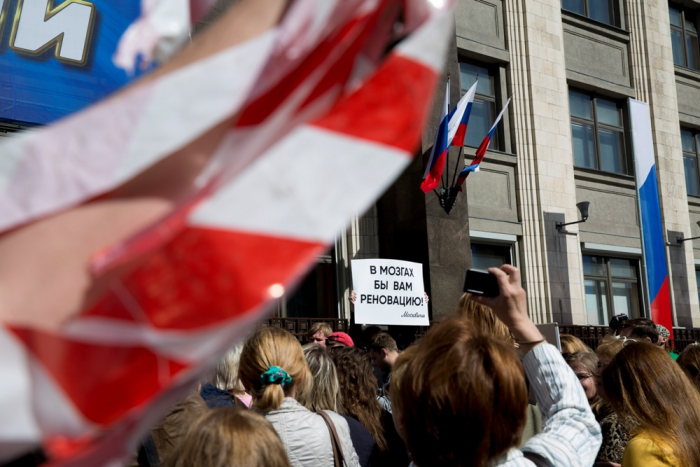 Yabloko strongly criticizes the government's "housing renovation programme", which gives the city authorities the exclusive rights to demolish five-story buildings. Moscow City Hall plans to demolish about 8,000 five-story apartment buildings in Moscow and resettle 1,6 million residents.
The activists will hold a placard "Renovation is violence, lawlessness, illegality".
Moscow Yabloko activists conducted protest actions against the housing renovation programme more than once. Moscow Yabloko Chair Sergei Mitrokhin was detained several times.
In 14 June, Yabloko conducted a round table to discuss the renovation programme. The experts, politicians and activists came to the conclusion that a reconstruction could become an alternative to renovation.
Posted: June 23rd, 2017 under Street Actions.