Yabloko lit 1,418 candles in memory of the Second World War victims
Press Release, 22.06.2017
In the night from June 21 to June 22, the Yabloko party held its annual event "1,418 Candles for Each Day of the War" to commemorate the tragic anniversary of Adolf Hitler's attack on the Soviet Union. Yabloko leaders and activists participated in this anti-war and anti-fascist action.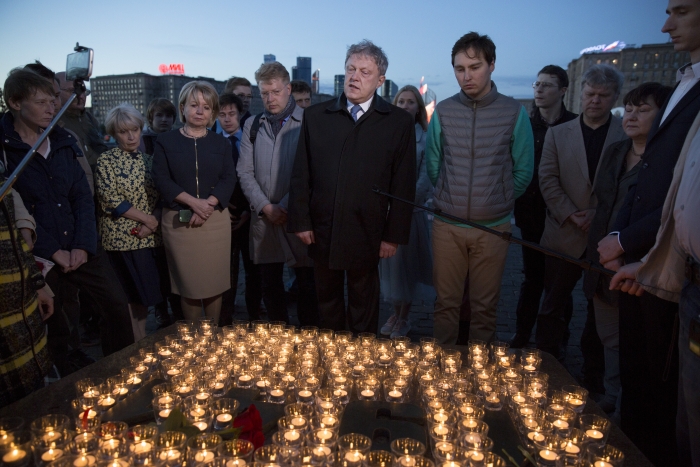 "The more time passes since the tragedy and new pages are being discovered, the more we realise the scale of the tragedy," Yabloko Chair Emilia Slabunova said. "Unfortunately, today there are many people willing to unleash the fire of war. It is vital to resist it. It is one of the aims of our party."
Head of Yabloko's Political Committee Grigory Yavlinsky called the Second World War the most terrible pages in the history of Russia.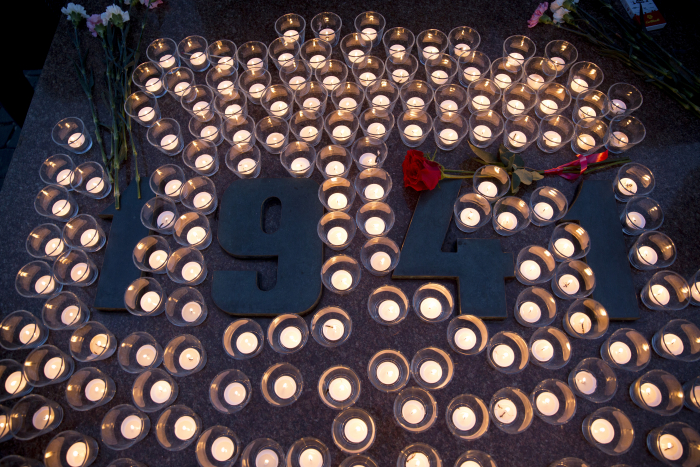 This was the struggle for life and our people paid an enormous price so that we could live our lives. If we think of the number of people who lost their lives, of the children who we not born, we will realise that a human's mind cannot come over such sorrow. Our duty is to defend this freedom, which was paid for by the lives of those people," Yavlinsky said.
Moscow Yabloko Chair Sergei Mitrokhin noted that we had hope for a better future for the country due to the memories of such events.
This is an annual traditional anti-war action for Yabloko, where people come to light candles to commemorate the Second World War victims.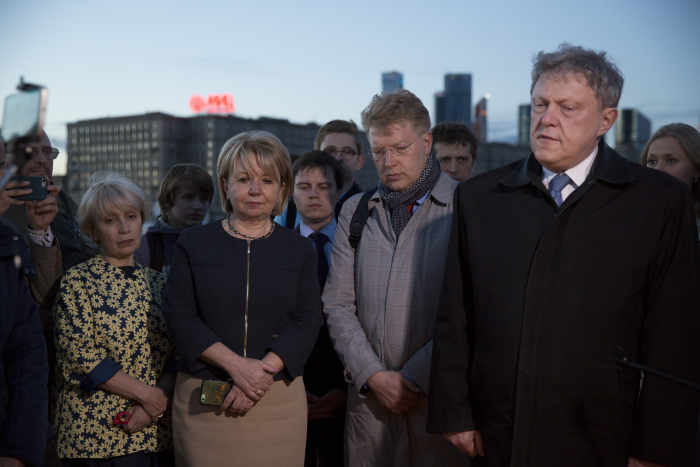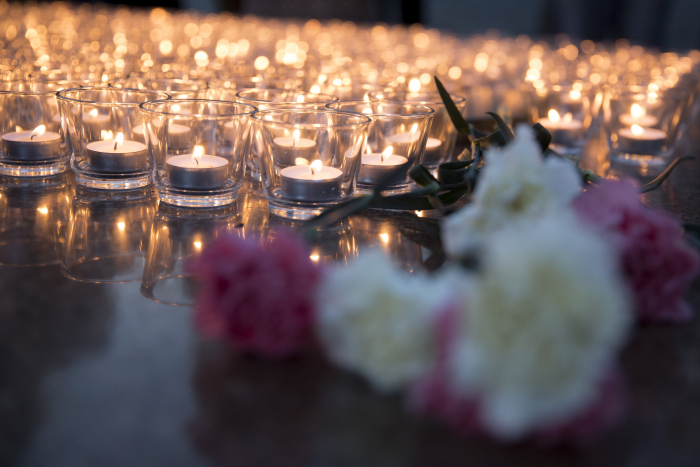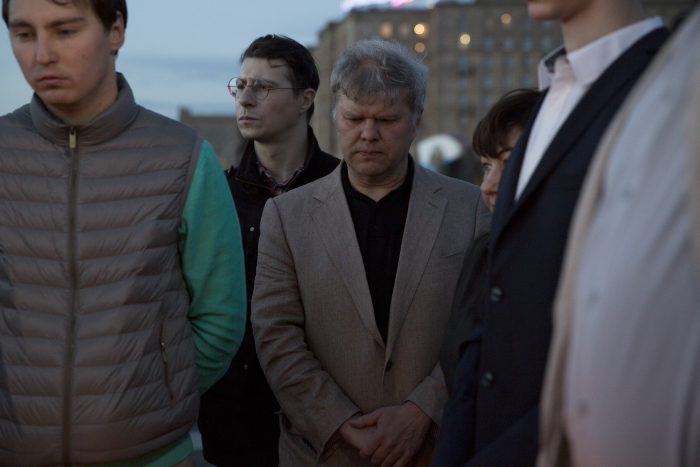 Posted: June 23rd, 2017 under History, Human Rights.