Yabloko participates in a demonstration for the protection of St. Petersburg
Press release, 02.05.2017
On May 1, the St. Petersburg branch of Yabloko participated in a demonstration for the protection of the city. Yabloko's Federal Political Committee member Mikhail Amosov, Bureau member Anatoly Golov and Human Right Committee member Natalia Yevdokimova headed the column of historic preservation activists.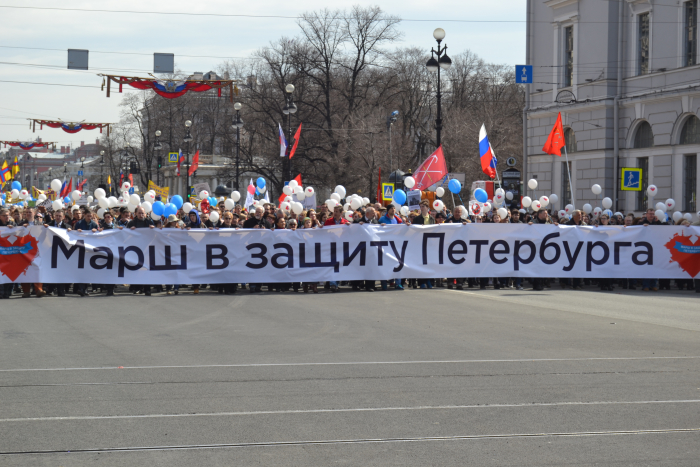 The participants of the demonstration protested against the transfer of St. Isaac's Cathedral to the gratis use of the Orthodox Church, against the merger of the Russian National Library and the Russian State Library and against eviction of European University of St. Petersburg.
Mikhail Amosov made a speech at the rally:

Posted: May 2nd, 2017 under Street Actions.