Federal Security Service forced a defender of the indigenous small numbered peoples to flee form Russia
Pavel Sulyandziga is applying for asylum in the USA
Representative of the indigenous small numbered peoples of Russia in the UN, public person Pavel Sulyandziga is applying for political asylum in the USA. A criminal case is likely to be faked against him in Russia. The Federal Security Service threatens his friends, family and colleagues.
02.05.2017
Pavel Sulyandziga is Deputy Chair of the UN Working Group on the issue of human rights and transnational corporations and other business enterprises, one of the founders of the Indigenous Minor Peoples of the North, Siberia and Far East Association and Batani Development Foundation for Minor Peoples. In 2016 Pavel Sulyandziga participated in the State Duma elections as a Yabloko's candidate.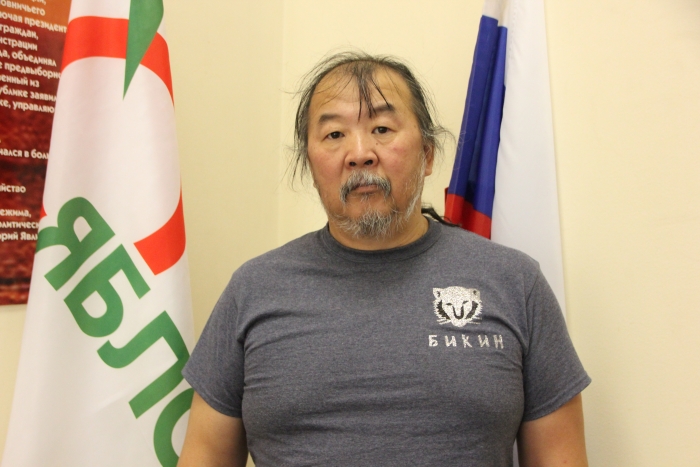 Sulyandziga founded the Batani Development Foundation for Minor Peoples in 2004. Its aim is to support and defend indigenous peoples. In 2016 the foundation was registered as "a foreign agent". Sulyandziga claims that he did not receive any notifications from the Ministry of Justice and learned about the situation from the media.
Political persecution
A criminal case against Pavel was filed upon the application of some people who accused Sulyandziga inappropriate expenses. However, the investigation did not detect any violations in his activities.
Pavel's brother Rodion Sulyandziga was detained late last year. Rodion also defends the rights of the peoples of the Arctic, North and Far East. A search took place in Rodion's home. Pavel claims that a new political case is going to be faked against him.
Later the pressure was put on Pavel's friends and colleagues.
Pavel's assistant Dmitry Berezhkov has to ask for political asylum in Norway because he was threatened by the Federal Security Service. Dmitry was induced to give false testimony against Pavel. They offered him to sign an application that Sulyandziga was working for foreign funds, which stand against Russia's interests.
Pavel was afraid for his family and made the decision to apply for political asylum in the USA.
Posted: May 2nd, 2017 under Human Rights.