YABLOKO holds the first meeting of The School of Municipal Deputy
Press Release, 23.11.2016
On November 22, the Moscow branch of YABLOKO held the first seminar of the School of Municipal Deputy, a new project launched by YABLOKO, for all the potential candidates to municipal deputies, their teams and volunteers. YABLOKO activists from different Russian regions participated in the seminar via webinar.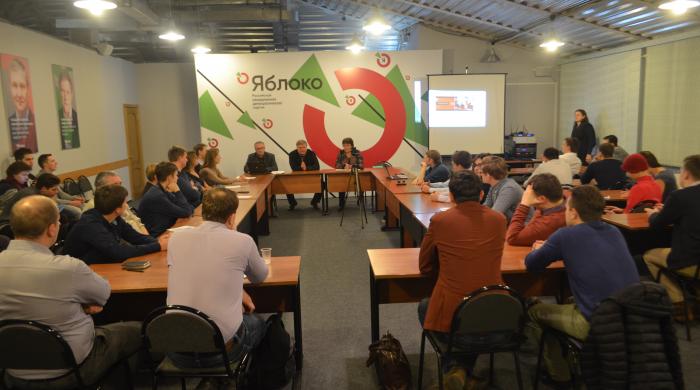 Galina Mikhaleva, Deputy Chair of the Moscow branch of YABLOKO, moderated the discussion.
Sergei Mitrokhin, leader of the Moscow branch of YABLOKO, made an introductory statement. He told those present about YABLOKO's objectives and goals at the forthcoming municipal election and wished the participants of the election race success.
Mikhail Menshikov, municipal deputy of Dorogomilovo District in Moscow and member of the Regional Council of the Moscow branch of YABLOKO, delivered a lecture on the powers and duties of a municipal deputy in Moscow stressing the difference in duties between Moscow and other regions.
Yulia Galyamina, head of the Local Self-Government School, and Natalia Shavshukova, a civil activist, conducted a training on team cohesiveness.
Closing the meeting, the participants of the seminar did a special test and discussed their answers.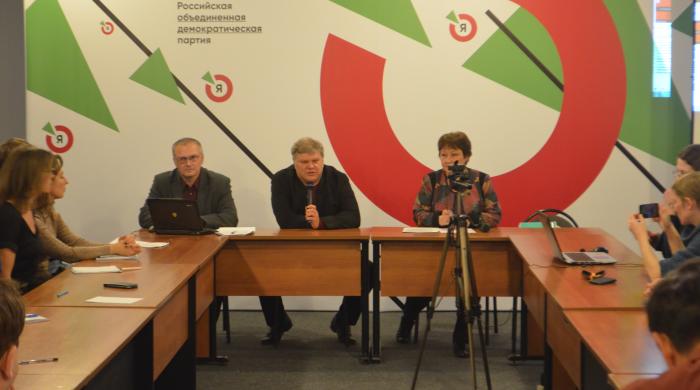 Posted: November 24th, 2016 under Conferences and Seminars, Elections, Local and Municipal Elections 2017.