The Nizhny Novgorod branch of YABLOKO participated in an action calling to perpetuate the memory of Boris Nemtsov
Press release, 23.11.2016
On November 23, the activists of the Nizhny Novgorod branch of YABLOKO and the Solidarnost movement conducted an action calling to perpetuate the memory of Boris Nemtsov before the meeting of the deputies of the city parliament. The deputies supported the initiative.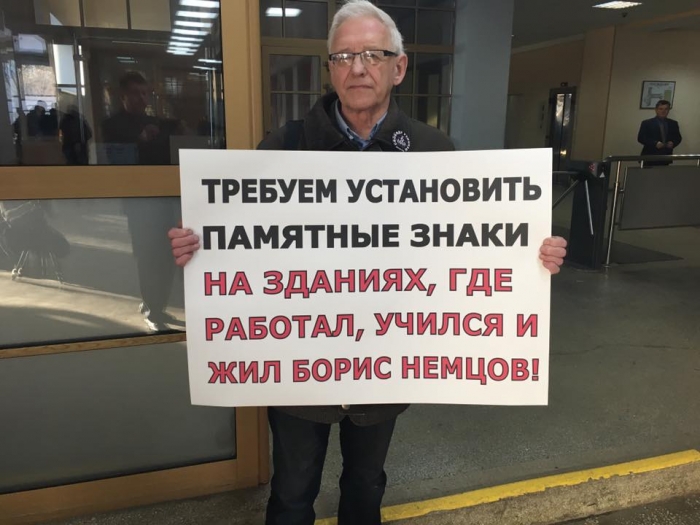 33 deputies voted in favour of the initiative while one deputy voted against it. Nobody abstained in the vote.
"What is to be done now is to implement this decision. We hope that those in charge will consider the opinion of the residents of Nizhny Novgorod concerning the architectural form of perpetuation of Boris Nemtsov's memory," YABLOKO activits commented.
The participants of the action called to hang commemorative plaques on the buildings where Boris Nemtsov used to live, study and work as well as name one of the squares or main streets after him.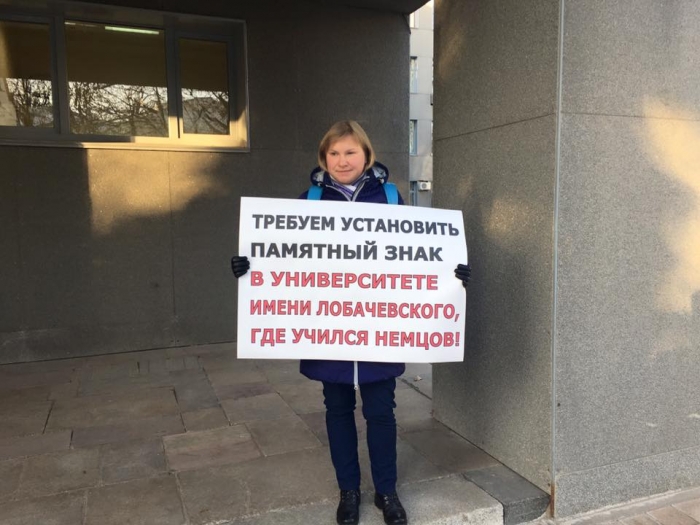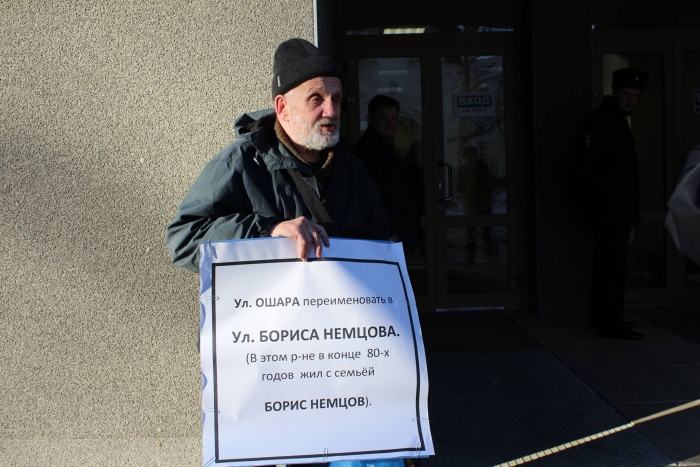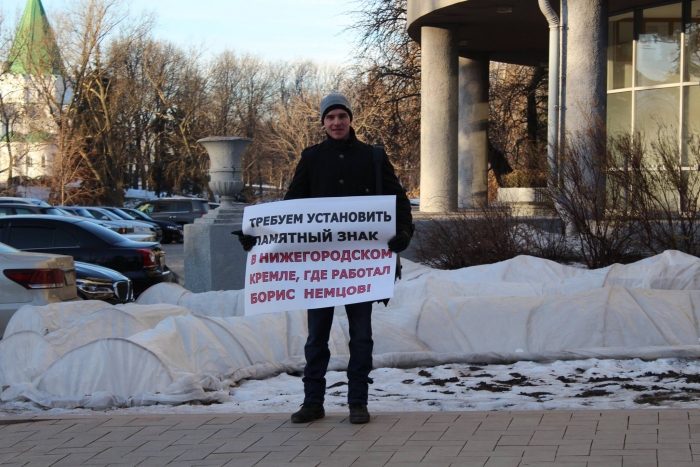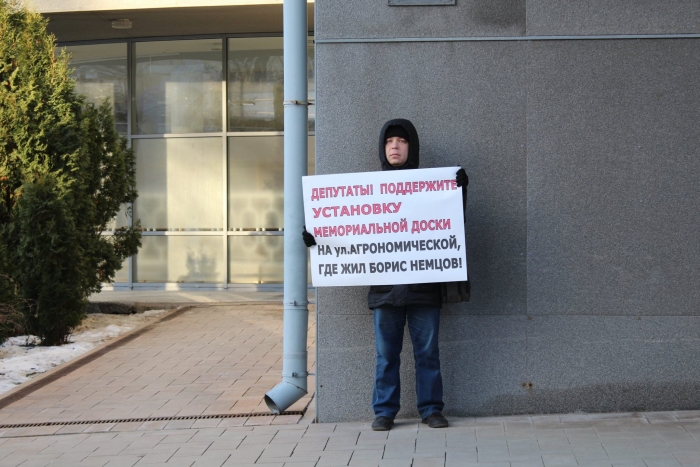 Photographs by Mikhail Alexandrov and Sergei Rakov
Posted: November 24th, 2016 under Human Rights, Murder of Boris Nemtsov.