Unidentified individuals tired to burn Yabloko activist's house in the Tver Region
Press release, 04.05.2017
The house of Vladimir Yegorov, Chair of Yabloko's local branch in Toropets, the Tver Region, was attacked. On May 2, unidentified individuals broke windows of his house and intended to set the place on fire.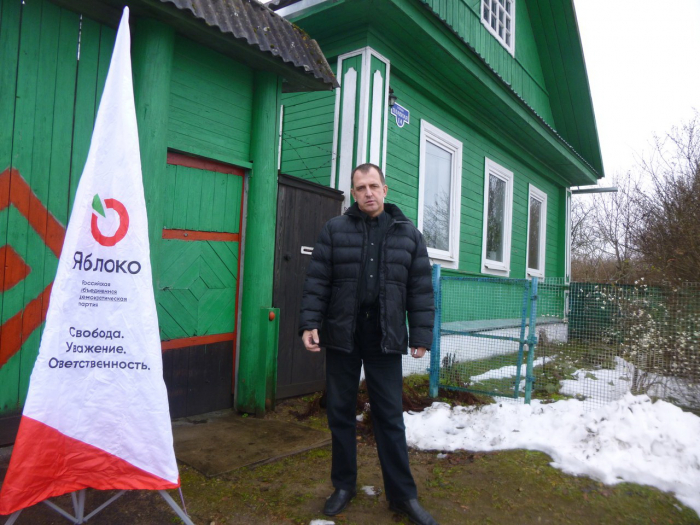 Yegorov woke up immediately, rushed outside and scared the attackers away. This probably saved his family from the tragedy. He discovered a patrol can by his five-year-old daughter's room. Most likely, the attackers did not have time to use it.
Vladimir Yegorov appealed to the Ministry of Interior and the Investigative Committee of Russia, however, the investigation has not begun yet. The Investigative Committee representatives told Yegorov that they would examine the house on May 5.
According to the activist, the attack is connected with his investigation into corruption in the Toropetsky district. He published his investigations on social media.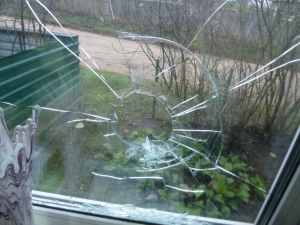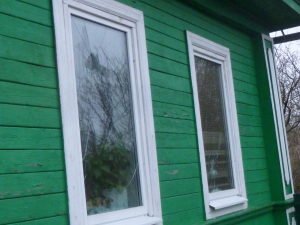 His latest investigation was devoted to illegal removal of soil from sand-pits by Spetsstroi company. According to Yegorov, head of the Toropentsky district Alexander Blizh and head of Zapadnodvinsky department of the Ministry of Interior Victor Smirnov are connected with the owner of the company.
On 26 April, after the investigation was published, a joint owner of the company Andrei Smirnov arrived at Yegorov's house. He threatened the activist and broke a window with a stone. Yegorov called the police. The police officers filed a report, however, Andrei Smirnov did not bear any responsibility for his actions.
The Tver Region branch of Yabloko demands from the regional government to provide security for Yegorov's house and ensure his personal safety. Vladimir had to take his family outside the district because he fears for their lives.
On 28 April, Moscow Yabloko activist Natalia Federova was attacked. An identified individual doused her with some chemical. As a result, she got chemical burns of face and lost sight in one eye. According to the activists, the attack may be connected with her struggle against the expansion of the store in the building neighbouring her block of flats, which can lead to the demolition of the block of flats she lives in. Someone has already shot at her windows from pneumatics and threw a symbolic coffin to her door.
Posted: May 5th, 2017 under Human Rights, YABLOKO against Corruption.