"The 9th of May is the day of independence and liberty"
Press release, 05.05.2017
Yabloko leaders and party activists laid wreaths and flowers at the Internal Flame and the Tomb of the Unknown Soldier by the Kremlin Walls. Members of Yabloko's Federal Political Committee Alexei Arbatov, Sergei Mitrokhin,Grigory Yavlinsky and party Deputy Chair Nikolai Rybakov also participated in this anti-war memorial action.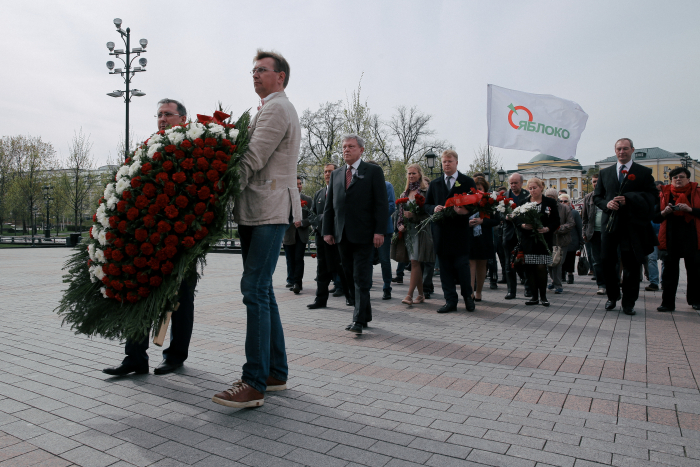 Grigory Yavlinsky, Chair of Yabloko's Federal Political Committee:
"The 9th of May is the day of independence and liberty. People of our country paid an incredible price of 27 million lives for the right to be ourselves, for the right to live in our own country, for the right to live according to our cultural standards, for the right to have the name of Russia's citizens with pride. Of course, it is the day of great grief over those who did not live to see the victory. We bow our heads before those who never came back."
Alexei Arbatov, member of the Russian Academy of Sciences, member of Yabloko's Federal Political Committee:
"But for all that the heroization of was took place, our generation still realised that a war is a great disaster. All our generation and our parents had hope that there would be no more wars and that we must do everything in order to prevent it. Unfortunately, the frame of mind of the society changed. And patriotic upbringing is not aimed at the preservation of peace but at quite aggressive slogans."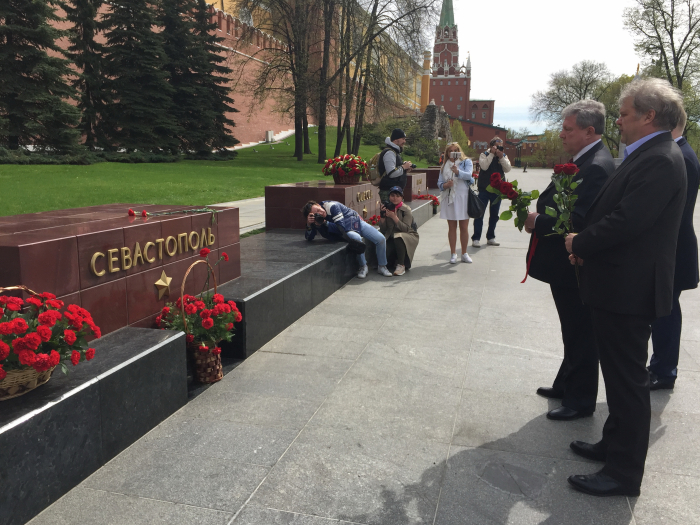 Posted: May 6th, 2017 under History, Human Rights.