Sergei Mitrokhin was detained during a protest action against Moscow housing renovation programme
Press release, 28.06.2017
Moscow Yabloko Chair Sergei Mitrokhin has been detained during a protest action against the bill on Moscow housing renovation programme by the Federation Council, the upper house of parliament. Today the senators are considering the bill after it has been passed by the State Duma.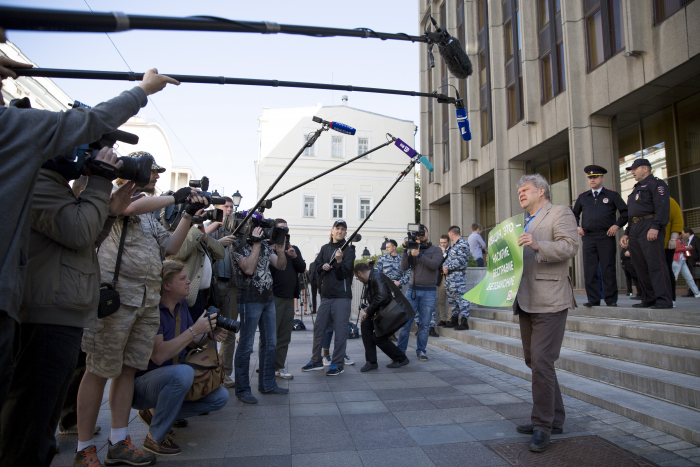 Federation Council Speaker Valentina Matviyenko came outside to talk to Sergei Mitrokhin and try to assure him that the bill was irreproachable from the legal point of view. She apparently made such a gesture to have an effect on the journalists who observed the protest action. However, after their conversation was over, police officers detained Sergei Mitrokhin.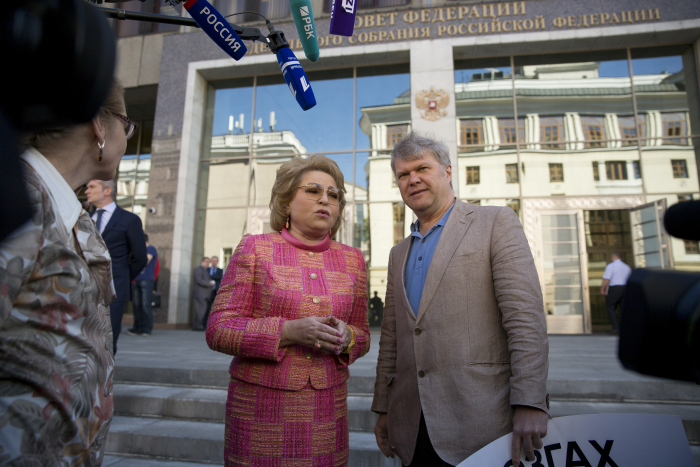 It was made clear beforehand that the authorities were not looking forward to a dialogue. Yabloko wanted to hold a picket of ten people outside the Federation Council but the prefecture of the central administrative district refused to authorise the action. Thus, the activists had to conduct one-person pickets.
This is already the fourth time Sergei Mitrokhin was detained during protest actions against the renovation programme. Yabloko strongly criticizes the government's "housing renovation programme", which gives the city authorities the exclusive rights to demolish five-story buildings. Moscow City Hall plans to demolish about 8,000 five-story apartment buildings in Moscow and resettle 1,6 million residents.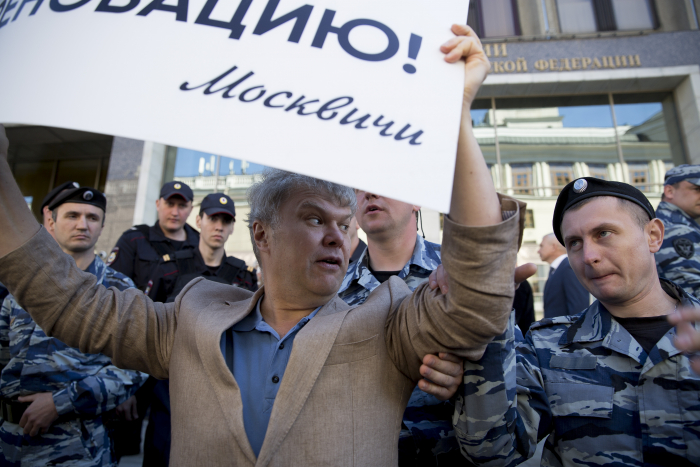 Earlier, on May 14 and 28, large-scale permitted actions against the "renovation" project took place in Moscow. The actions were supported by Yabloko.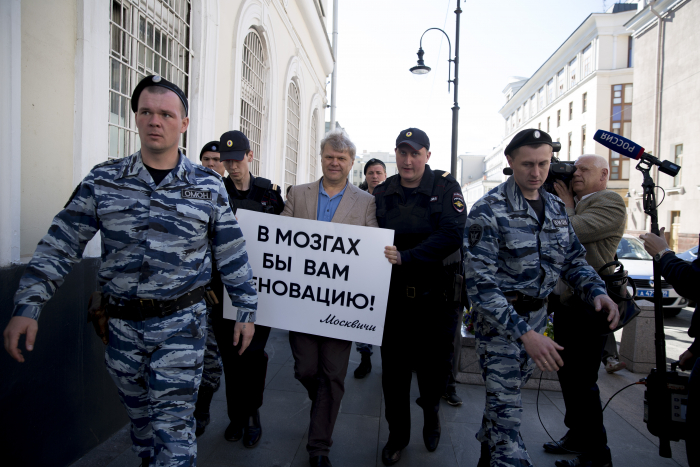 Posted: June 28th, 2017 under YABLOKO against Corruption.