Ryazan branch of Yabloko to open an exhibition dedicated to 80th anniversary of the Great Terror and 100th anniversary of the revolution
Press release, 18.12.2017
On December 19, the Ryazan branch of Yabloko will open an exhibition dedicated to 80th anniversary of the Great Terror of 1937. According to the organizers of the exhibition, the tragedy of soviet repressions is rooted in developments of the October revolution on 1917.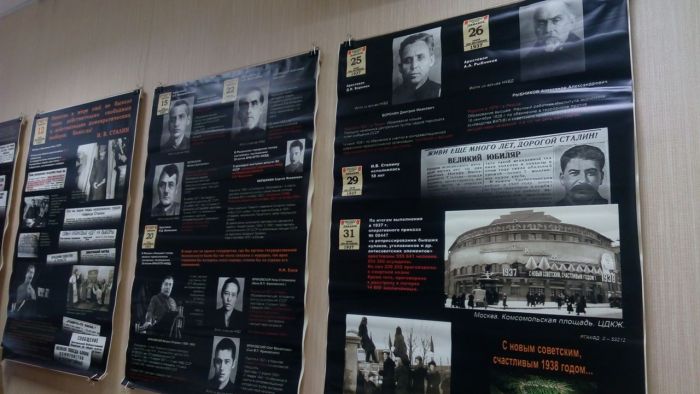 One of the organizers, photographic artist Nikolai Sereda and historian Andrei Blinushov will make a speech at the opnening of the exhibition.
Newspaper articles of 1937, archive documents, photographs and other historical materials will be exhibited
"We revived the year of 1937 which embraced many inconsistent events – 100th anniversary of poet Alexander Pushkin's death and fabricated legal lynching, the Soviet Census and even more horrible legal lynching, the first general election and the Great Terror. The year of 1937 was a very difficult period of history, and the tragedy scale is unprecedented," the organizers of the exhibition say.
The exhibition was organised with the support of the human rights group Memorial.
Posted: December 19th, 2017 under History.