Rostov branch of YABLOKO spoke out against Russia's military activity in Syria
Press release, 21.11.2016
Chair of the Rostov-on-Don Yabloko Youth Andrei Sklyarov, YABLOKO party members, and representatives of other opposition groups conducted a picket against Russia's military activity in Syria.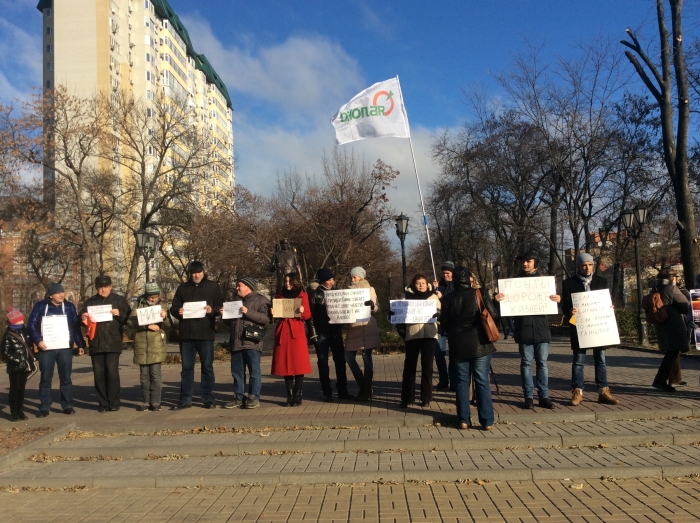 "The aim of the action is the show the there are people in Russia who disapprove of [Russia's] aggression upon the civilians in Syria," Sklyarov noted.
About 30 people participated in the protest action. They held the placards which read "No war in Syria!", "There is no money for medicine, education, pensions. There is money for war".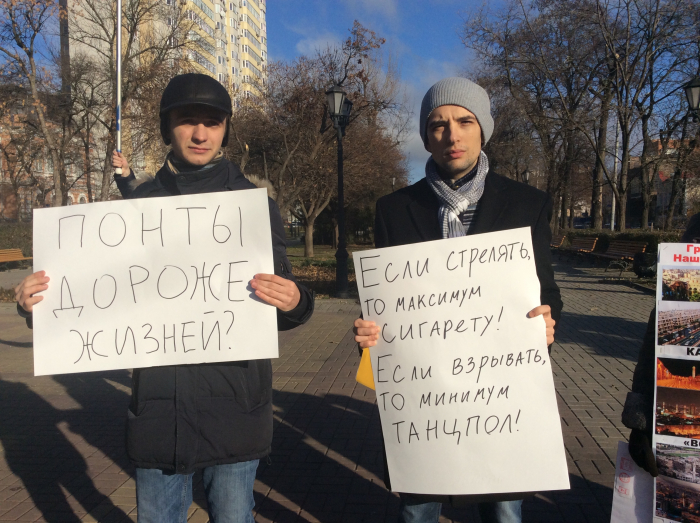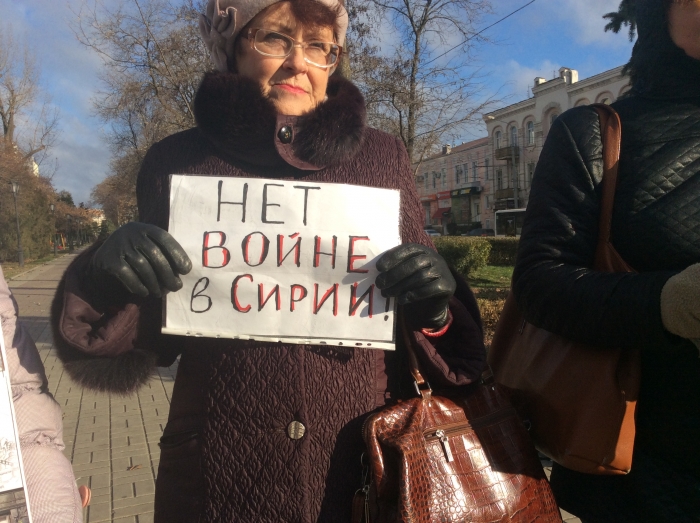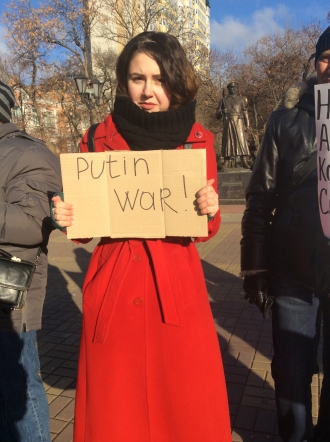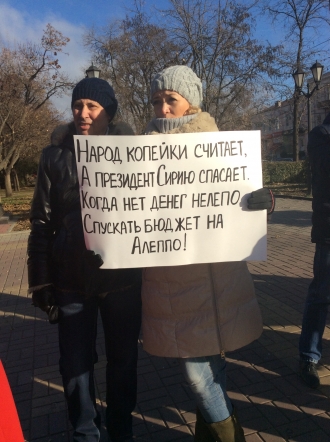 Posted: November 22nd, 2016 under Human Rights, Street Actions, Yabloko Youth.