Voronezh branch of YABLOKO participated in a rally against Russia's military activity in Syria
Press release, 21.11.2016
On November 20, a rally against Russia's military activity in Syria took place in the city of Voronezh. The regional branches of YABLOKO and PARNAS conducted the protest action.

About 50 people participated in the rally. The protesters spoke out against financing Russia's military operations and called to spend the budgetary funds on education, healthcare and culture instead.
"It seems that when our country entered this war its main aim was an attempt to escape international isolation, to show that we are able to address some alleged problems together with the West. The attempt totally failed. It resulted into nothing but resistance between Russia and the USA in Syria," Deputy Chair of Voronezh YABLOKO Victor Khlebostroyev noted.
"Russia's government should devote more attention to the domestic problems rather than foreign policy. We do not need wars, we need domestic development," Voronezh YABLOKO Bureau member Konstantin Dimitriyev commented.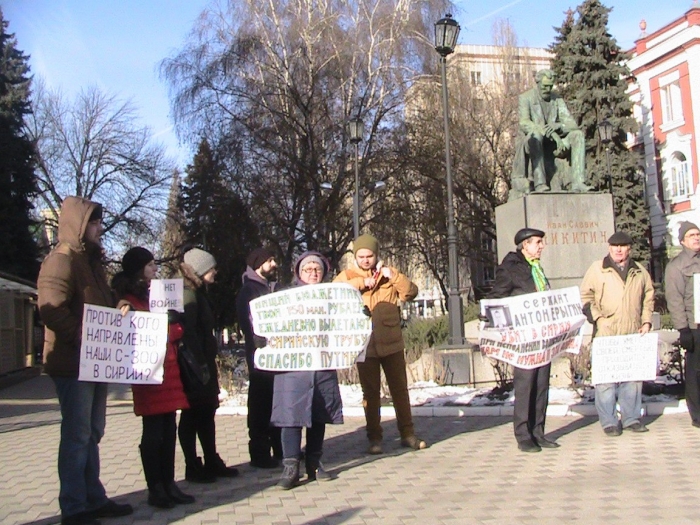 Posted: November 22nd, 2016 under Human Rights, Street Actions.