Novgorod branch of Yabloko handed out books on National Libraries Day
Press release, 29.05.2017
On 27 May, The National Libraries Day, the activists of the Novgorod branch of Yabloko handed out books, which they had been collecting in the party office.

According to Deputy Chair of the regional branch Oleg Rodin, the residents were exited about the action.
"We handed out the majority of books within an hour. With this action we wanted to remind everyone about the important role which books play in personality development," he commented.
On the whole, Yabloko activists handed out over 600 books.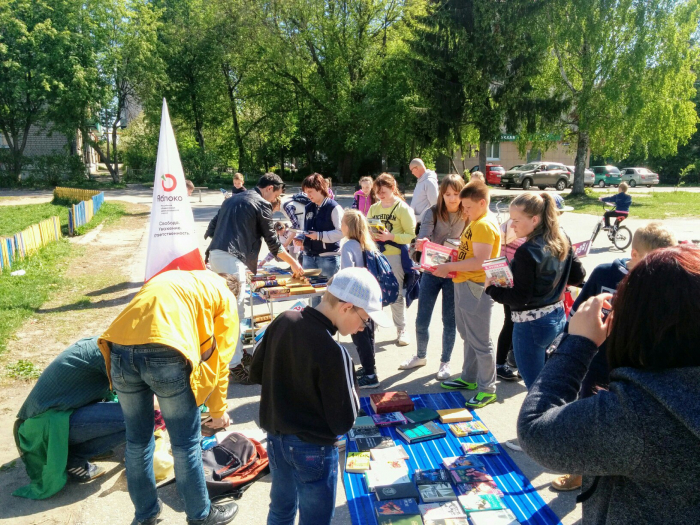 Posted: May 29th, 2017 under Education and Science.