Nikolai Rybakov meets party activists in Novgorod
Press release, 13.12.2016
On December 13, YABLOKO Deputy Chair Nikolai Rybakov visited the city of Novgorod to hold a meeting with Chair of the regional party branch and activists.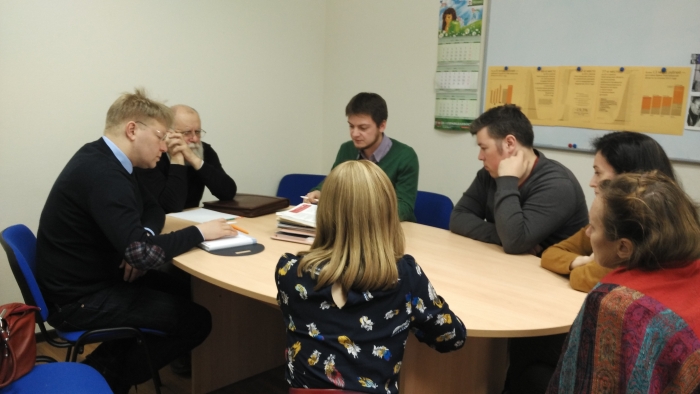 YABLOKO's activists discussed the results of the election campaign. [Regional authorities] put various obstacles in YABLOKO's way during the campaign. Initially, the Novgorod Electoral Commission refused to register YABLOKO's list of candidates under far-fetched grounds. YABLOKO failed to enter the regional parliament due to election fraud. At the moment the regional party branch is challenging the election results in court.
Nikolai Rybakov and the activists also discussed further plans.
Posted: December 14th, 2016 under Elections, Regional and Local Elections, Regional and Local Elections 2016.