Moscow YABLOKO conducts picketing in support of the Constitution by Presidential Administration
Press release, 12.12.2016
On December 12, the Constitution Day, Chair of the Moscow YABLOKO branch Sergei Mitrokhin conducted a one-person picket in support of the Constitution by the Presidential Administration.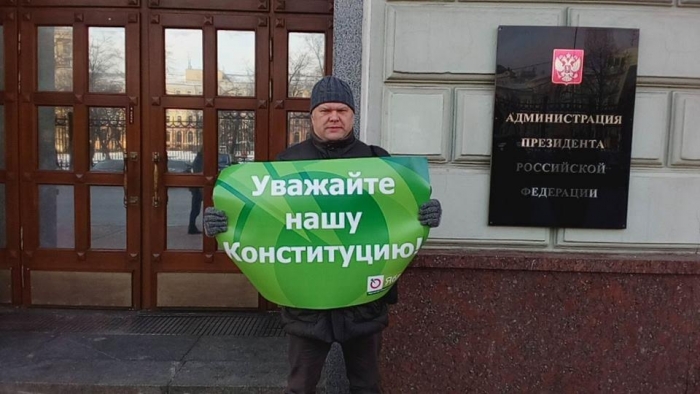 The street action in support of the fundamental law also took place by the upper and lower houses of the parliament. The activists including Deputy Chair of Moscow YABLOKO Grigory Semyonov participated in the picket.
The participants of the action held placards which said "Respect our Constitution!". The aim of the action was to demonstrate that almost all the articles of the Constitution referring to the rights and freedoms of citizens are violated and turned inside out.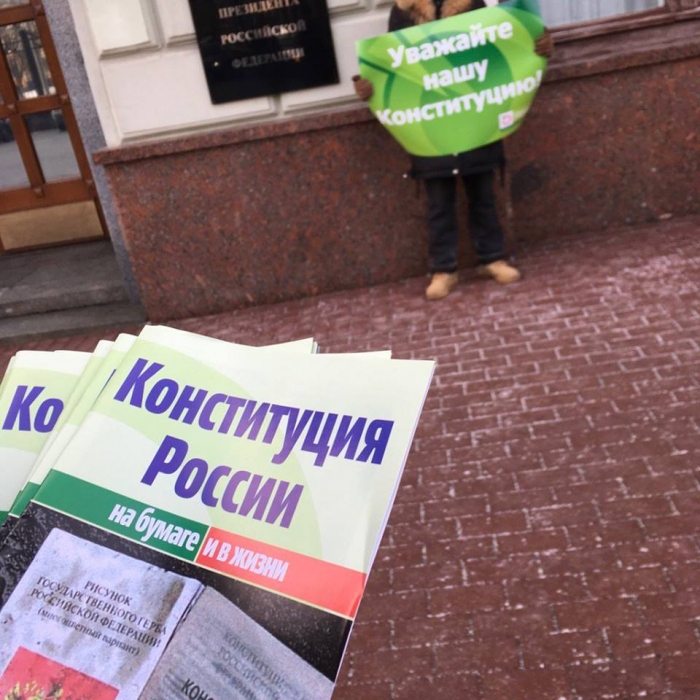 "During Putin's terms in office our fundamental law has been violated all over beginning from the very first lines. This way, Article 1 says that "The Russian Federation – Russia is a democratic federal law-bound State with a republican form of government". Actually, in my point of view, Russia is an authoritarian unitary oligarchic state with a super-presidential form of government," Mitrokhin noted.
The regional branch of the party planned to conduct a rally in support of the Constitution. However, the city authorities denied permission to hold the action pleading preparation for Christmas holidays.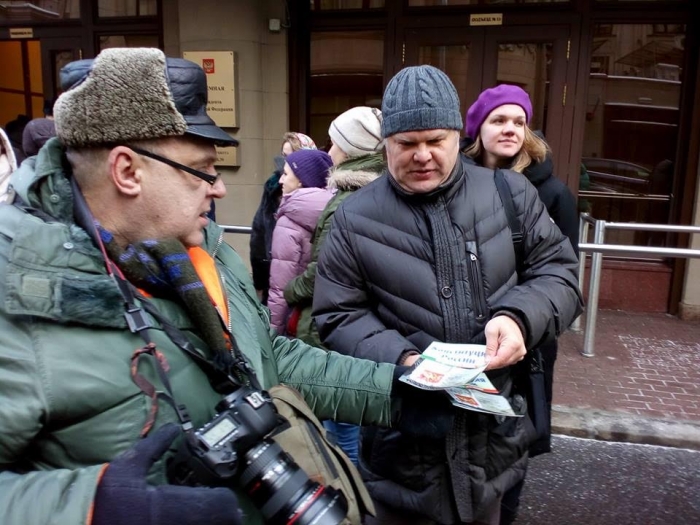 Posted: December 14th, 2016 under Human Rights.