Lev Ponomaryov: Only a broad democratic movement united around YABLOKO can save the country
Press release, 14.09.2016
On September 14, head of YABLOKO federal list of candidates Grigory Yavlinsly thanked the election representatives of the party for their support.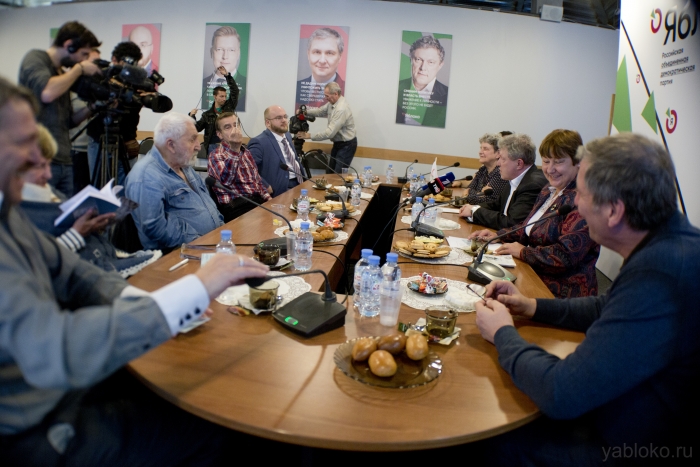 Head of the Moscow Helsinki Group Lyudmila Alexeyeva, renowned actor Oleg Basilashvili, political scientist Tatiana Vorozheikina, academician Yuri Ryzhov, famous writer Vladimir Voinovich, politician Leonid Gozman, human rights defender Lev Ponomaryov, writer and human rights defender Alexei Simonov, economist Yevgeny Gontmakher, editor-in-chief of Novaya Gazeta newspaper Dmitry Muratov, poet Igor Irtenyev, scientist Alexander Belavin, director Grigory Amanuel and Journalist Lydia Grafova became YABLOKO's election representatives.
Grigory Yavlinsky explained that the government aimed at lowering the voters turnout. "If few people come to vote, it mean all the rest are satisfied with the situation," he said.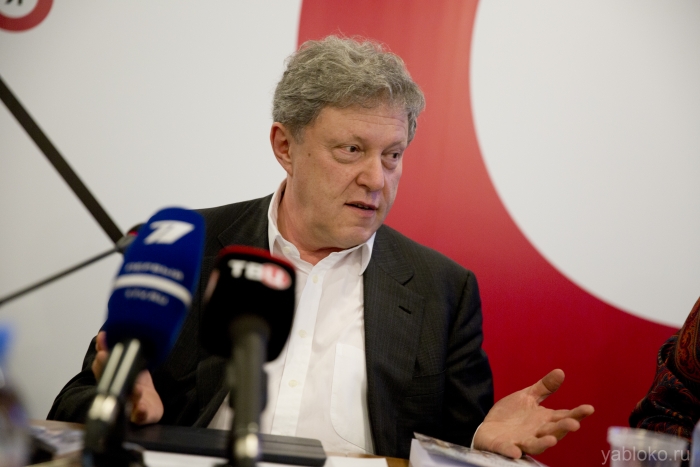 However, Yavlinsky stressed the importance of the forthcoming elections. "This election is a road junction because we think that the political and economic situation in the country will continue to deteriorate rapidly. At the same time, if the result of voting shows that there are millions of people who disapprove of this policy then we have more hope that the situation will improve or its negative development will stop. This is the essence of our campaign," he said.
Grigory Yavlinsky noted that tennis player Yevgeny Kafelnikova, TV presenter Alexander Arkhangelsky, singers Yuli Kim, Andrei Makarevich, Alexander Gorodnitsky were supporting  YABLOKO at the elections as well. He reminded that Alexander Sokurov, a renowned film director, headed the party list of candidates in St. Petersburg.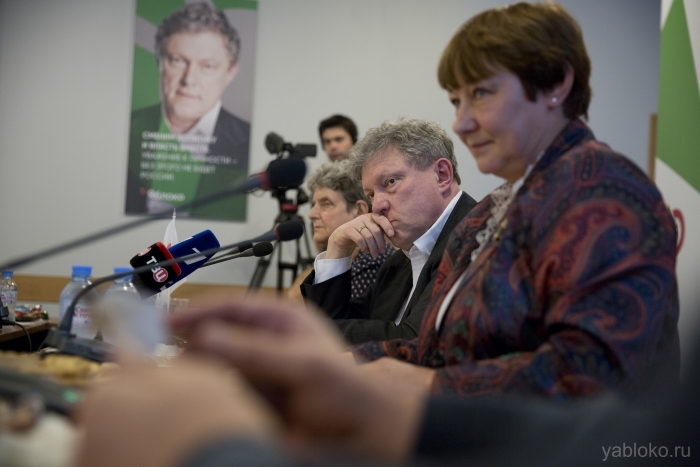 Yevgeny Gontmakher said that he approved of YABLOKO's stance on the European course for Russia.
According to Alexei Smirnov, the main problem for today is to make the indifferent and sleepy voters move. "I was glad to accept YABLOKO's invitation because the party helped me the overcome the feeling of helplessness," Alexei Smironov noted.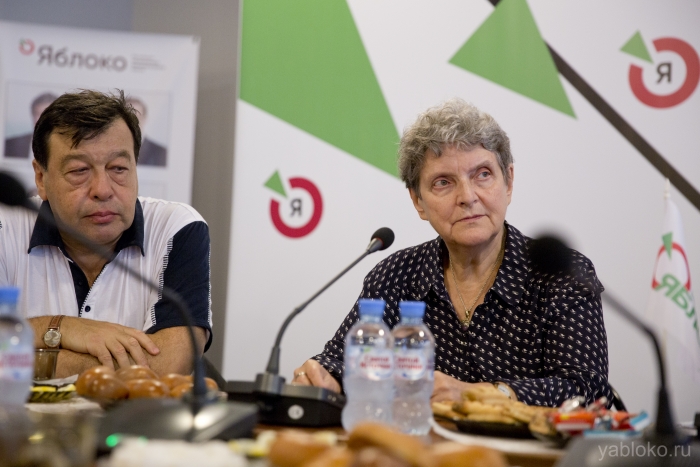 Lev Ponomaryov said that he had struggled for an alliance of democrats for 25 years.
"Now people are ready for a union. And YABLOKO stood out against the background of other liberal structures. YABLOKO is the only party which puts the rights of an ordinary person in the first place. Our country has no perspective at the moment but YABLOKO has it. YABLOKO takes up great responsibility – to justify the confidence of voters. I think that only a broad democratic movement consolidated round YABLOKO can save the country," concluded the human rights defender.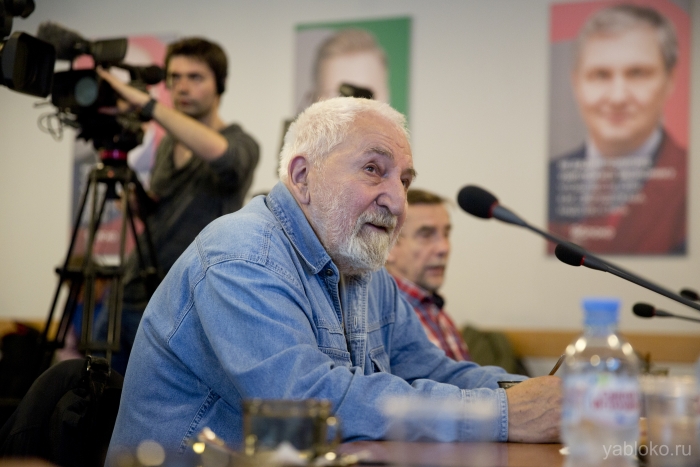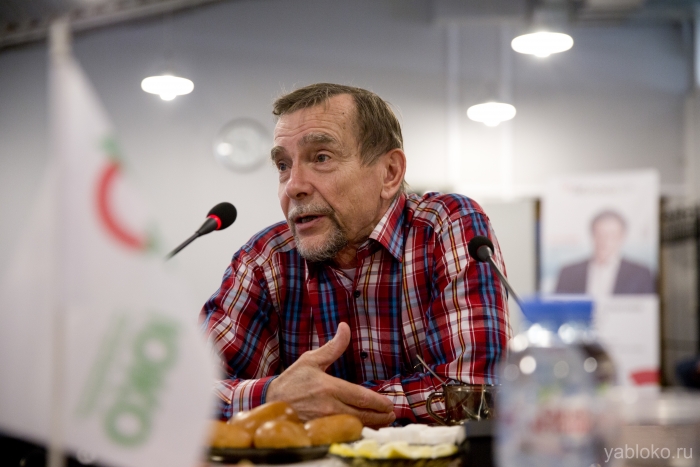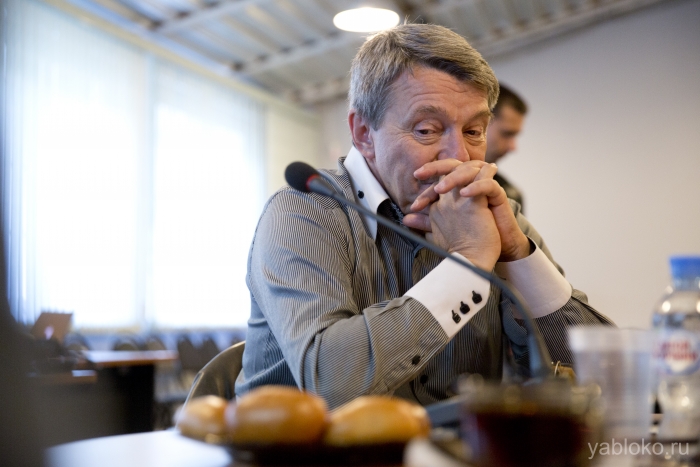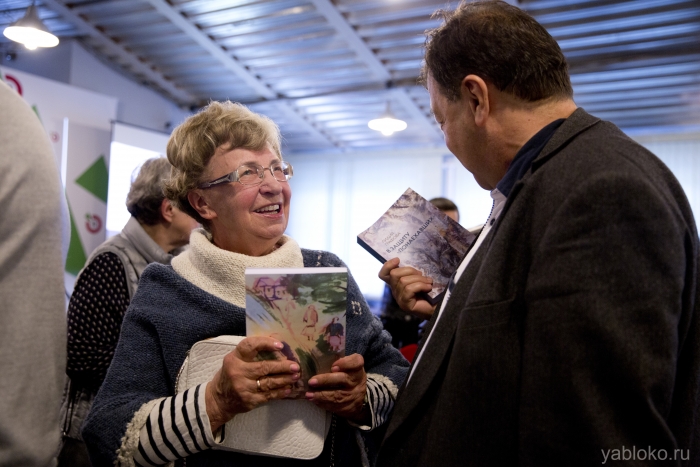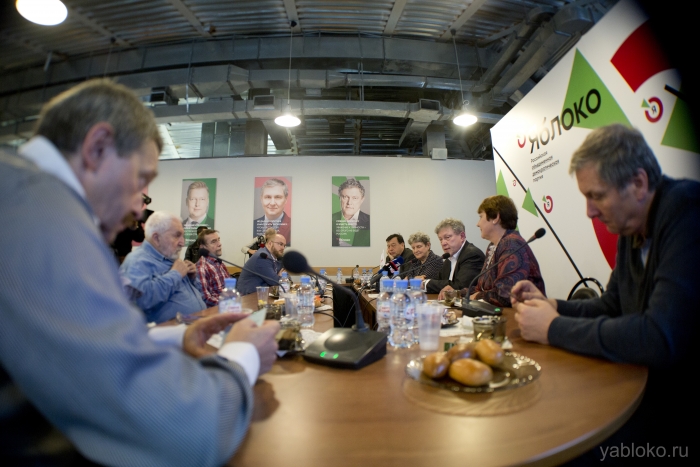 Posted: September 16th, 2016 under Elections, State Duma Elections, State Duma Elections 2016.