Gender faction holds picketing for equal rights and opportunities for men and women
Press release, 09.03.2017
On March 8th, the International Women's Day, YABLOKO's Gender faction held a picket for equal rights and opportunities for men and women. Chair of the Gender faction Galina Mikhaleva, Chair of the Moscow branch of YABLOKO Sergei Mitrokhin and Chair of Moscow YABLOKO Youth Nikolai Kavkazsky participated in the action.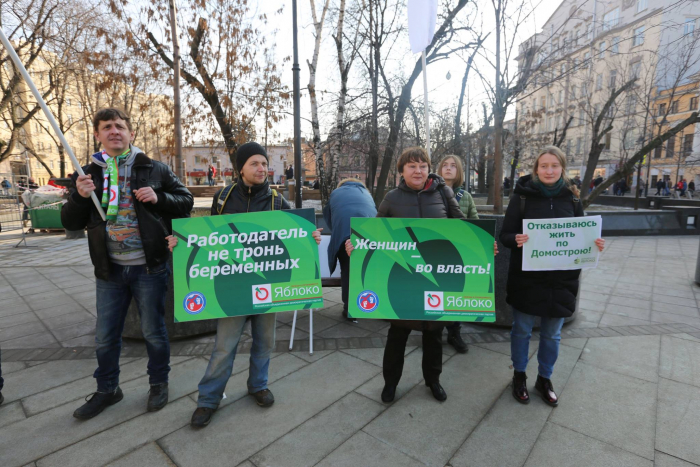 This year the city hall refused to sanction a rally which the Gender faction holds annually, therefore the activists decided to conduct a picket.
"Every year on the 8th of March we conduct an action to remind everyone that this day commemorates the movement for women's rights. Discrimination of women in all the spheres of life, from labour to family, only aggravates as evidenced by the latest laws – limiting reproductive rights and decriminalising domestic violence," Mikhaleva said.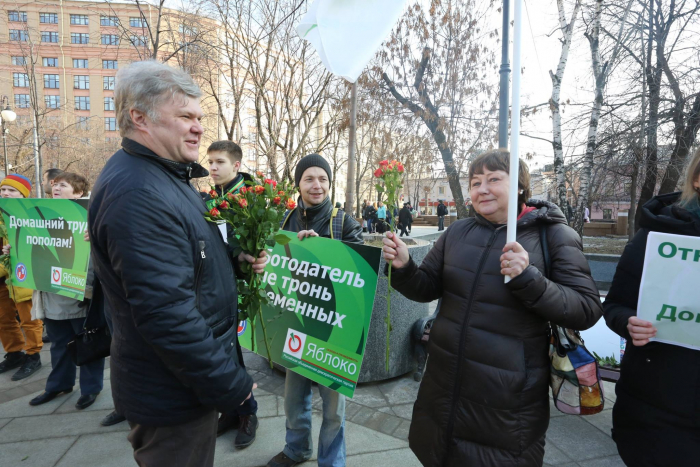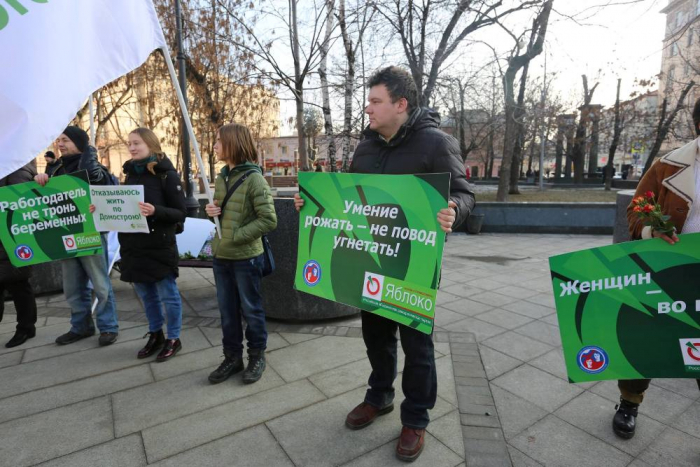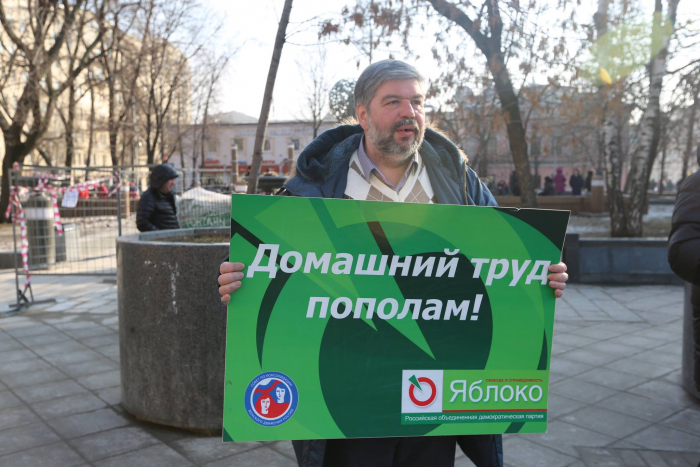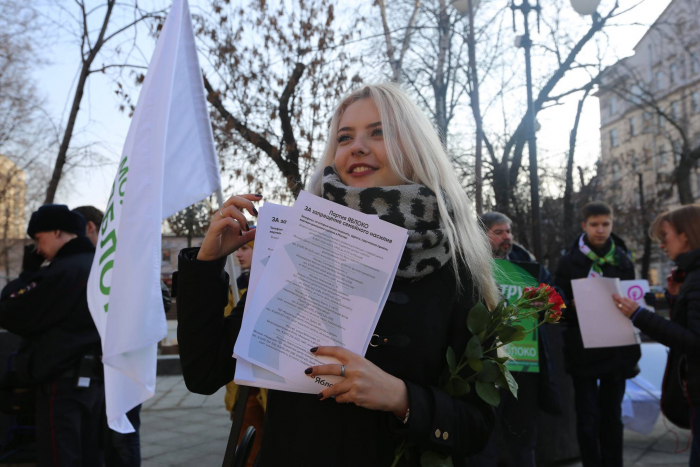 Posted: March 11th, 2017 under Gender Faction, Human Rights.