Gender faction agreed on cooperation with "No to Violence" project
Press release, 17.02.2017
On February 17, Chair of YABLOKO's Gender faction Galina Mikhaleva and Deputy Chair of the faction Olga Radayeva had a meeting with head of the "No to Violence" project Anna Rivina and discussed the issues of further cooperation.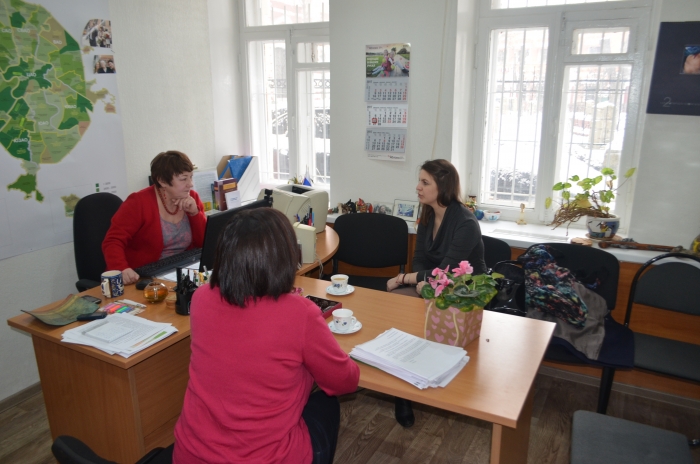 YABLOKO representatives showed Anna Rivina the statement of the party Bureau on decriminalization of domestic violence and told her about the activities of the faction. Anna Rivina spoke about the project aimed at providing victims of domestic violence with information about crisis centres in different regions of Russia. At the moment the project is looking for volunteers.
The participants agreed to cooperate on a number of issues: to hold lectures within YABLOKO's Gender School, exchange information and carry out projects in support of violence victims.
Earlier Anna Rivina and Galina Mikhaleva discussed women's demonstrations abroad, women's right in Russia and the law on decriminalization pf domestic violence on the air of the Alternativa programme on YABLOKO TV.
Posted: February 19th, 2017 under Gender Faction, Human Rights.