You can meet YABLOKO campaign minibuses on the streets of Moscow
Press release, 30.08.2016
On 31 August, YABLOKO's volunteers will go through Moscow by special campaign minibuses.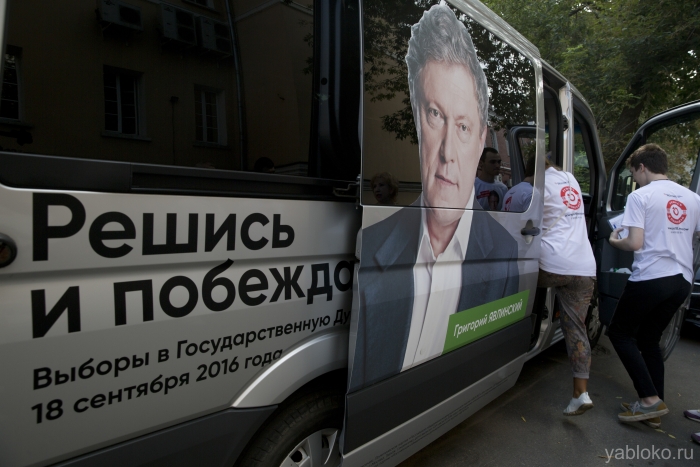 The activists will distribute campaigning leaflets and tell the Muscovites about YABLOKO.
YABLOKO Chair Emilia Slabunova will address the volunteers with a speech before the start of the action.
The action begins at 03.00 p.m. near Novokuznetskaya metro station.
Posted: August 31st, 2016 under Elections, State Duma Elections 2016.