Yavlinsky's campaign headquarters organised a meeting with election monitoring groups
Press release, 24.01.2018
Grigory Yavlinsky's campaign headquarters conducted a meeting with representatives of election monitoring organisations. The representatives of "Golos", "Sonara", "Grazhdanin Nablyudatel" and Yabloko leaders Emilia Slabunova and Nikolai Rybakov discussed the signature collecting procedure and monitoring at the forthcoming presidential election.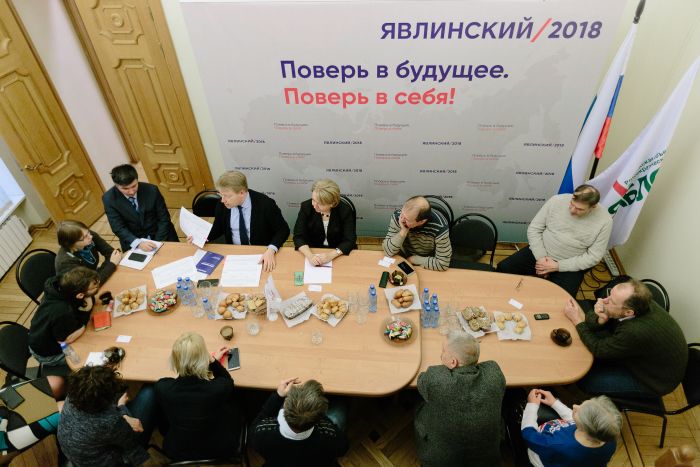 According to Nikolai Rybakov, Yabloko has collected 160,000 signatures in favour of Yavlinsky's nomination to the post of President. 115,000 signatures have already been checked and prepared for the transfer to the Central Electoral Commission.

"We realise that they will pay special attention to our signatures, therefore we are checking them carefully. We even invited professional graphologists," Yabloko Chair Emilia Slabunova said.
The participants of the meeting also discussed election monitoring. Co-Chair of "Golos" Andrei Buzin said that all the resources of the organisation were open for Yabloko.
Grigory Tolkachev, a representative of "Grazhdanin Nablyudatel", stressed the necessity of coordination between the party and independent election observers. "This corporation must be transparent and open," he said.
Emilia Slabunova assured him that the party "will take part in coordination of the [monitoring] process".
In conclusion, the participants of the discussion agreed on comprehensive cooperation.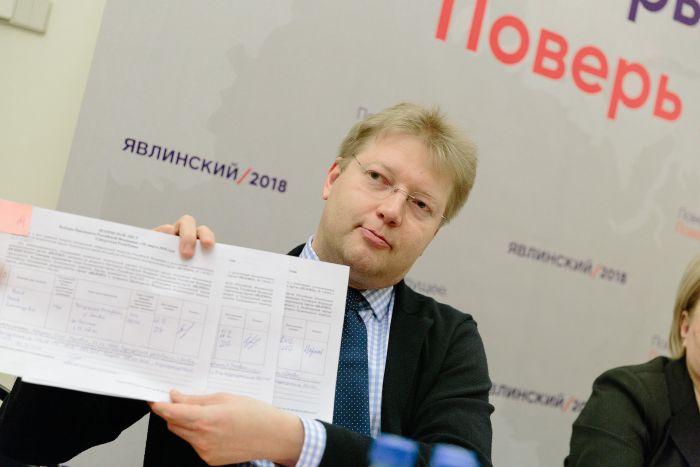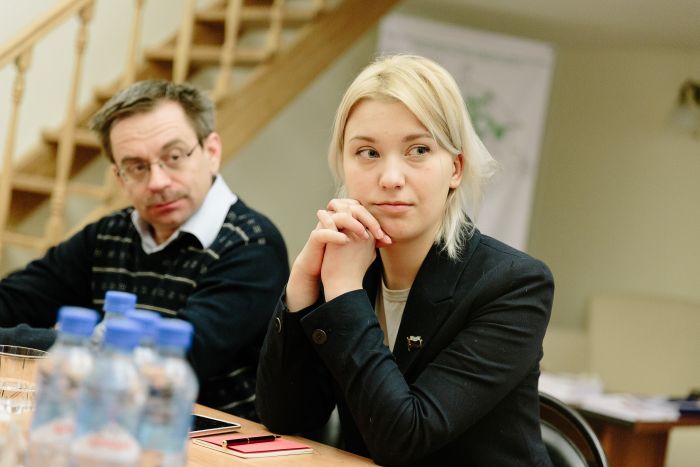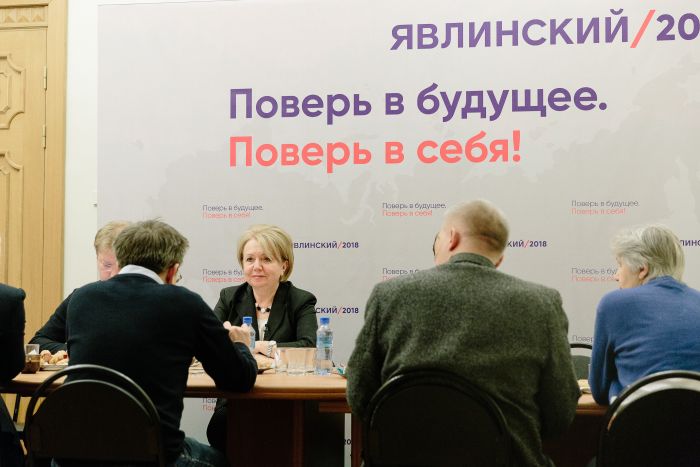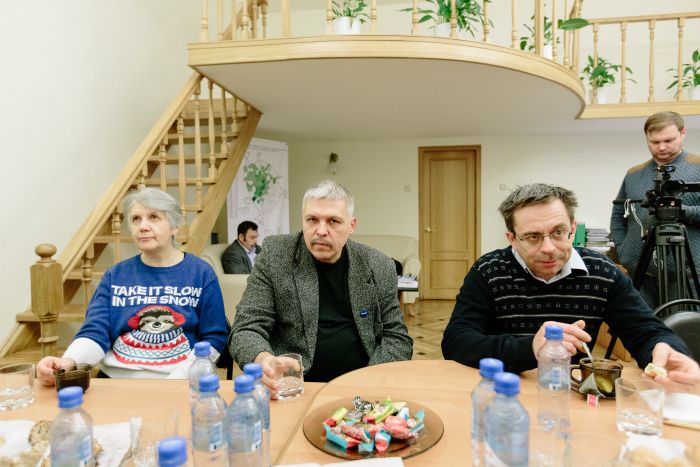 Posted: January 25th, 2018 under Presidential elections 2018.