"Yablokov defeated death because thousands of people carry on his vision"
Press release, 13.01.2017
A farewell ceremony for Alexei Yablokov, leader of the Green Russia faction of the party, an outstanding scientist and politician, was held in Moscow. The civil funeral took place at the ceremonial hall of the Russian Academy of Sciences. Alexei Yablokov had been a corresponding member of the Academy of Sciences for many years. Hundreds of people from different cities of Russia arrived in Moscow to pay their last respects to the environmental scientist.


It is an irreparable loss for the biological science, Andrei Vasilyev, head of Institute of Development Biology of the Russian Academy of Sciences, said. "Yablokov founded the school of scientists, he promoted the ideas of development and Darwinism, his books became the desk companions of modern scientists, present-day students read his textbooks," he noted.
Academicians Dmitry Pavlov and Vyacheslav Rozhnov, corresponding member of the Russian Academy of Sciences Evgeny Kriksunova and other prominent scientists spoke about Alexei Yablokov's contribution to the basic science.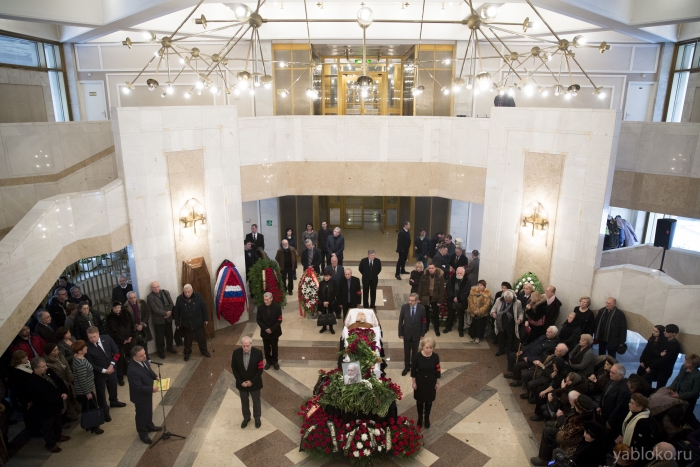 Grigory Yavlinsky, Chair of YABLOKO Political Committee, stressed that "Russian politics never new a more unique and rare person" than Alexei Yablokov. "He was not only the person who was fond of science, who expressed his civil stance, but he was the person who gave nearly all his energy, all his health, all of himself to protect us," Yavlinsky said. The unique thing about him was that in contrast to his colleagues in the scientific world he realised the importance of participation in politics.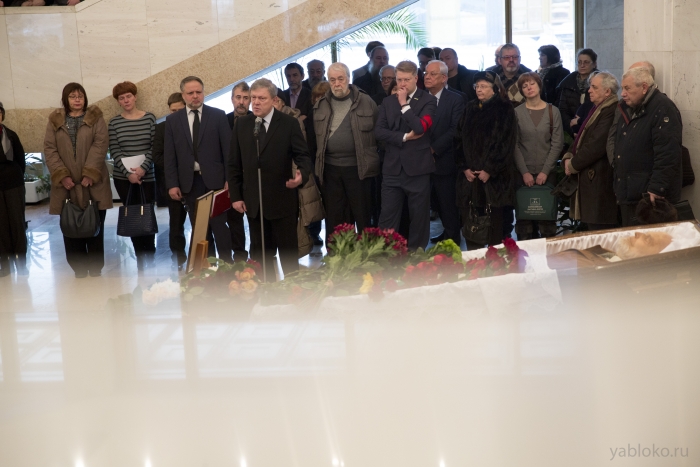 Emilia Slabunova, YABLOKO Chair, said that politics had lost a very honest and brave person, a leader, a very strong person. "Scientists say that this world is the way it is because it operates through some fundamental constants – pi charter, Planck's constant and other. Human world remains human because it has such fundamental personalities who are ready to selflessly serve the ideals of truth, the good, freedom, honesty, justice," Slabunova noted.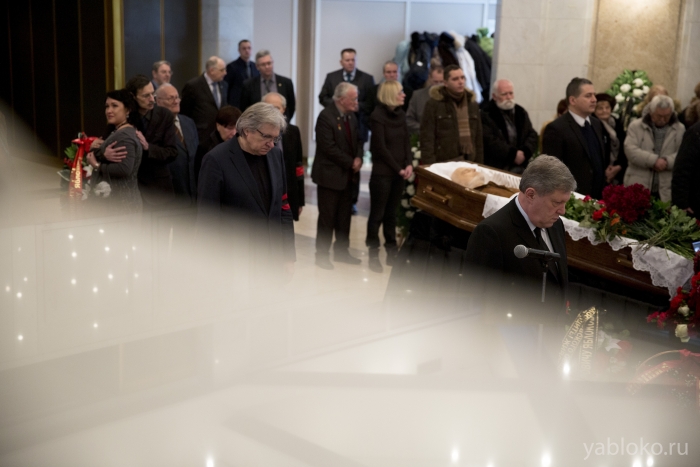 Sergei Mitrokhin, Chair of the Moscow YABLOKO, called Alexei Yavlokov "a person who defended the honour of Russia's intellectuals by his own example". The politician stressed that Yablokov "had high moral standards, all-consuming love and respect for people".
Igor Chestin, head of the Wildlife of Russia Foundation noted that "we are saying goodbye to the winner who empowered the environmental movement". "Yablokov defeated death because thousands of people carry on his vision," the scientist said.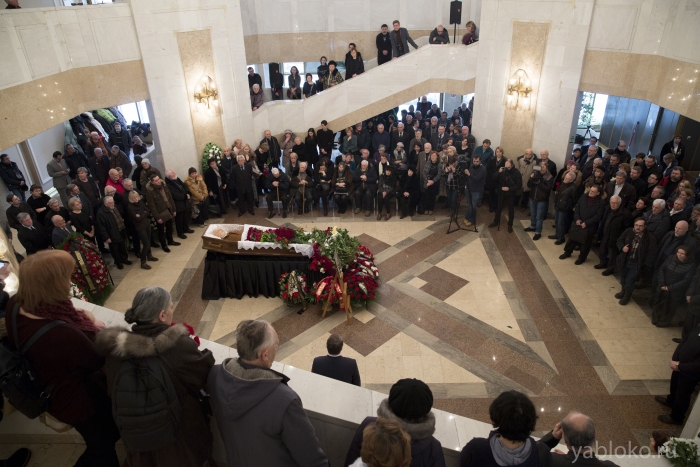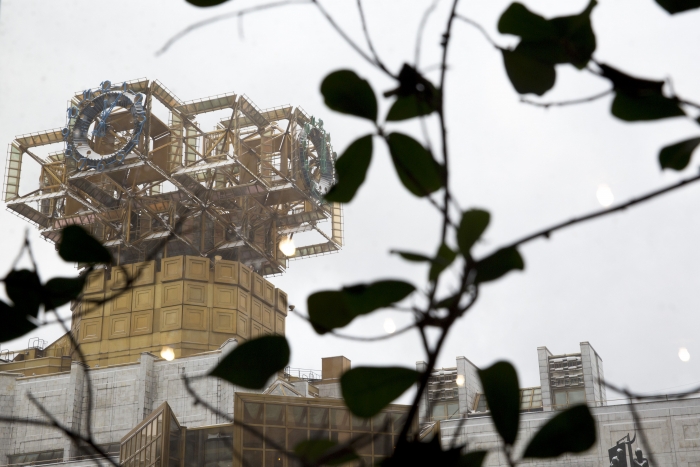 Posted: January 16th, 2017 under Environmental Policies, Protection of Environment.