Yabloko wished the President of Russia an early retirement at the action on Putin's birthday
Press Release, 8.10.2018
On 7 October, on the birthday of Russian President Vladimir Putin, the Chelyabinsk branch of Yabloko organised a flash mob "For the Raising of…" in the city.
The name of the action is connected with the recent law on raising the retirement age, which was adopted by both the chambers of the Russian parliament – the State Duma and the Federation Council – and was signed by the President of Russia. Yabloko activists asked the flash mob participants to sign greeting cards for the President and write their ideas of "raising it" on balloons.
"Recently, we have been witnessing an alarming trend for raising of [everything negatively affecting the living standards of people] – raising the retirement age, the VAT rate, excise taxes on gasoline…," said Yaroslav Shcherbakov, Chairman of the Chelyabinsk branch of Yabloko, before the action. "President Putin is the main initiator of these 'raisings'."
Shcherbakov reminds that the Yabloko party has always come up with initiatives to increase things of a different kind, for example, to raise the living standards of Russian citizens and social responsibility of the authorities.
The most popular wish of the President in more than 70 greeting cards signed by Chelyabinsk city dwellers was the earliest retirement for Vladimir Putin from his post. All the greeting cards were sent to the Kremlin.
Along with the collection of greetings, Yabloko activists and residents of the city recalled empty promises and hopes connected with the results of the presidential elections.
The participants of the actions wrote Vladimir Putin's pre-election promises on balloons and launched them into the sky. "There turned out that citizens had only a few hopes, and this is the result of today's policies of the President. People have long been hoping for nothing good, and they don't believe the authorities. So, it is easier to live without a disappointment in the heart," says Yaroslav Shcherbakov, head of the Chelyabinsk Yabloko.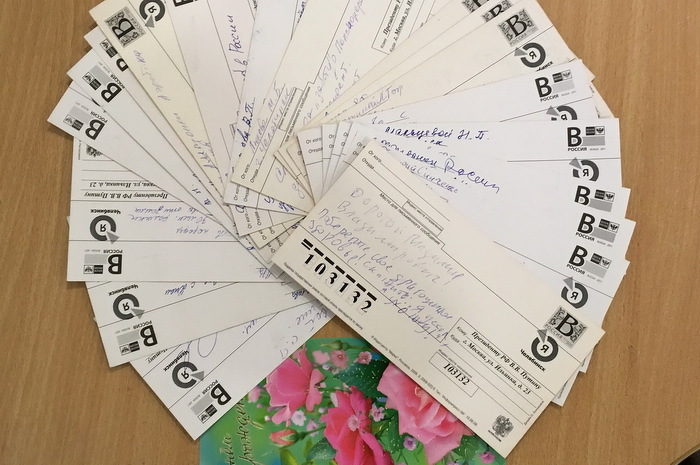 Posted: October 9th, 2018 under Street Actions.