Yabloko to participate in Returning the Names memorial action
Press release, 18.10.2018
On 29 October, the eve of the Day of Remembrance of Victims of Political Reprisals, leaders and activists of the Yabloko party will take part in the Returning the Names memorial action. They will pay tribute to the victims of Joseph Stalin's reprisals by the Solovetsky stone.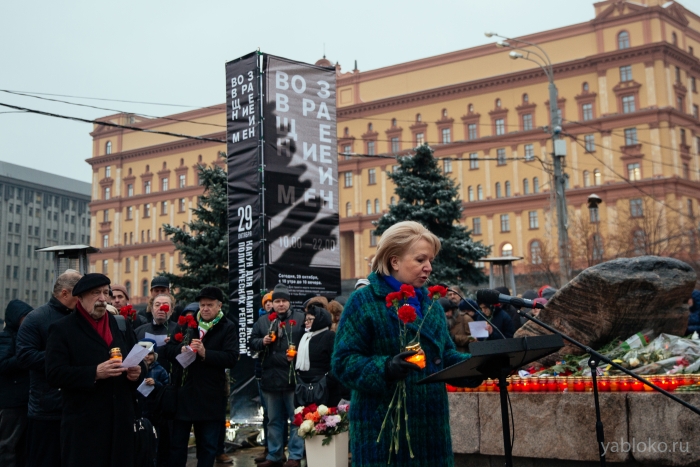 Participants of the action, one after another, will read out the names of people executed in Moscow in the years of the Great Terror. In 1937-1938, over 30,000 people were shot in Moscow.
Yabloko activists participate in the Returning the Names action every year.
Address: Lubyanka underground station, a public garden by the Solovetsky Stone.
Posted: October 18th, 2018 under Human Rights.