Yabloko to open a Centre for New Municipal Policy
Press release, 11.09.2017
Yabloko will open a Centre for New Municipal Policy, Yabloko Chair Emilia Slabunova said during a briefing on Monday. The Centre will coordinate the activity of Yabloko's large team of municipal deputies including those, who were elected in Moscow and other regions on 10th September.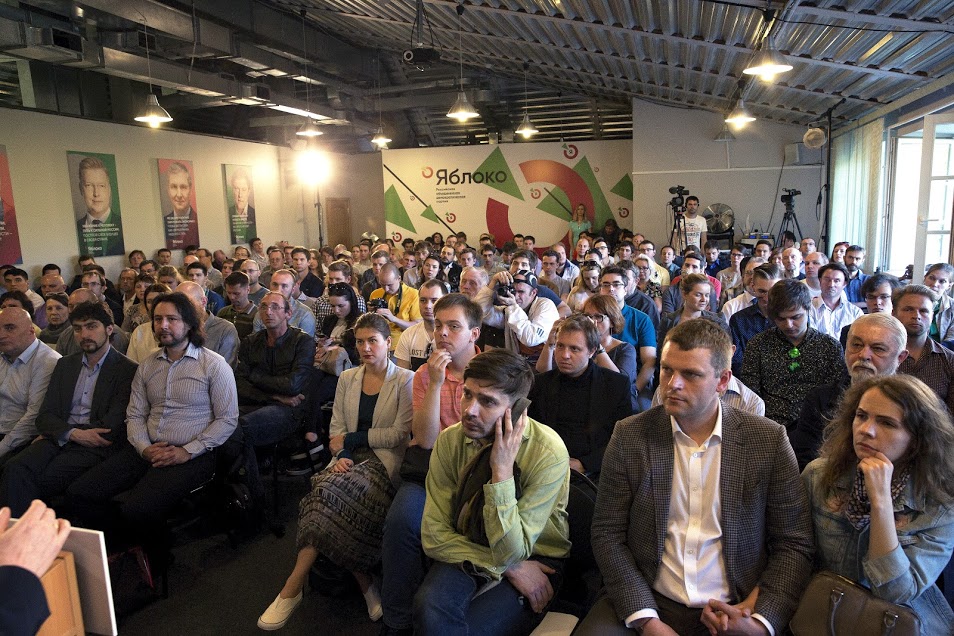 Yabloko's lists of candidates went through the electoral threshold in the Pskov, Moscow and Sakhalin Regions, Yabloko's candidates won in the electoral constituencies in the Krasnodar Territory, the Moscow, Pskov and Vologda Regions, the party received 180 mandates in 51 constituencies in the municipal elections in Moscow.
"The Centre will support the candidates, teach them, help them develop law-making initiatives, different municipal programmes and organise cooperation among them to share experience," Slabunova noted.
The first meeting of Moscow deputies, where they will discuss their first steps in the new status, will take place tomorrow.
The Centre will also support those candidates, who where not elected. "A lot of active candidates failed to win despite the fact that they worked very hard and enjoy high support of the residents. We will help them to prepare for the next elections and create real civil projects now," Rybakov explained.
Yabloko's big team of deputies will carry out a new municipal policy in Moscow, Slabunova said. This policy will be based on the Muscovites' opinion and their active involvement in decision making.
"A new municipal policy is the policy that will focus on the interests of the citizens not the officials," Emilia Slabunova stressed.
Posted: September 11th, 2017 under Elections, Local and Municipal Elections 2017.