YABLOKO to conduct a Youth Forum of Grigory Yavlinsky's election representatives
Press release, 01.02.2017
On Saturday, February 4, a forum of young election representatives of Grigory Yavlinsky, a candidate for President of Russia, "Election representatives 2018 – New YABLOKO/ Young People" will be held in Moscow.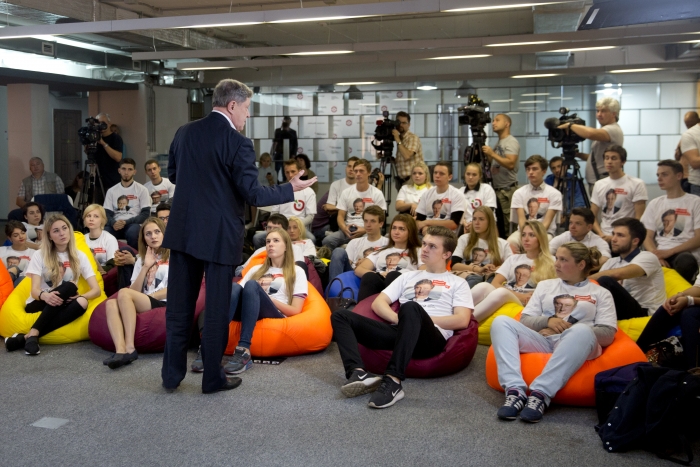 Activists and supporters of YABLOKO from all over the country will participate in the forum to discuss the format of young people's participation in Grigory Yavlinsky's presidential campaign.
The event starts at 11:00 a.m.
Programme of the Forum:
• Emilia Slabunova, YABLOKO Chair
New YABLOKO: what we can offer to young people
• Nikolai Rybakov, YABLOKO Deputy Chair
Opportunities for young politicians within YABLOKO. Participation of young party members and supporters in Grigory Yavlinsky's presidential campaign
• Galina Shirshina, elected Mayor of Petrozavodsk (2013-2015), adviser to YABLOKO Chair
A model of alternative governance
• Alexander Gnezdilov, Deputy Chair of YABLOKO
Social liberalism – the ideology of the 21st century
• Grigory Yavlinsky, a candidate for President of Russia, Chair of the Federal Political committee of the party
• Kirill Goncharov, member of the Regional Council of the Moscow branch of YABLOKO
Youth format of a modern electoral campaign
Discussion of the Declaration draft. Speeches of the participants of the Forum.
A candidate for President of Russia has the right to nominate up to 600 election representatives, the party, which nominated the candidate, can nominate 100 election representatives.
YABLOKO made a decision to nominate Grigory Yavlinsky as candidate for President of Russia at the party congress in February 2016. The party claims that Yavlinsky represents a real alternative to the incumbent President Vladimir Putin.
Grigory Yavlinsky participated in the presidential race three times. In 1996 he finished forth, in 2000 he finished third. He was withdrawn from the presidential race of 2012 on political grounds.
Yavlinsky's presidential platform is available on his personal website.
Accreditation by e-mail: press@mosyabloko.ru or telephone: (495) 780-30-19 (closes on February 3 at 16:00)
Posted: February 1st, 2017 under Elections, Presidential elections 2018.