YABLOKO signs cooperation agreement with the trade union of the Russian Academy of Sciences
Press release, 16.08.2016
Today,on 16 August, the YABLOKO party and the trade union of the Russian Academy of Sciences has signed a cooperation agreement. YABLOKO was represented by party Chair Emilia Slabunova and Chair of the Federal Political Committee Grigory Yavlinsky. Head of the trade union Victor Kalinushkin and his Deputy Galina Chucheva signed the agreement on behalf of their organisation.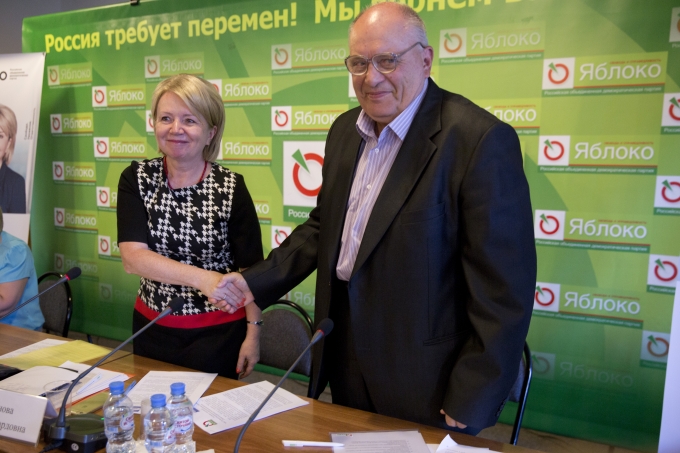 The agreement is aimed at supporting the fundamental science in Russia and increasing its funding. The party will consult the trade union experts and allow their representatives to make proposals to YABLOKO's legislative packages. In turn, the trade union will assist YABLOKO and support its initiatives.
"Brawn instead of brain" – this is the principle of the government concerning fundamental science," Emilia Slabunova described the situation with the Russian Academy of Sciences. According to YABLOKO Chair, Russian science budget in 2016 is 10 times less than defense expenditures.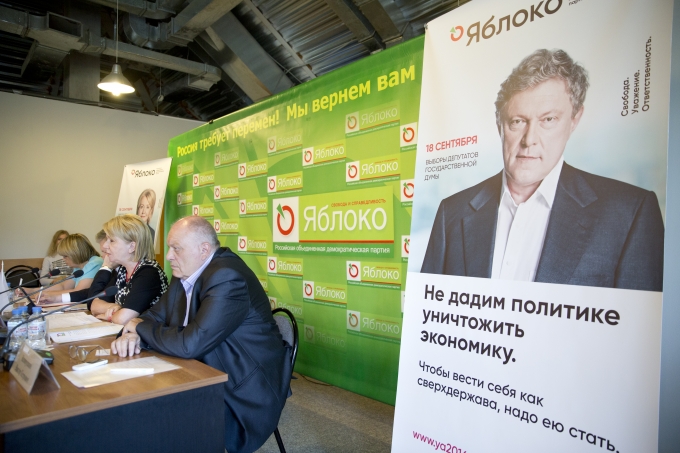 Grigory Yavlinsky called the recent reform due to which bureaucratic structures started claiming for direction of scientific research a true crackdown of the Russian Academy of Sciences.
According to Yavlinsky, autocratic regimes fall due to the fact that they systematically take wrong steps from a historical viewpoint. The reform of the Russian Academy of Sciences is one of such steps.
Victor Kalinushkin noted that basic science in Russia was experiencing serious difficulties in the last two years.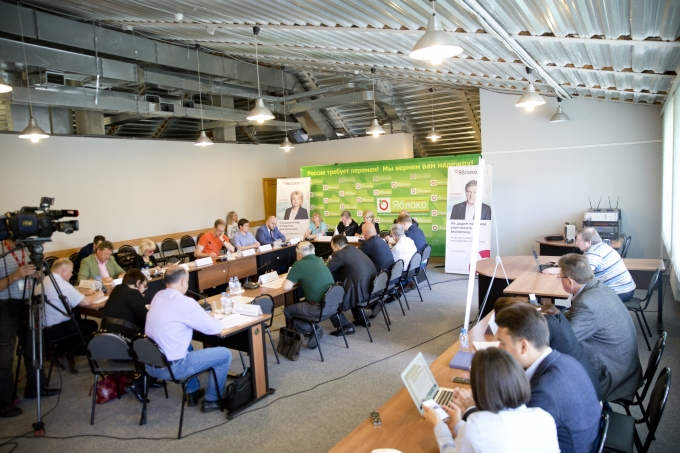 "We agree with YABLOKO almost on every issue. There is no need to sign an agreement to make sure that YABLOKO is going to support us. It is just a formal step," Kalinushkin said.
YABLOKO deputy Chairmen Alexander Gnezdilov and Nikolai Rybakov, Political Committee member Victor Sheinis, parliamentary candidates Angrei Zayakin, Yulia Galyamina and Igor Nikolayev also participated in the meeting.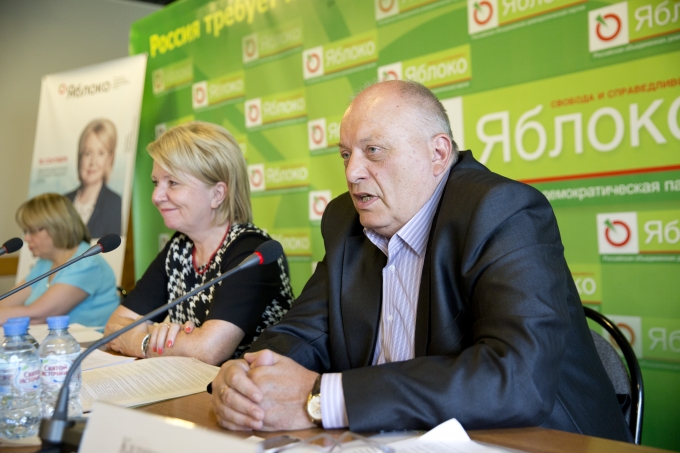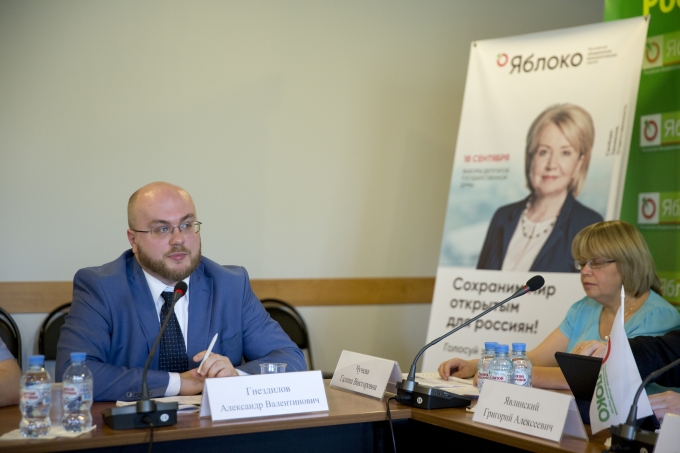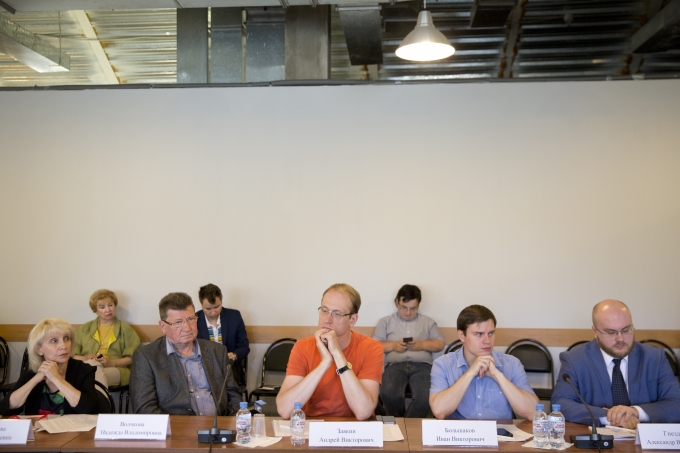 Posted: August 17th, 2016 under Education and Science, Elections, State Duma Elections 2016.