Yabloko protests against banning The Death of Stalin
Press release, 24.01.2018
On 23 January, the news broke out that Russia's culture ministry evoked the release licence of a film The Death of Stalin. In response the activists of the Nizhny Novgorod branch of Yabloko conducted a protest action against the decision.


According to deputy chair of the regional party branch Alexei Sadomovsky, "the culture ministry under minister Medinsky has turned into the ministry of censorship. I'm tired of the fact that [the government] decides what we can and cannot watch. There is no place for censorship in the 21st century – everyone should make their own decisions. If the contents of a film insults you, do not watch it, no one forces you to".
According to Russia's culture ministry, the release license of the film was evoked because "the public screening of the film revealed the materials containing information, the distribution of which is banned by the law of the Russian Federation".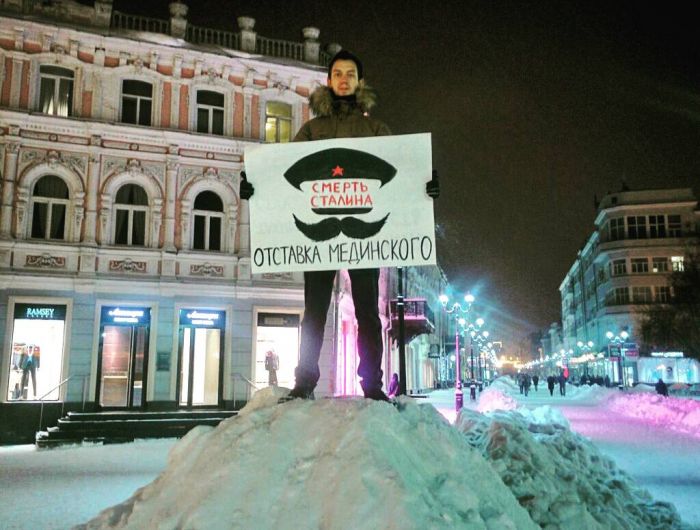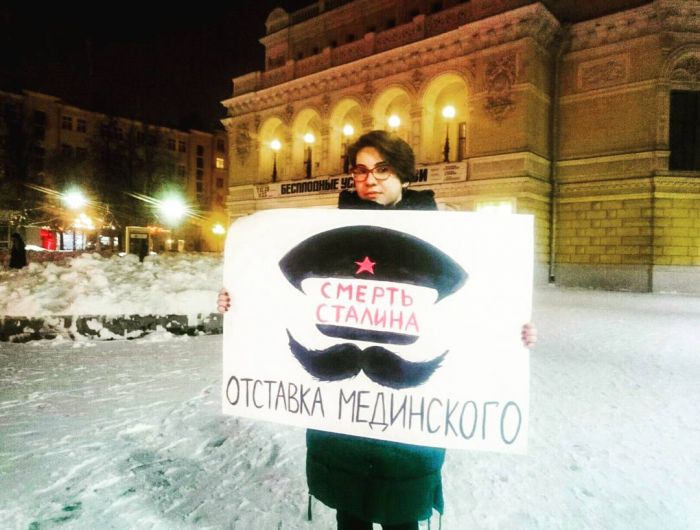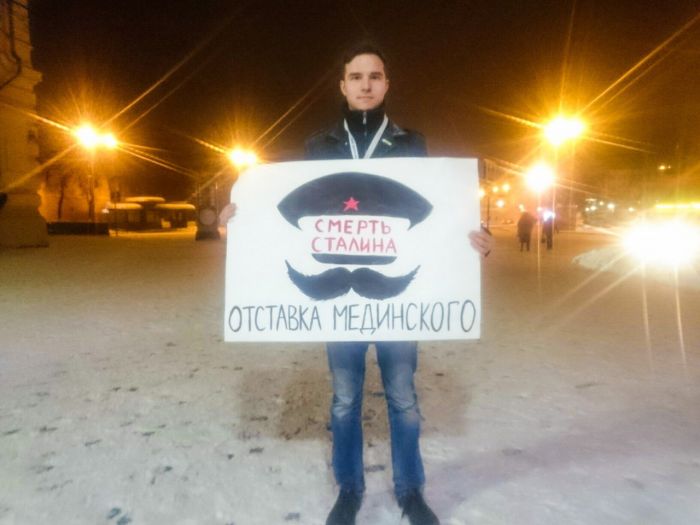 Posted: January 28th, 2018 under Freedom of Speech, Human Rights.