YABLOKO paid tribute to memory of Second World War vicitms
Press Release, 06.05.2015
Today the leaders and activists of the YABLOKO party laid a wreath and flowers at the Eternal Flame and the Tomb of the Unknown Soldier by the Kremlin walls.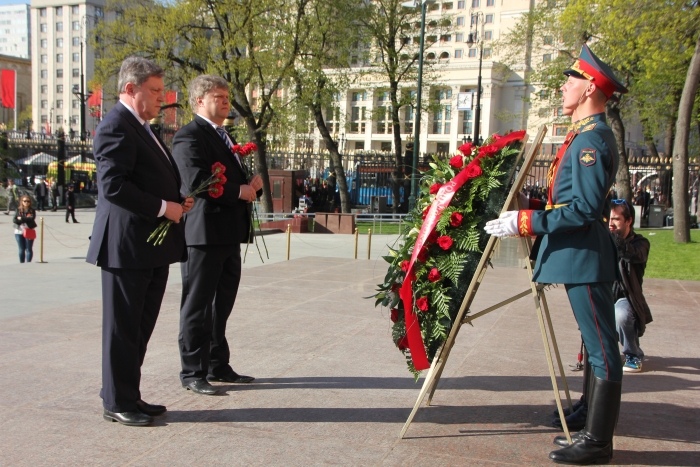 YABLOKO leader Sergei Mitrokhin, YABLOKO founder and Political Committee members Grigory Yavlinsky, Political Committee members Sergei Ivanenko and Alexei Arbatov, Bureau members Alexandr Gnezdilov and Ivan Bolshakov and YABLOKO members and supporters took part in the ceremony.
Sergei Mitrokhin noted that YABLOKO had been annually paying tribute to the Second World War heroes.
"This year the 9th of May turned into the celebration of the President of Russia and his doubtful foreign policy 'achievements'. Actually, the great memory of the victory is used for PR of one definite person, therefore, we don't wear Saint George's ribbons [appointed by the Russian authorities be the symbol of the victory over fascism]. Now they have become the symbol of Russia's aggressive foreign policies. Connection with the Word War II is lost. But we still wear in our hearts the memory of our fathers and grandfathers. My grandfather fought in this war. We want to be worthy of this memory," said Sergei Mitrokhin.
Answering the journalists questions Grigory Yavlinsky said that for him the 9th of May was, in the first place, the day of memory and sorrow, inexpressible pain of the war which took the lives of 27 millions of Russians.
"This day reminds us of the incredible work done by our people to overcome the most terrible evil on the planet and the unbelievably high price they had to pay for it. In the end truth and justice always win over any evil – huge and terrible evil, armed to the teeth. This day is the memory of my father who went through this war form the first to the last day. This day is very dear to me. I want not only my children but my grandchildren and great grandchildren to feel the same way I do," said Grigory Yavlinsky.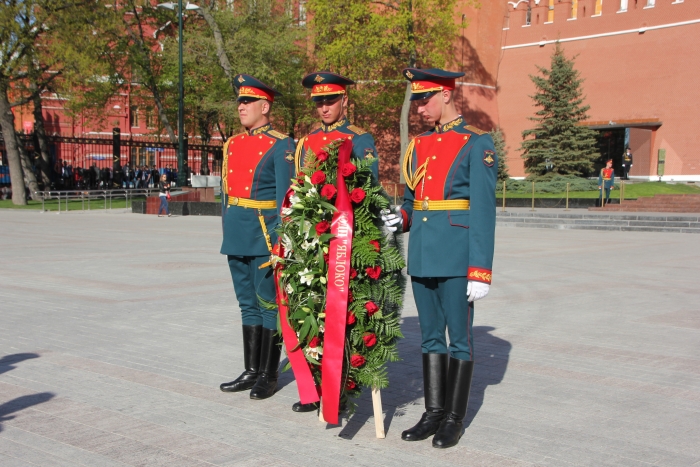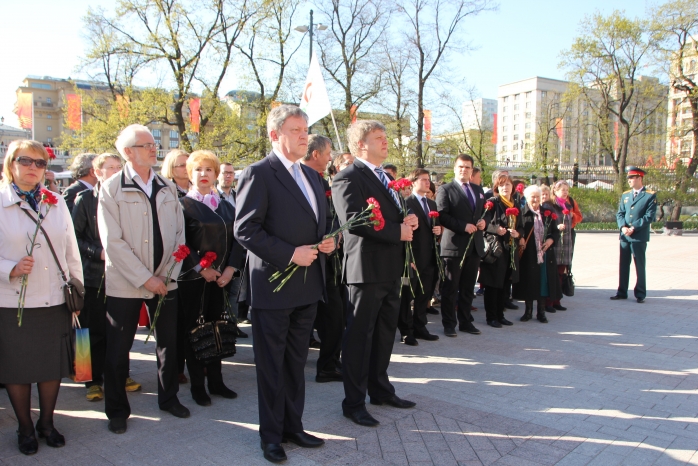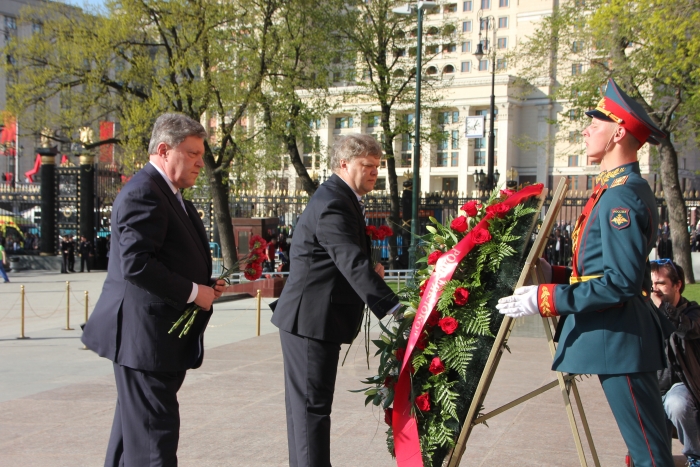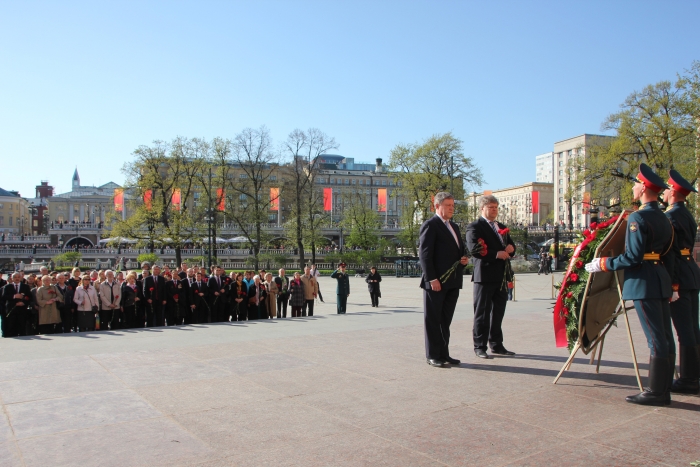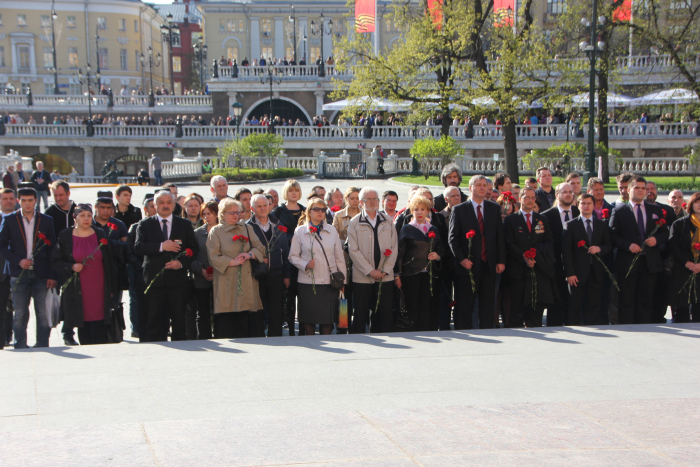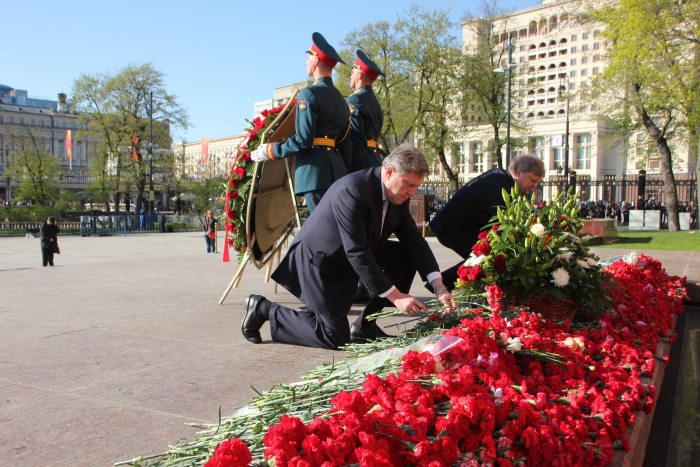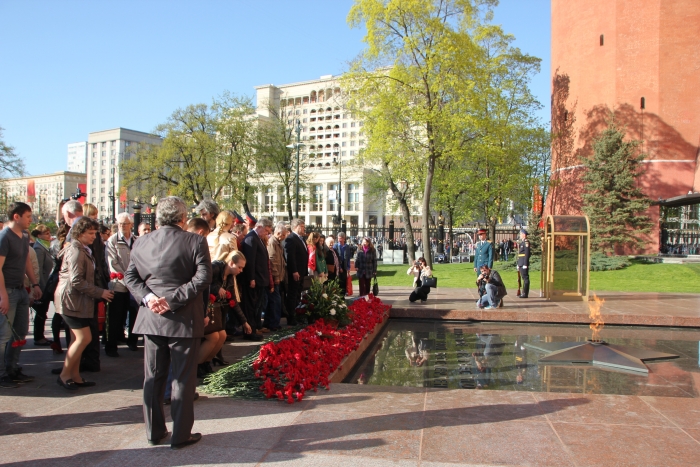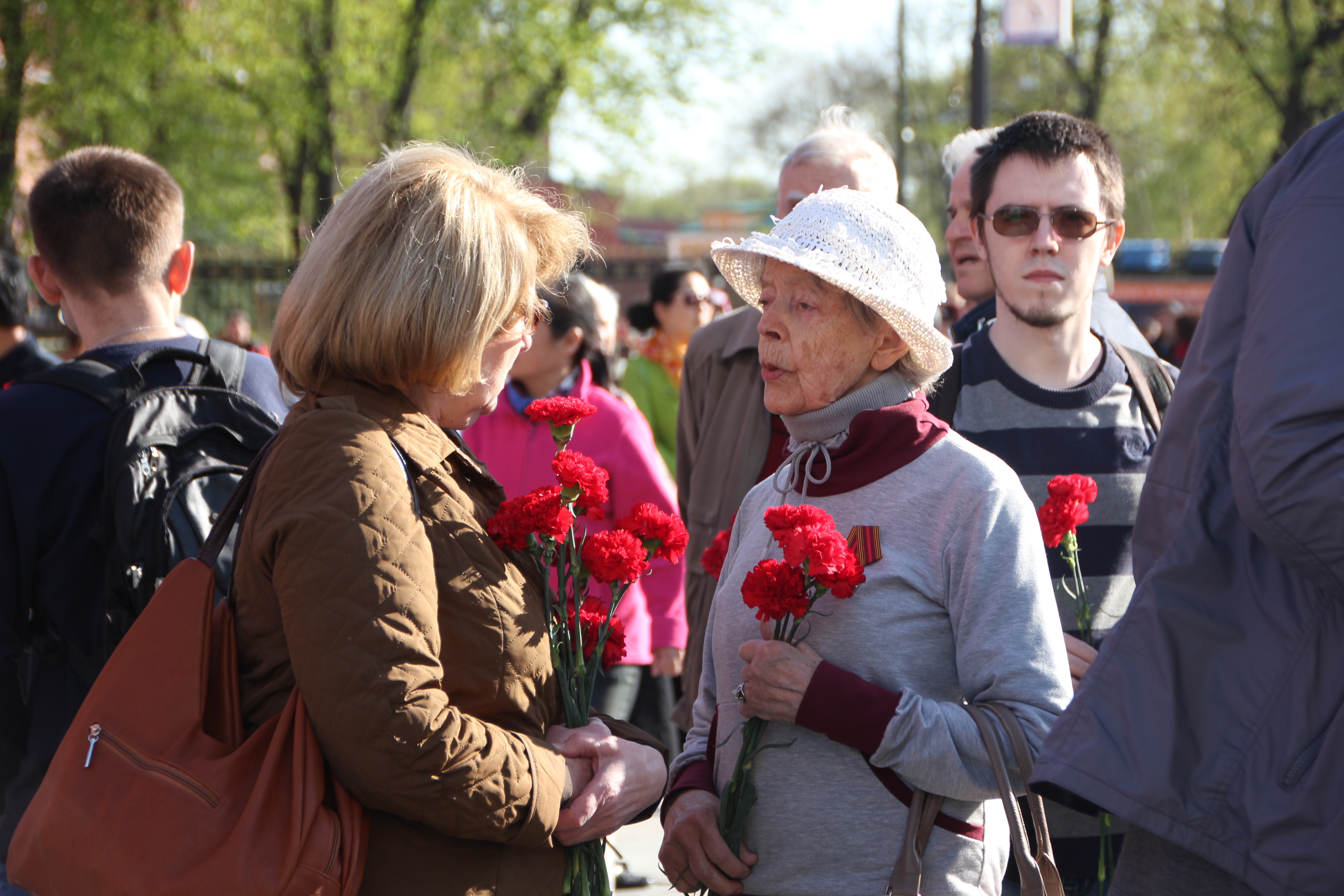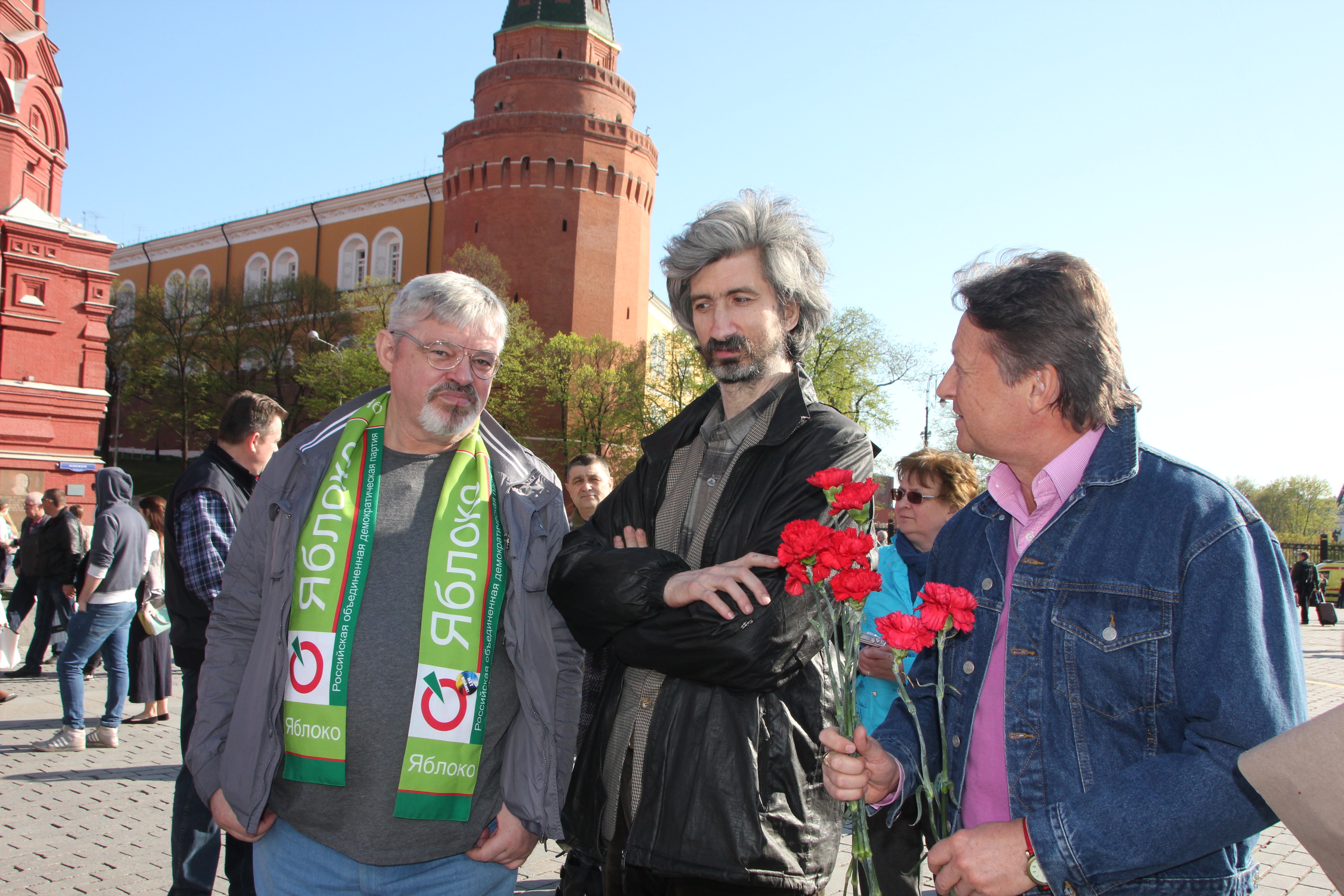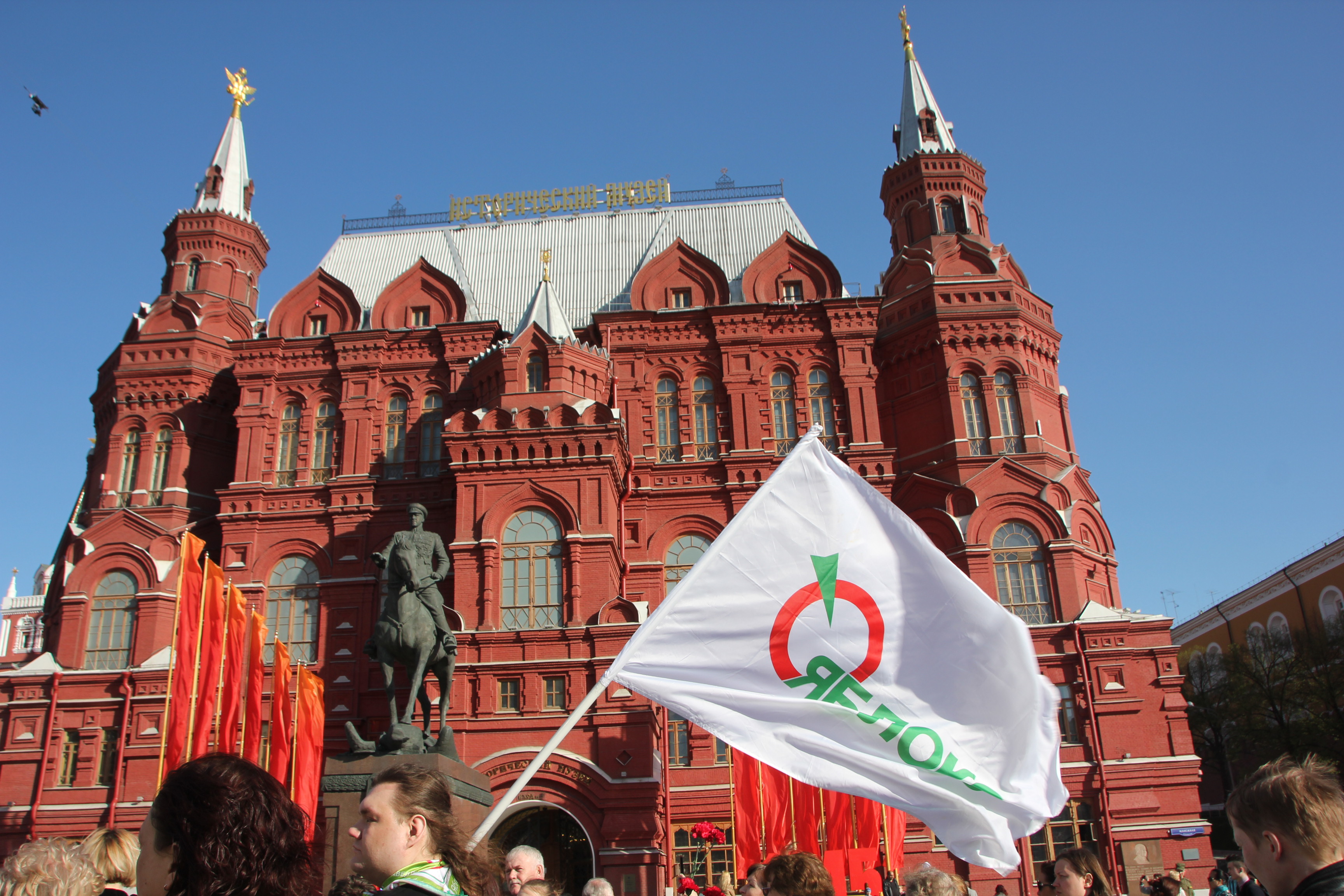 Posted: May 7th, 2015 under History, Street Actions, Understanding Russia.