Yabloko holds action for accessible healthcare
Press release, 15.10.2018
On 14 October, the Novosibirsk branch of Yabloko held a picket for accessible healthcare.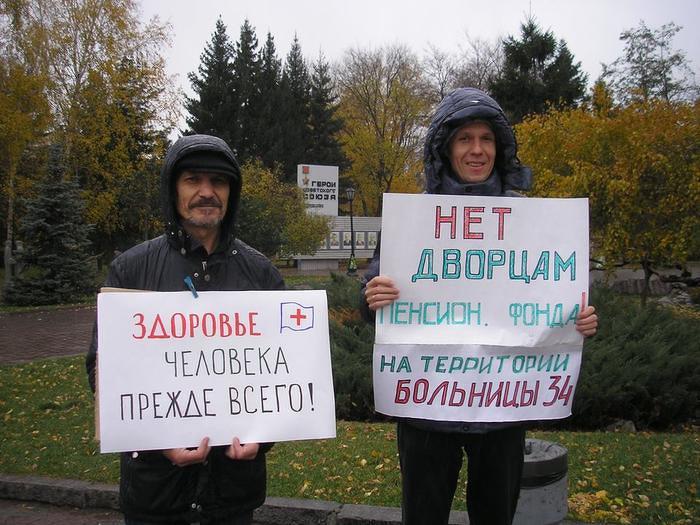 Party activists protested against the decision to lease the territory of city hospital No 34 out to a private developer OOO "Metapribor". The enterprise is known for the construction of "Lenta" hypermarkets. About two thousand trees on the territory of the hospital have already been cut for the construction purpose.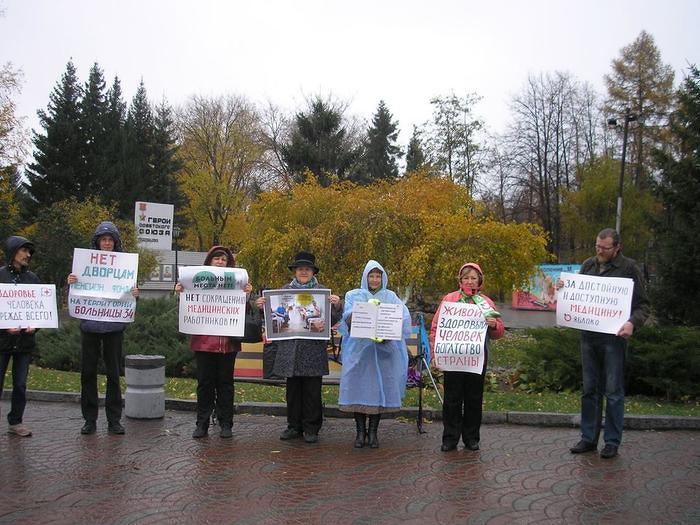 Another plot of land that belongs to the hospital was allocated to build an office for the Pension Fund.
At the same time, the construction of one of the hospital buildings has not been finished since the 1990s. There is a lack of places for patients. As a result, doctors have to accommodate some patients in the halls of the hospital.
The activists held placards with slogans: "Healthcare goes first", "We are against optimisation", "For accessible healthcare", etc.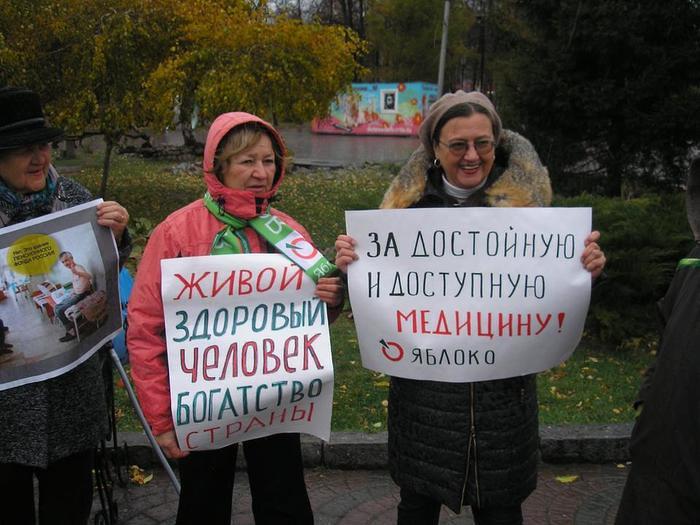 Posted: October 16th, 2018 under Healthcare.