YABLOKO discussed problems and potential of urbanism
Press Release, 21.04.2015
On April 20 YABLOKO held a round table called "The quality of public space is the foundation of civil society."
Elena Morozova, member of the Regional Council of the Moscow branch of YABLOKO, moderated the discussion. Hyco Verhaagen, German landscape architect, spoke as an expert.
Hyco Verhaagen spoke about the projects in Poland, the Czech Republic, the Netherlands and Germany and explained that there are many different ways to equip public space to make it comfortable and enjoyable for residents. Conditions dictate the specifics but the activity and interest of local residence is a common thing for all the parks and gardens of Europe.
"We conduct meetings with local residents and ask a simple question: What exactly is missing in the urban environment? Surprisingly, a lot of positive ideas come from children. We make small local projects based on this information, the citizens really appreciate this", he said.
Hyco Verhaagen believes that the dialogue between the authorities and urbanists is possible in Russia.
"One can involve the authorities in cooperation and discussion of urban issues, and sometimes it is possible to speak the same language. There are no particular obstacles for conduction of this kind of dialogue. We are also interested in YABLOKO's support and the party's actions as the engine of environmental initiatives in this dialogue. "
After Hyco Verhaagen's speech a discussion took place.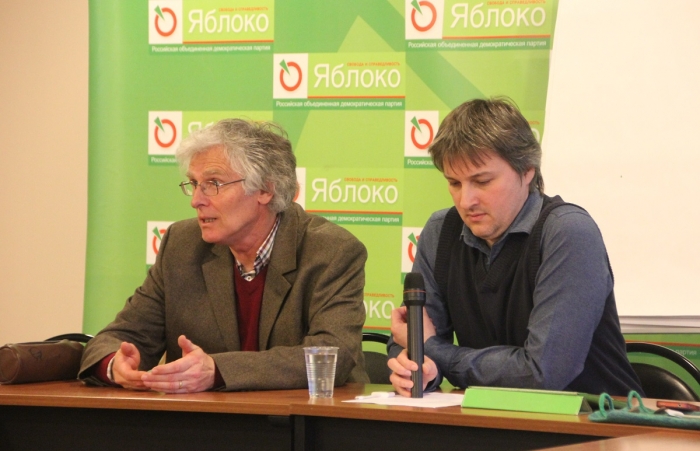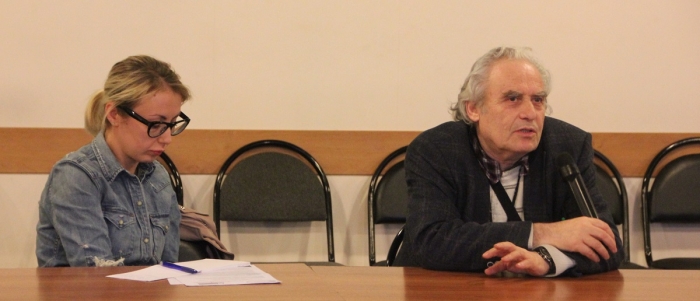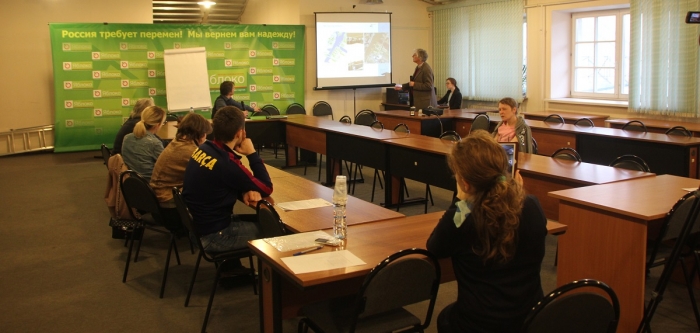 Posted: April 22nd, 2015 under Environmental Policies.