YABLOKO conducted picketing outside Russian Atomic Energy Agency on anniversary of Chornobyl disaster
Press release, 28.04.2015
On April 27 YABLOKO's activists conducted the annual picketing outside the Russian Atomic Energy Agency (Rosatom) in memory of the Chernobyl disaster which took place on April 26, 1986.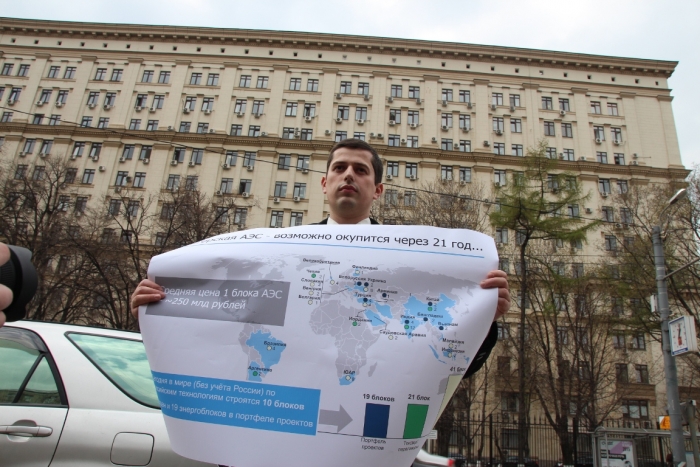 The aim of the action is to commemorate those who died, express sympathy for those who were injured in this tragedy and remind everyone of the consequences of nuclear energy sector usage.
YABLOKO have always opposed the programmes on nuclear power stations construction. According to the activists, the money should be spent on nuclear waste recovery systems development as the amount of waste grows with every year. The construction of nuclear power stations are in favour of bureaucracy as it is a profitable business.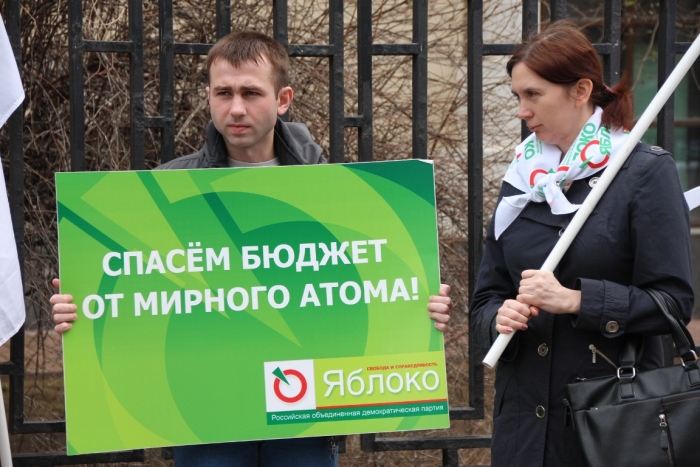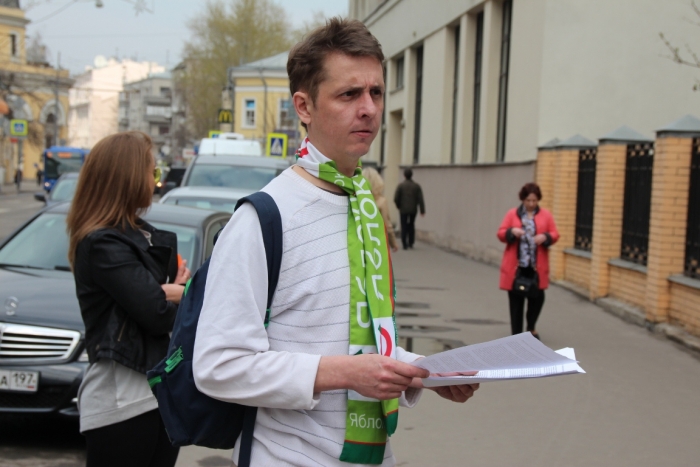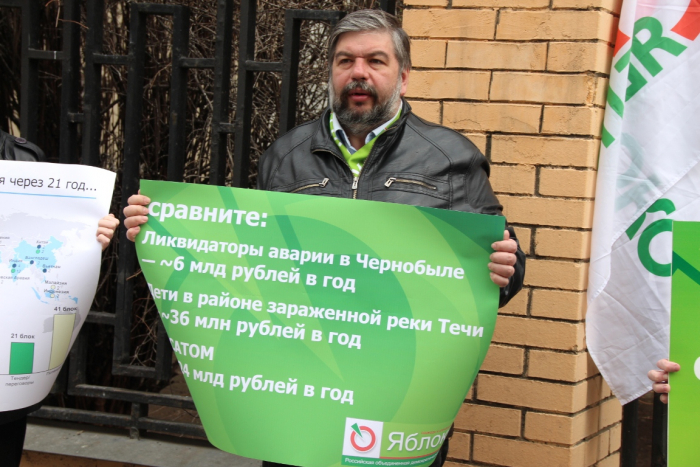 Posted: April 28th, 2015 under Environmental Policies, YABLOKO for Nuclear Safety.