YABLOKO commemorated victims of the siege of Leningrad
Press release, 27.01.2017
On 27 January, the anniversary of the lifting of the siege of Leningrad, YABLOKO representatives laid flowers at the memorial in Moscow and St.Petersburg.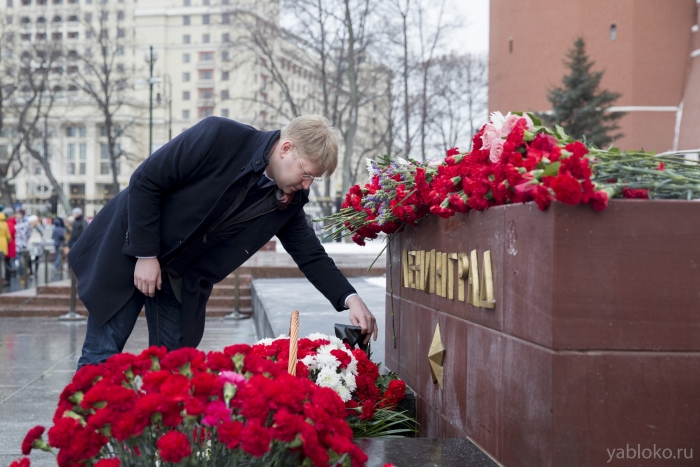 YABLOKO Deputy Chair Nikolai Rybakov and Adviser to YABLOKO Chair Galina Shirshina commemorated the victims of the siege in the Aleksandrovsky Garden, Moscow.
"Every time when I come to the Piskaryovskoye Memorial Cemetery [in St. Petersburg] or the Tomb of the Unknown Soldier by the Kremlin wall I think that it is our sacred responsibility to thousands of people, who died in Leningrad during the siege, never to let war take place again," Nikolai Rybakov said.
The memorial action also took place in St. Petersburg. YABLOKO activists headed by Boris Vishnevsky, deputy of the Legislative Assembly of St.Petersburg, laid a wreath at the memorial to the siege victims at Piskaryovskoye Memorial Cemetery.
The activists commemorated the victims of the siege with a minute of silence.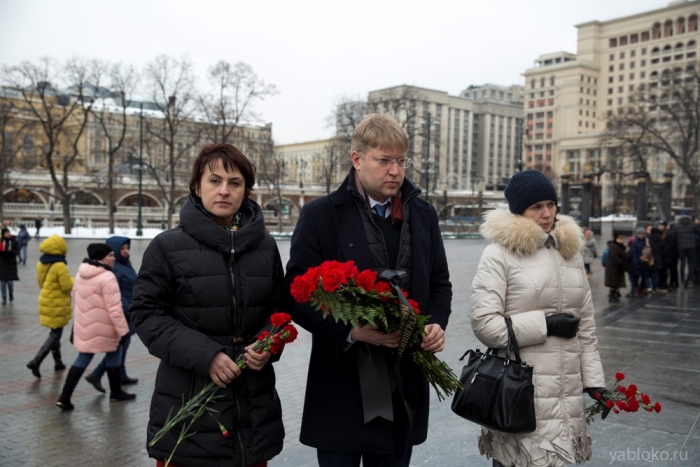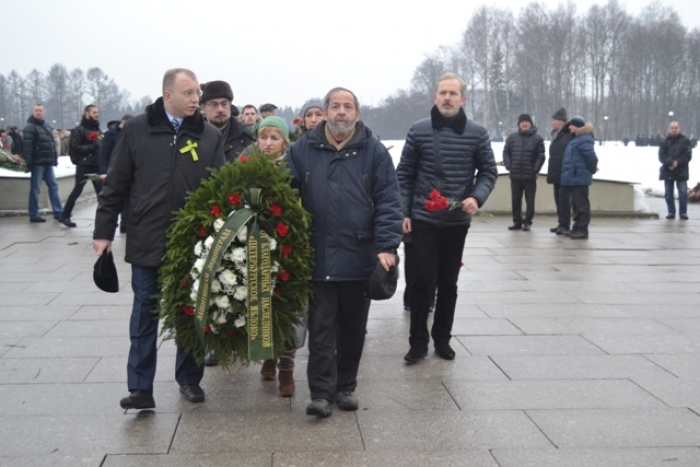 Posted: January 31st, 2017 under History, Human Rights, Street Actions.