Yabloko commemorates officers who resisted the Bolshevik coup
Press release, 07.11.2017
On November 7, the 100th anniversary of the October Coup of 1917, the Yabloko party commemorated the officers who defended democracy in Russia by resisting the Bolshevik coup in 1917. The activists brought flowers to the former building of Alexandrovsky college, the headquarters of the armed resistance to the Bolsheviks.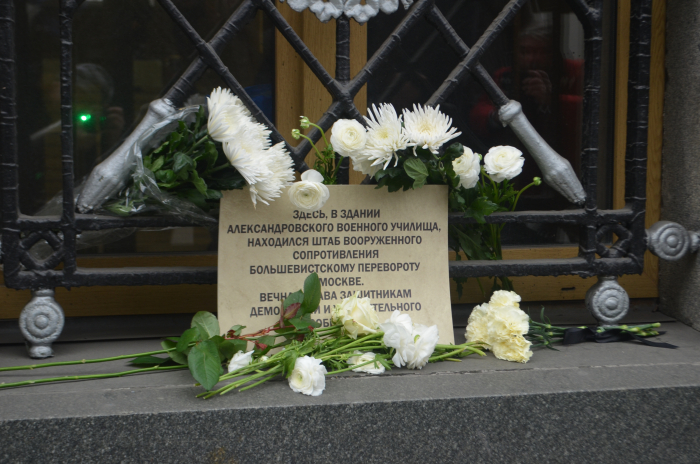 Those days the officers, who were ready to resist the Bolsheviks, gathered in the collage uilding. There were about 300 people – officers, junior officers and students. They called themselves The White Guard, this is when the term was used for the first time. But they had to surrender after heavy artillery fire.
Yabloko holds the action to commemorate the defenders of democracy annually. Every year party activists bring flowers and install a memorial plaque with the words "The headquarters of the armed resistance to the Bolsheviks Coup in Moscow was situated here, on October 27, 1917" on the wall of the building. Yabloko has been seeking an official instillation of a commemorative token for years.
"We have so many memorials to those who usurped power, ruined the democratic process and disbanded the Constituent Assembly where Russians were to decided their future. But there is not a single monument to the people who defended the legitimate democratic government. Those officers were young people who decided to defend freedom and gave their lives for it. But our government does not want to commemorate them," said Sergei Mitrokhin, Chair of the Moscow branch of Yabloko.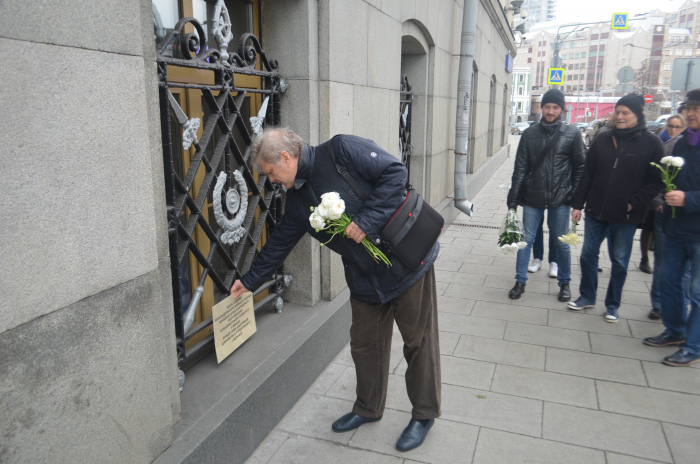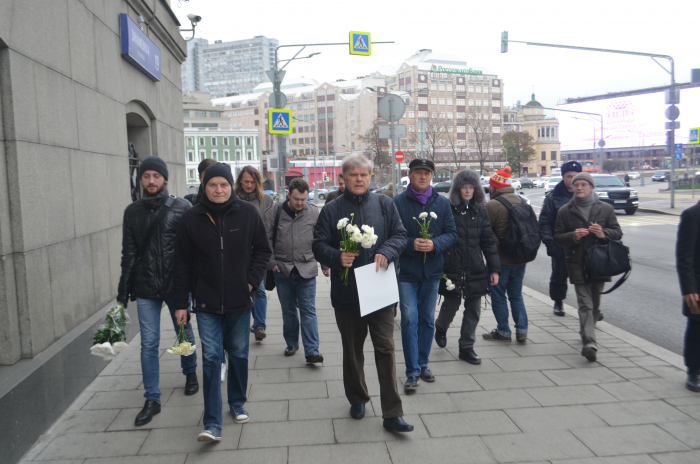 Posted: November 9th, 2017 under History.