YABLOKO commemorated defenders of democratic Russia
Press Release, 07.11.2016
On 7 November, YABLOKO activists held a traditional action of memory of defenders of democratic Russia – cadets and officers who made armed resistance to the Bolshevik Revolution of 1917. The action was attended by Sergei Mitrokhin, leader of the Moscow branch of YABLOKO.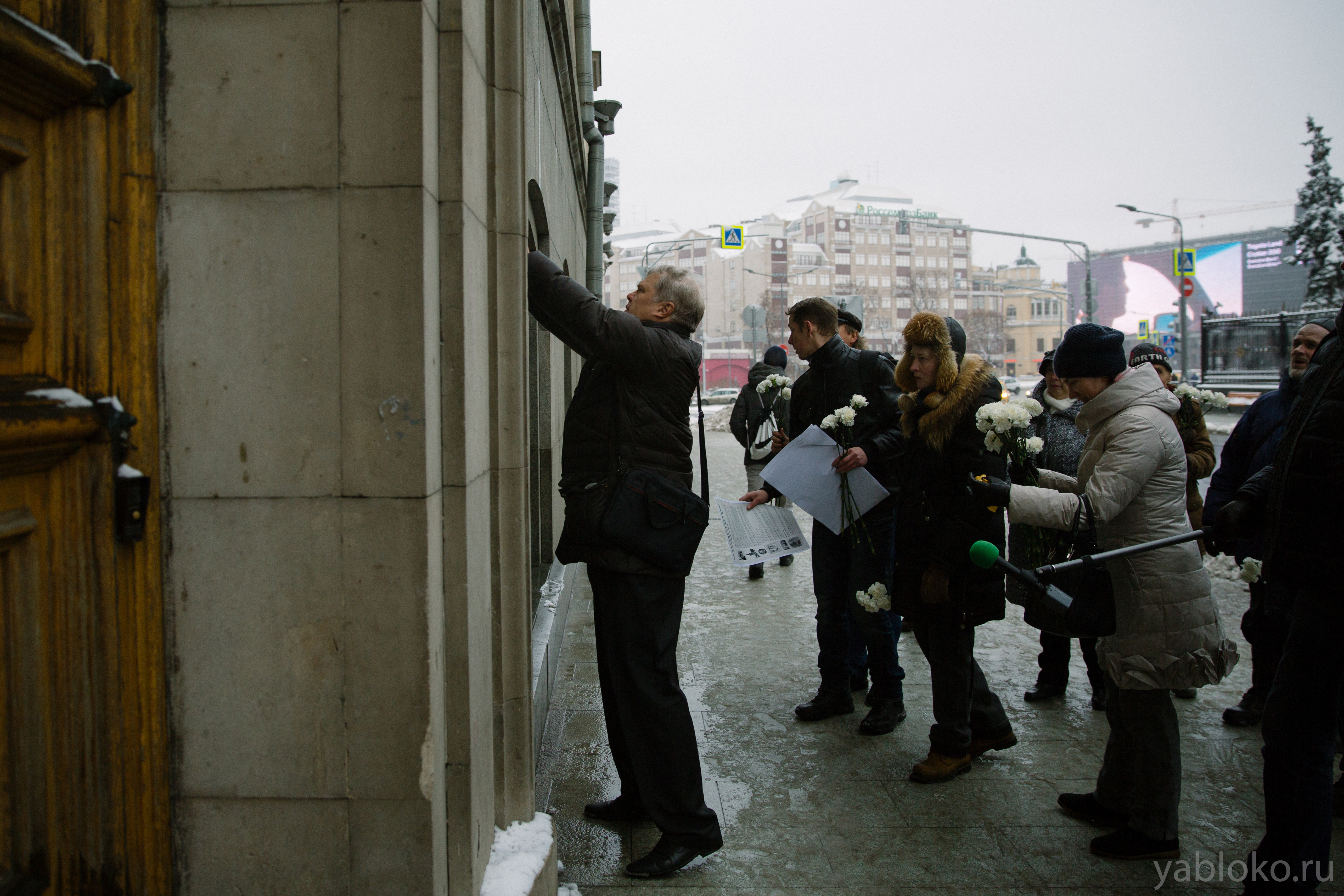 The rally was held opposite house No 19 in Znamenka street which was the Alexander Military School before the October coup of 1917, and then became the headquarters of resistance to the Bolsheviks. Now expedition department of the General Staff is located in the building.
Sergei Mitrokhin and YABLOKO activists attached to the wall of the building a temporary plaque with the text "Here, in the Alexander Military School building, the headquarters of the armed resistance to the Bolshevik coup in Moscow was formed on 27 October, 1917" and left white carnations.
For several years YABLOKO has been demanding to put a permanent plaque in this place.
"The Communists once again arrange a demonstration to commemorate the Bolshevik coup d'etat of 1917, which, in our view, was criminal, illegitimate and disastrous for the country. Russia still can not overcome the consequences of the crime in the world history. The present political regime represents a legacy of those criminals who usurped power in 1917," Mitrokhin said.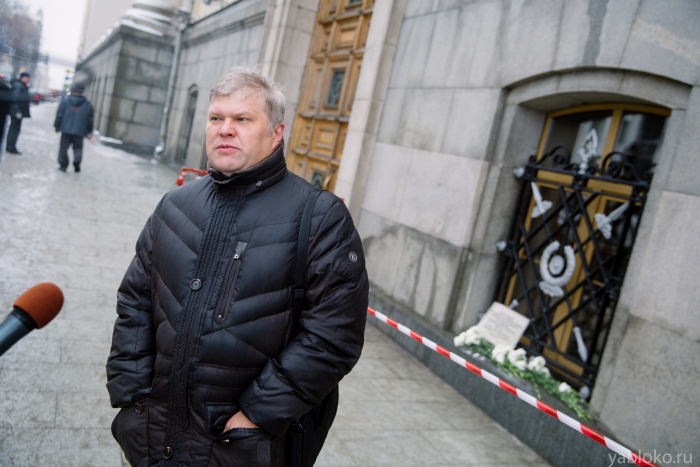 Sergei Mitrokhin also noted that said that the Moscow authorities once again refused YABLOKO in the permission to hold this action, but in spite of this, party activists decided to honour the memory of defenders of democratic Russia.
"We want to pay tribute to the memory of the real heroes of Russia – those who defended Russian democracy, the Constituent Assembly, the right of the people to express their will and establish their own state," Mitrokhin stressed.
After the action several men in work overalls closed the place with YABLOKO symbolic memorial buoying it with a ribbon. They explained that it was allegedly "dangerous to stand" there.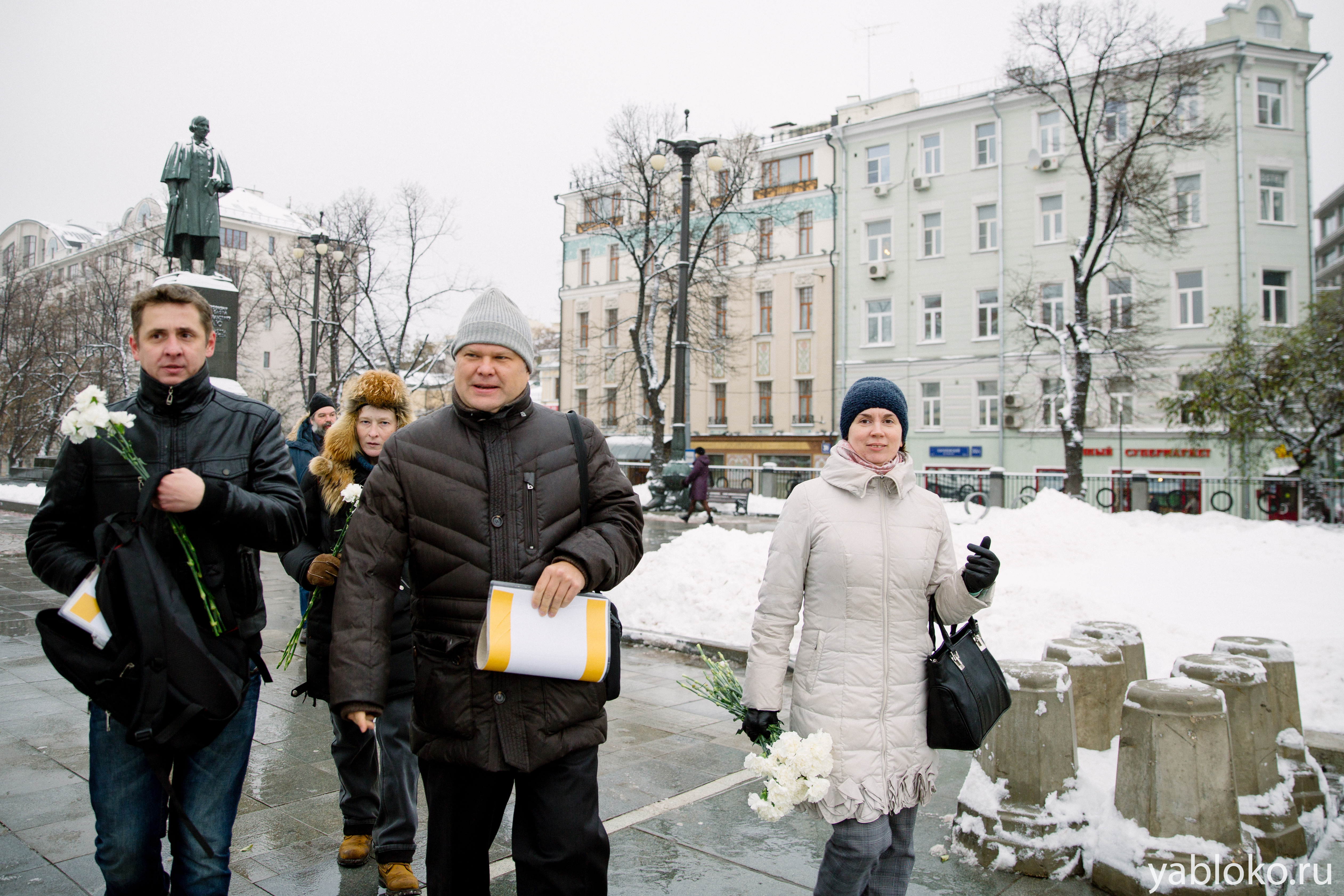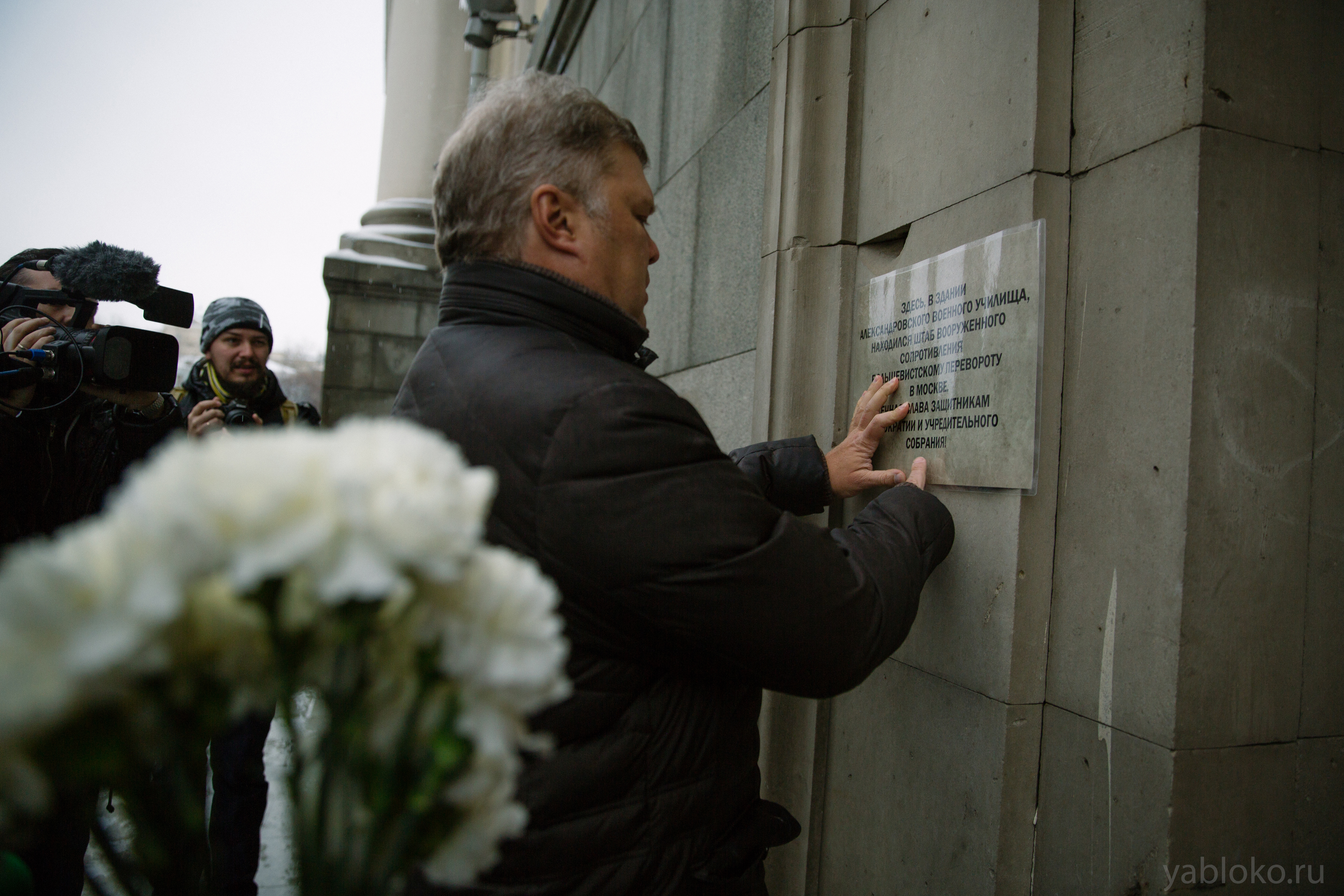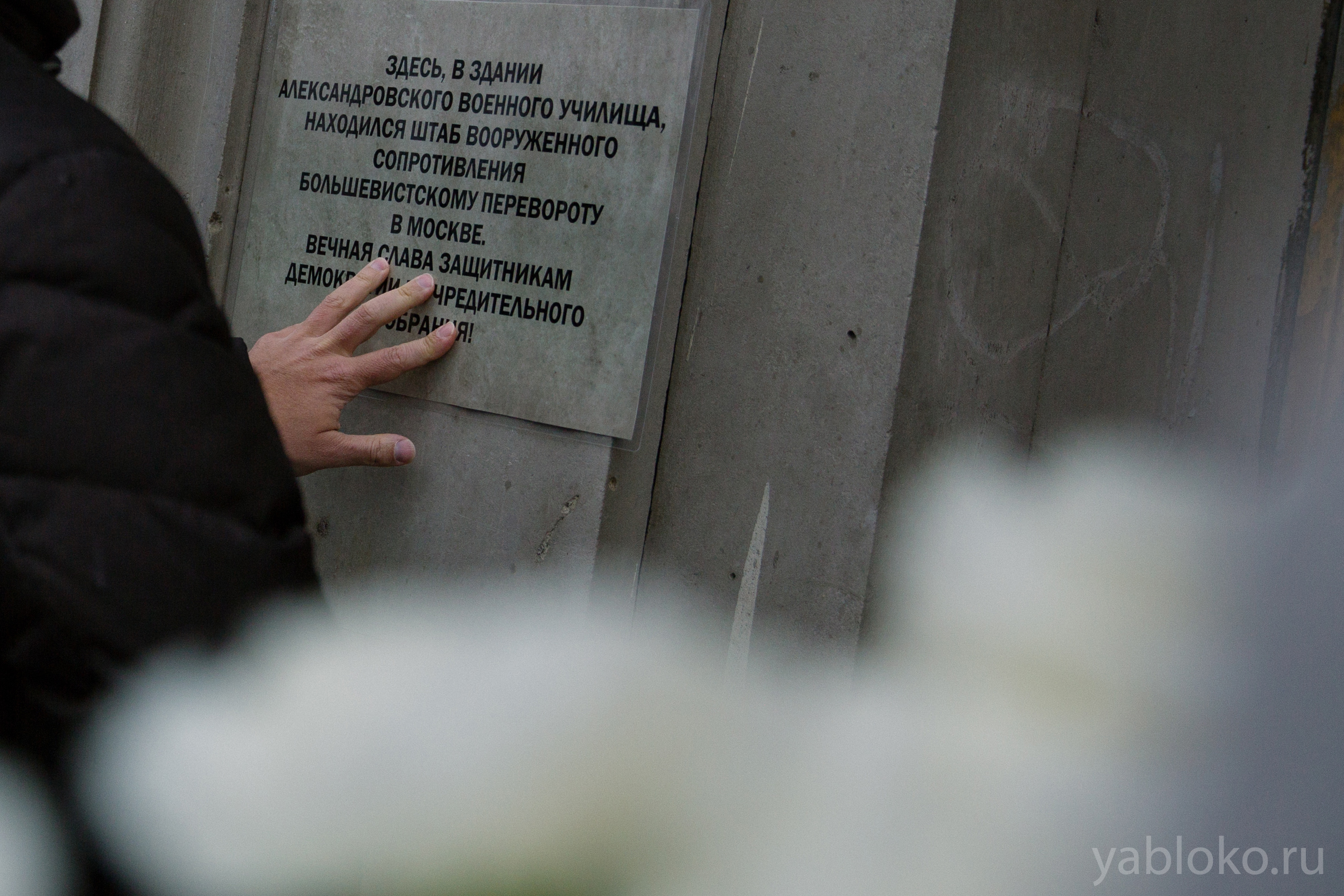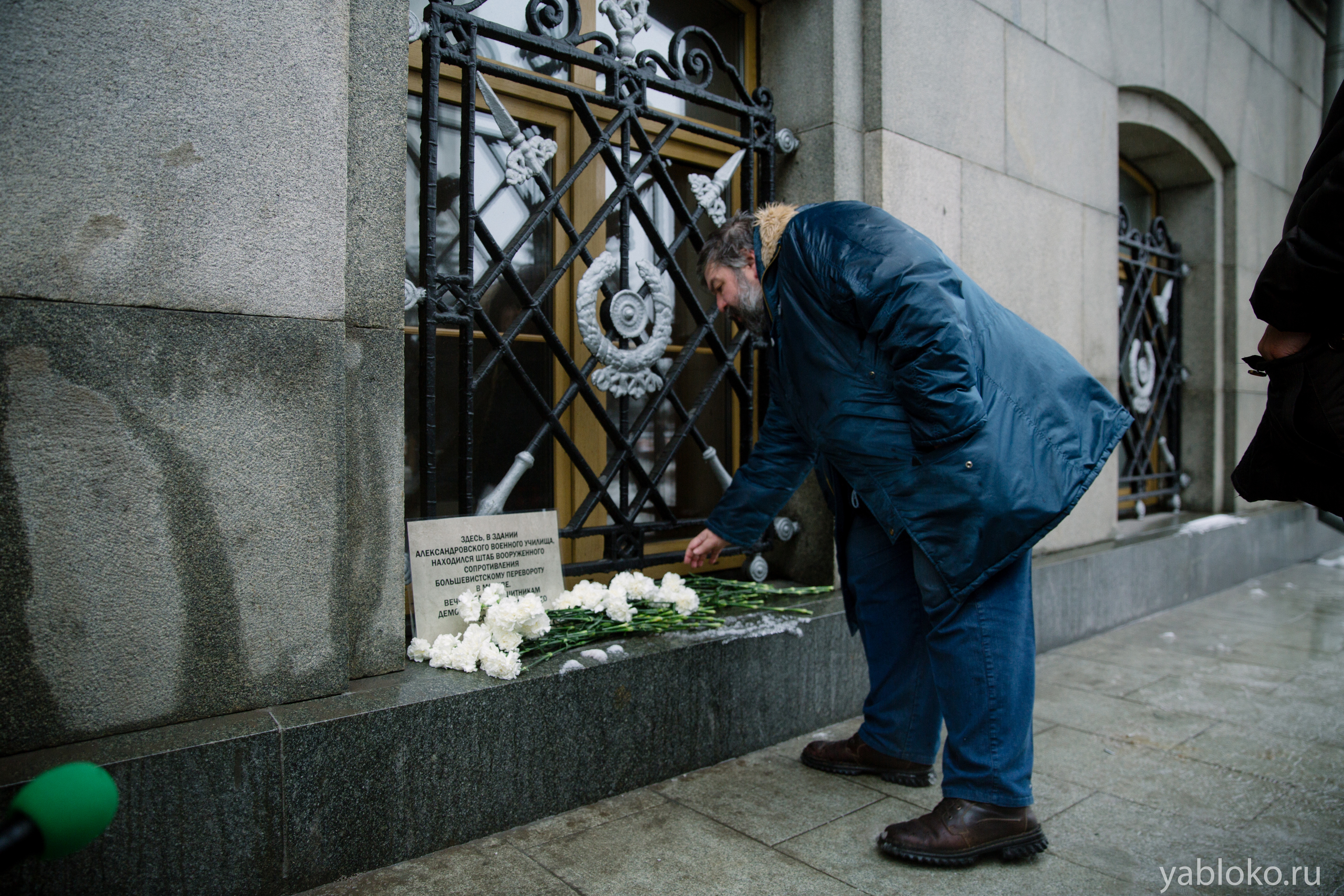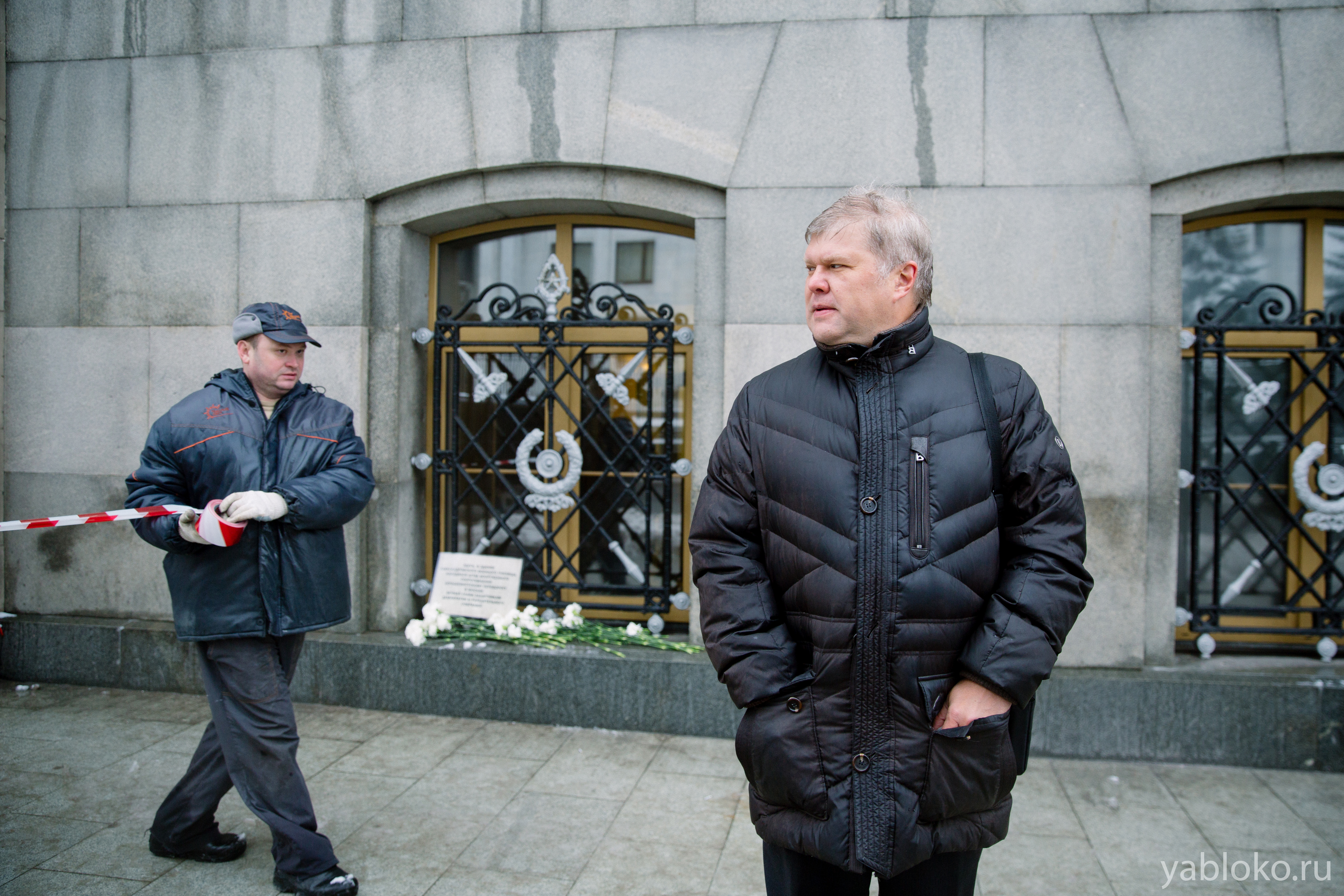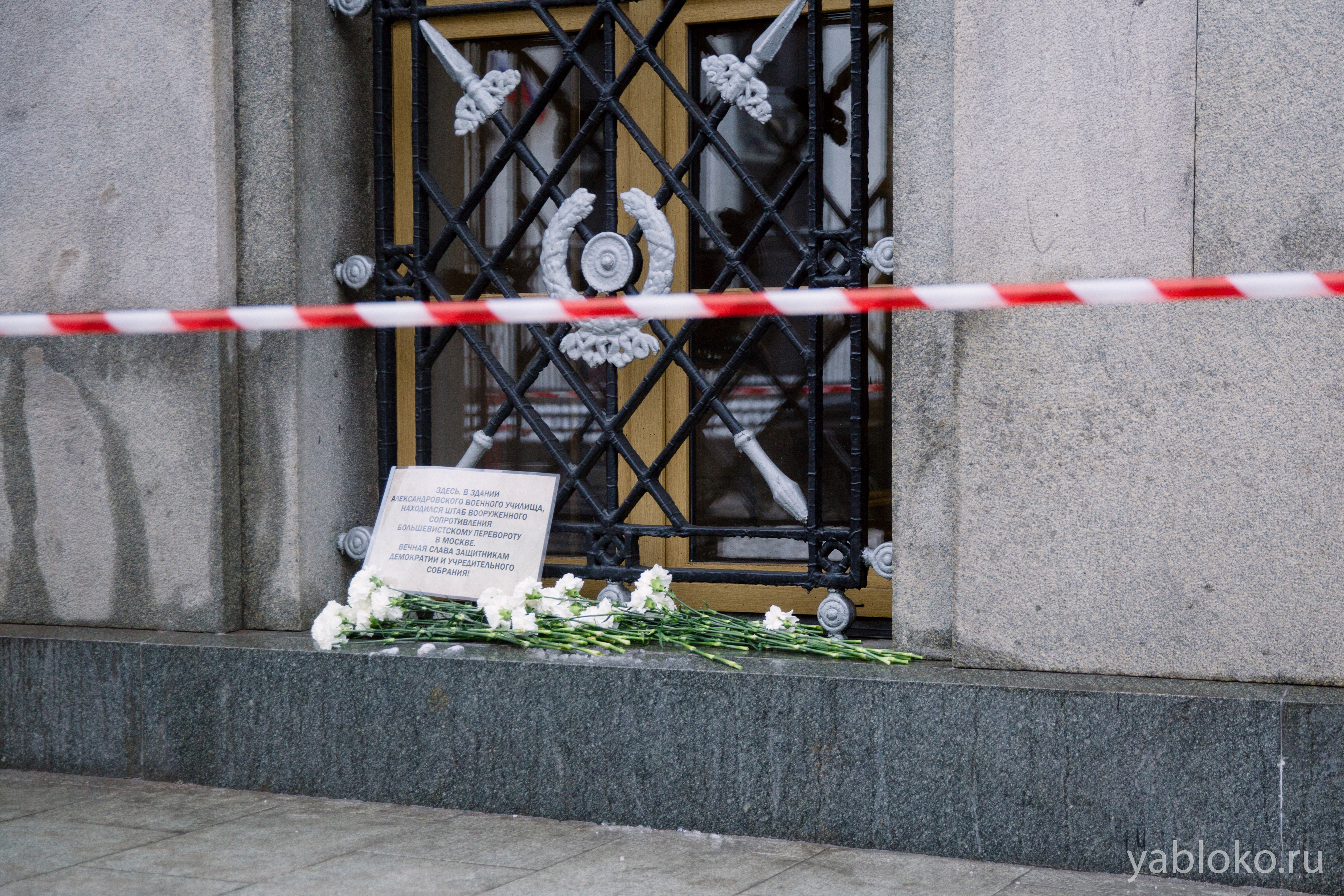 Posted: November 7th, 2016 under History, Human Rights.