YABLOKO activists in Kaliningrad attacked during a protest action
Press release, 25.01.2017
Today YABLOKO activists and Ivan Privalov, Chair of the Baltiysk city branch of YABLOKO, have been attacked during a protest action against conversion of recreation land, dunes, coast protection boards into development area.

The action took place in the city of Kaliningrad. Police asked the activists to withdraw their flags.
However, the activists were attacked by unidentified men wearing masks. According to Ivan Privalov, there were about seven attackers. They wetted the activists with water.
The activists managed to detain two attackers. They are in a police department now. Privalov got bruises, the medical examiner recorded it.
"If this land is developed, the city will be washed away by storms," Ivan Privalov noted.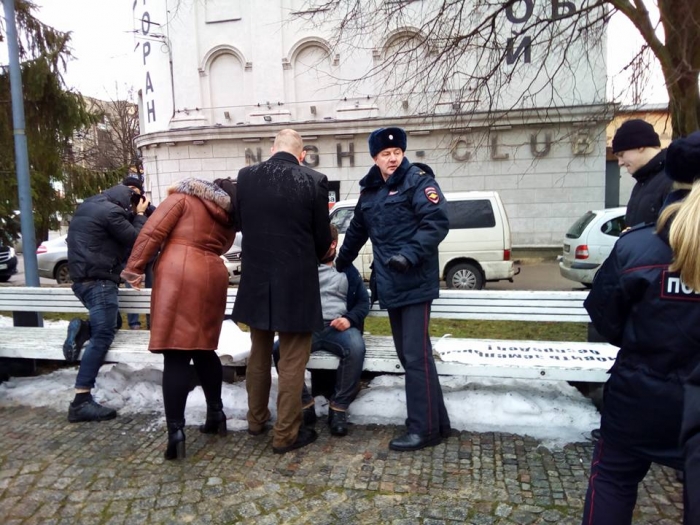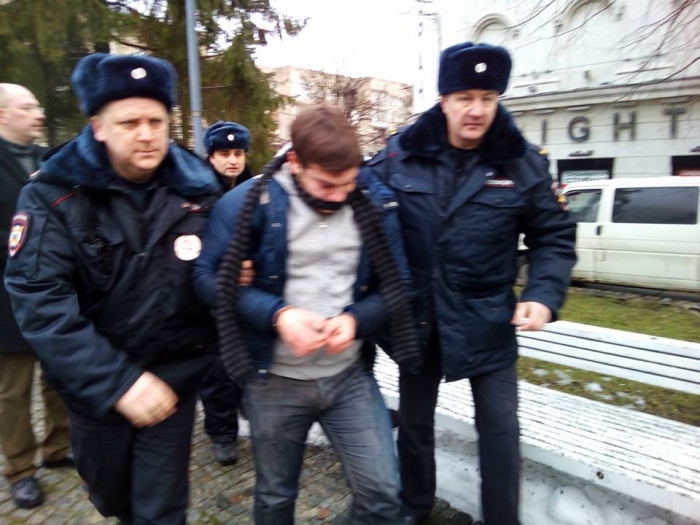 Posted: January 25th, 2017 under Environmental Policies, Protection of Environment, Street Actions.