The murder of Ivan Skripnichenko is another crime of the regime
Statement by Sergei Mitrokhin, Chair of the Moscow branch of Yabloko, 25.08.2017
Ivan Skripnichenko, a member of Yabloko, a civil activist, who was a volunteer guard at a makeshift memorial to Boris Nemtsov [on the Bolshoi Moskvoretsky Bridge], has passed away. He probably died as a result of injuries sustained after he was attacked by an aggressive supporter of the current political regime.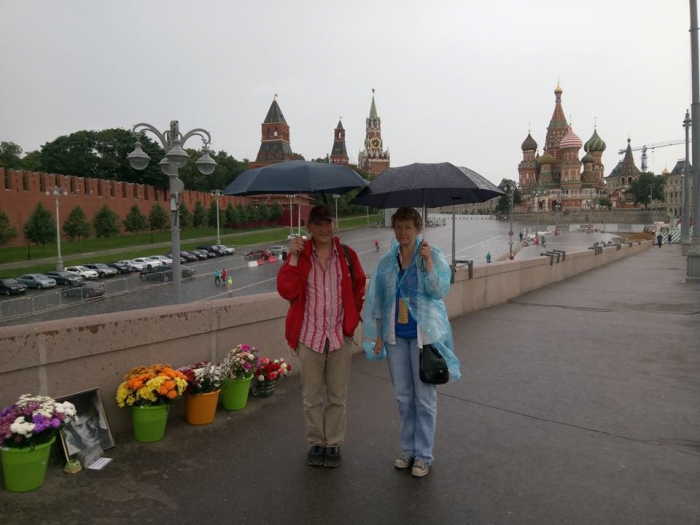 Criminal methods are becoming more and more popular as a means of direct and indirect suppression of dissent in Russia. These days it becomes difficult to tell planned provocations from spontaneous aggression caused by the atmosphere of hatred, which is being aggravated by the official propaganda.
It means that the general reasons that led to the death of Boris Nemtsov remain valid and result into new and new victims. President Putin bears the political responsibility for such an atmosphere in the country in person.
We express our deepest condolences to Ivan's friends and next of kin and demand that the case must be investigated and the murderer must be brought to responsibility.
Ivan Skripnichenko will forever remain among the heroes, who gave their lives in the pursuance of their civil duty.
Sergei Mitrokhin
Chair of the Moscow branch of Yabloko
Ivan Skripnichenko was on duty on the bridge on 15th August around 10:00 p.m., mass media report. A stranger came up to him and tried to start a conversation. Scripnichenko turned away from him and then the man punched him on the nose. The activists, who were guarding the memorial on the bridge, called the ambulance. Skripnichenko was brought to Sklifosovsky Moscow City Emergency Care Hospital and diagnosed with a nose fracture. Police failed to find the attacker. The activist went home after the examination. "We talked on the phone a few days later. He planned to file a police report and it is likely that he did so. He wanted to go on a vocation but instead he had to go to hospital to cure the fracture. He died on 23 August," another volunteer said.
Posted: August 28th, 2017 under Human Rights, Murder of Boris Nemtsov.